WASHINGTON — A sky-watcher's delight is ahead this week in the DMV. Jupiter, Mars, Saturn, and Venus will all be visible. Here's what planets to look for each morning and evening.
You won't need a telescope to see all of these planets. Jupiter and Venus can even be spotted near the city sometimes. But your best bet of catching the rest of the planets is to get away from the city and light pollution.
Jupiter is our biggest planet and is often the most recognizable and brightest planet in the sky. But these other planets can also be seen if you know where to look.
Tuesday Morning before Sunrise
You'll catch a trio of planets early Tuesday if you wake up early enough! Check out Mars right next to the moon. And to the left of that will be Jupiter and Saturn.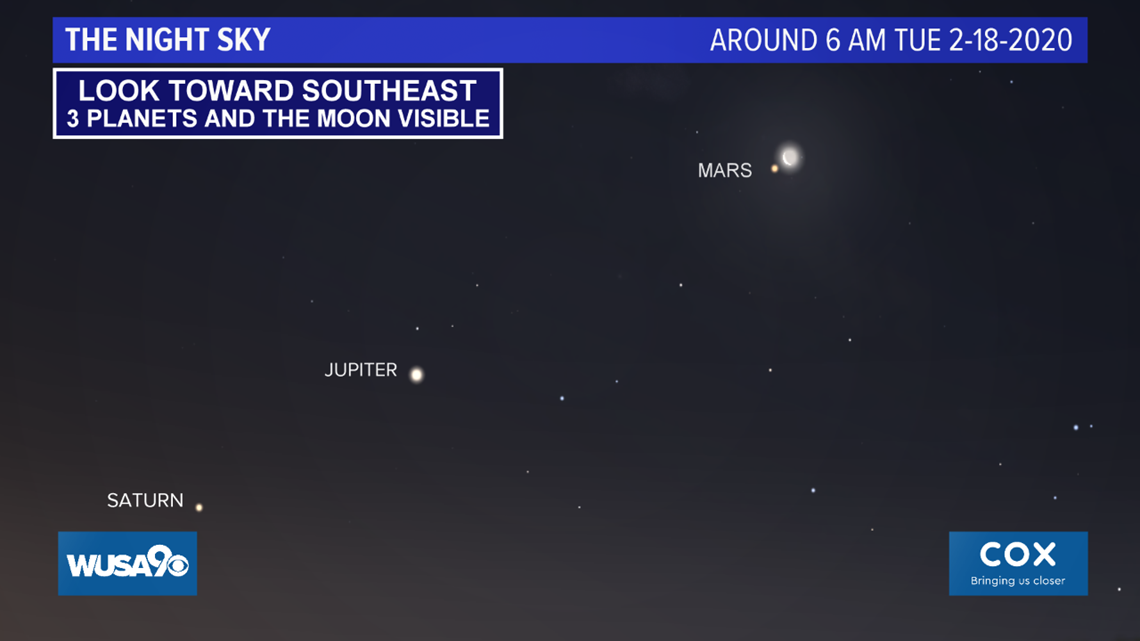 Tuesday Evening
Clouds and rain showers will likely block your view of Venus. Mercury will also be above the bottom of the horizon, but my fainter and also hidden by cloud cover.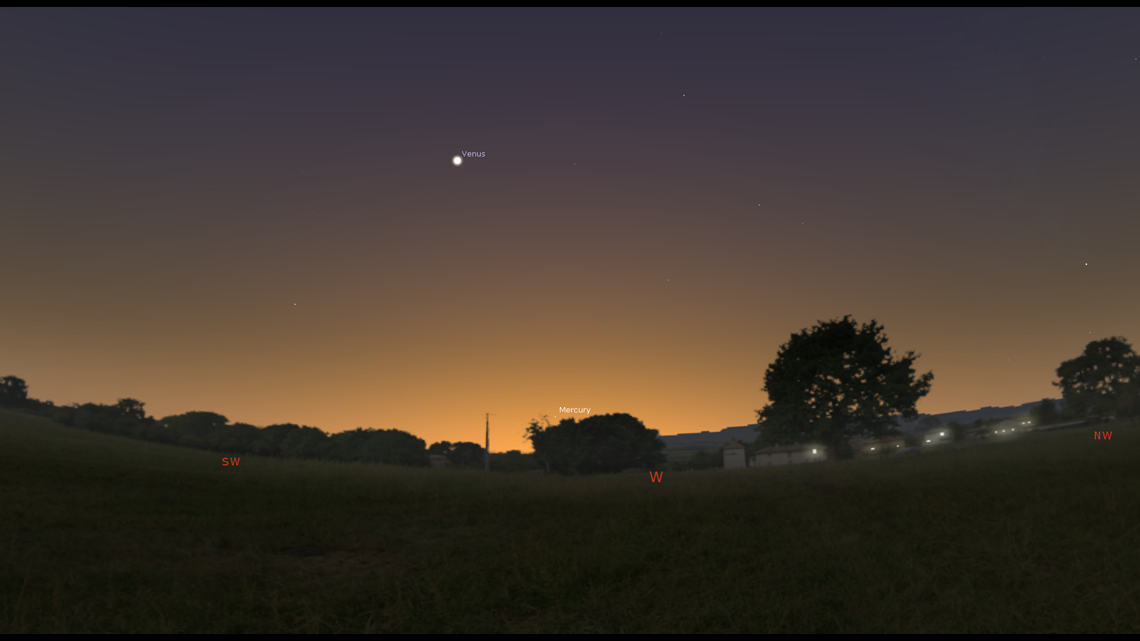 Again, look to the southeast sky around 6:30 a.m. and you'll have a treat. Saturn, Jupiter, and Mars will all be visible in a row on both sides of the moon.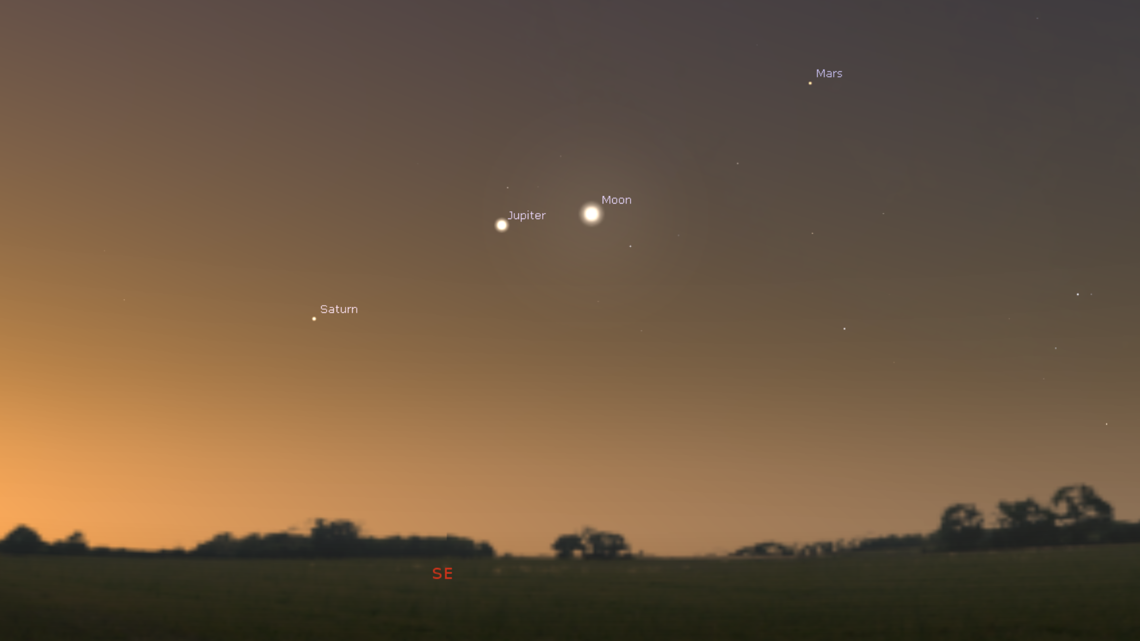 Venus will be the highlight again! Look west and you can't miss it.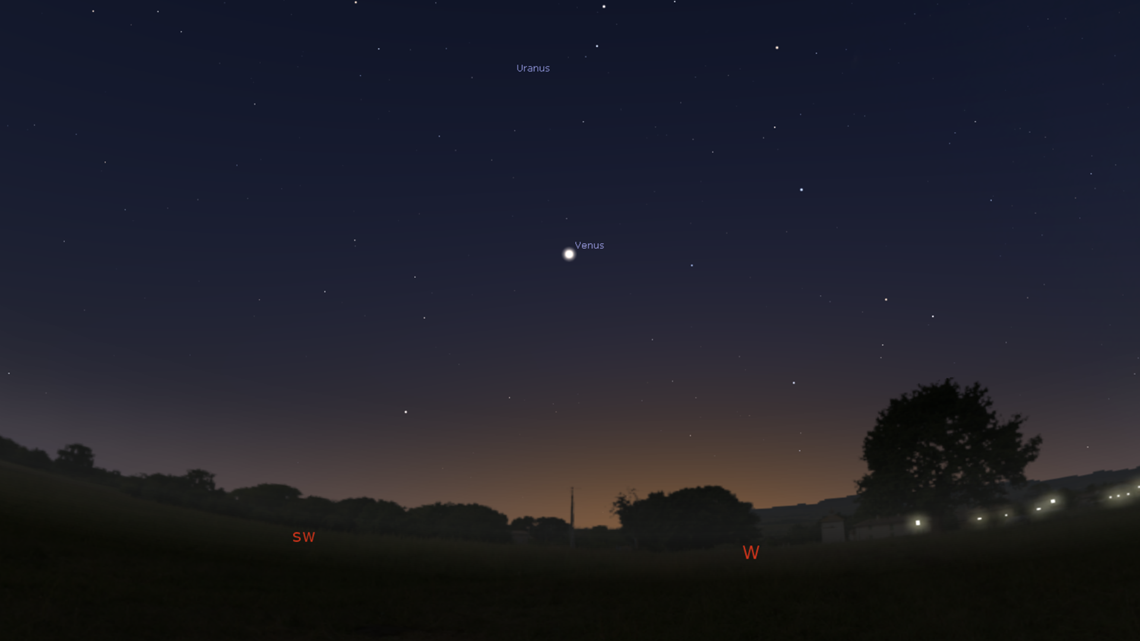 If you wake up just before sunrise, look to the southeast sky. You'll see three planets near the moon. It will be a true treat. Saturn is closest to the moon. Jupiter will be the brightest located higher in the sky. And even further high in the sky to the east is Mars.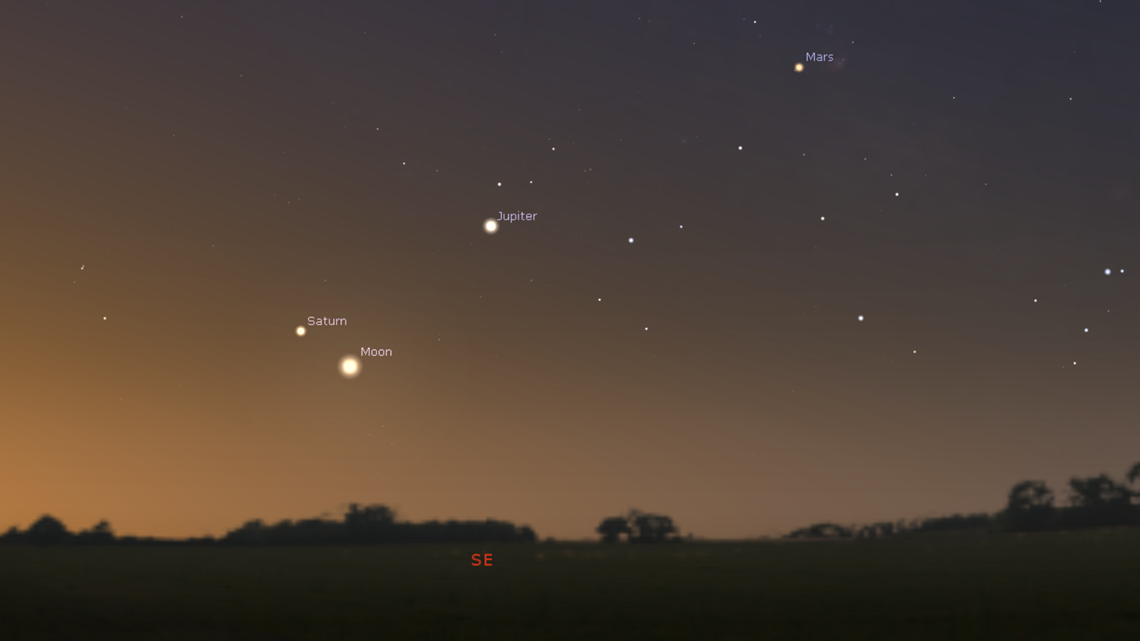 These planets will still be visible in the morning and evening skies as the month of February continues.