WASHINGTON — D.C. has a snow problem.
If you're a snow-lover, you're fully aware. You've been anxiously awaiting, and every time we hint at a snow chance a few days out, those chances dwindle closer to an event.
To date, we've had just 0.6" of snow, which is a deficit of more than 9 inches below the average of 10" to-date for Meteorological Winter. If the snow-making season ended today, it would be the 3rd least snowy winter season for D.C.
But this lack of snowfall is not because there's been a lack of moisture this winter.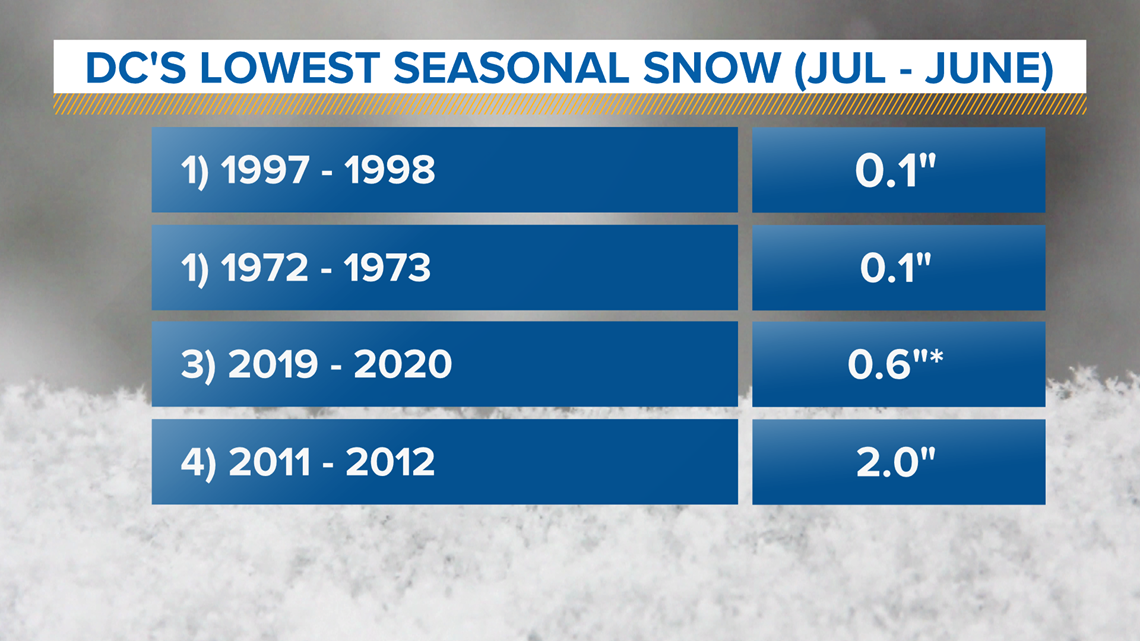 Through February 9th, we've had 7.5" of rain this season. Our rain total is above-average by nearly 1".
The ground is saturated. And the week leading up to Valentine's day, we're greeted with 4 more days of rain and showers.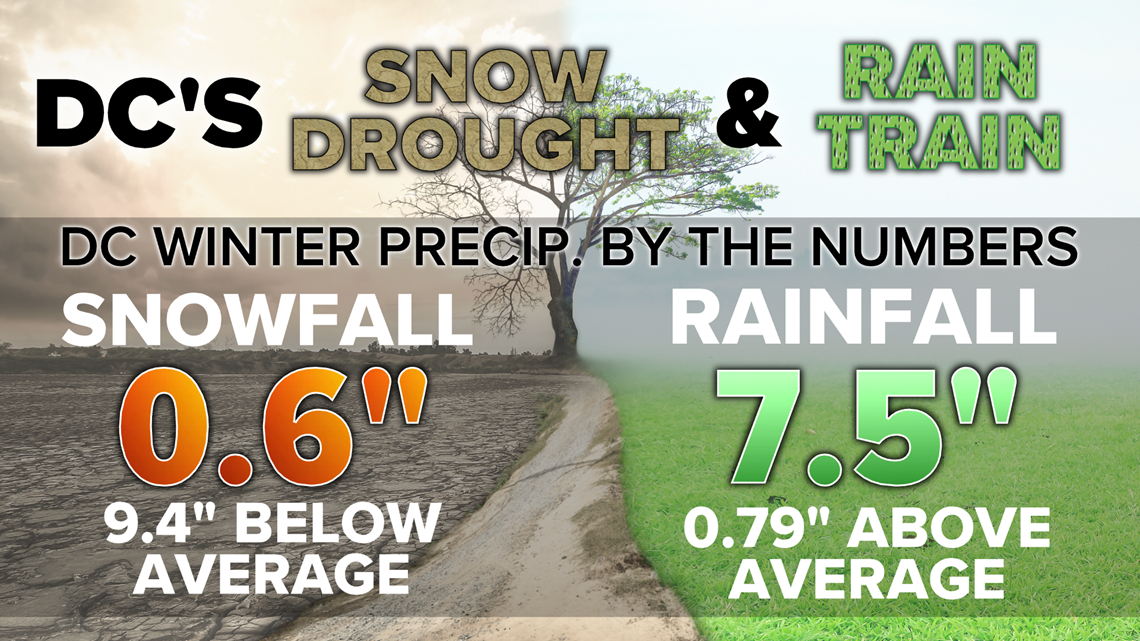 If you're a snow-lover, our problem this winter has been the lack of cold air. We need a good solid cold snap to sync with the moisture. And this winter, we've had nothing of the sort.
We dug back through the numbers, and it's pretty pitiful.
D.C. has had more days with highs at or above 60 degrees than days with high temperatures in the 30s. We haven't had a single day with high temperatures below freezing. No days in the 20s. And no morning lows even in the 10s.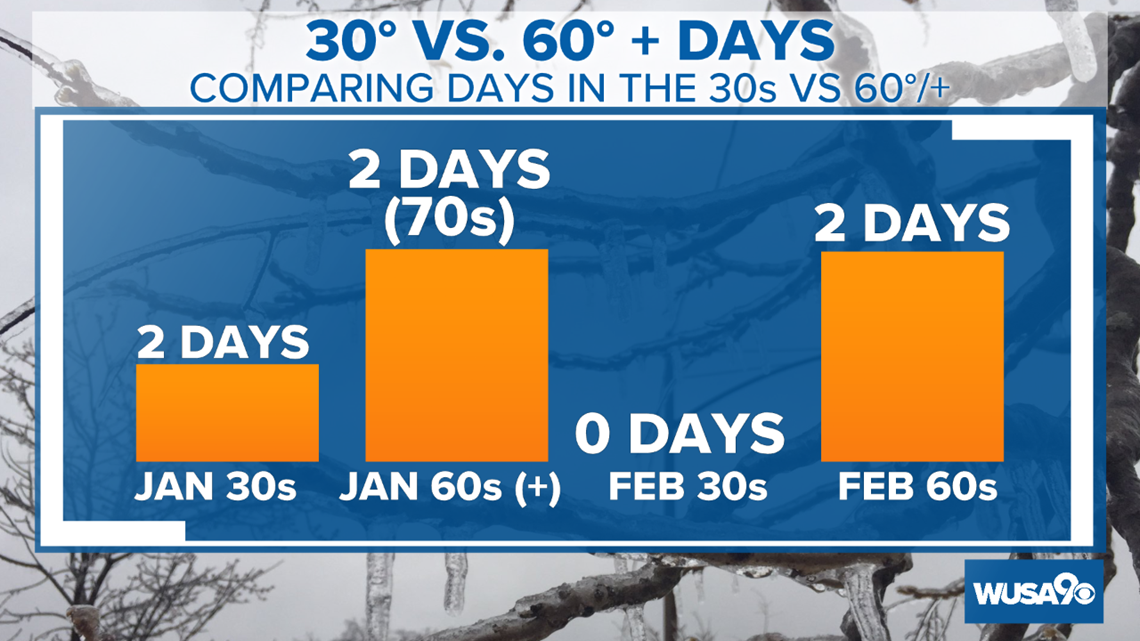 Our problem isn't moisture. Our problem is the lack of cold. And the jet stream pattern for the foreseeable future will keep this hope of snow far away.
Here is the newest 8 to 16-day temperature outlook from the Weather Prediction Center. Notice all of the red colors on the east coast? That's a much greater-than-average chance of above-average temperatures.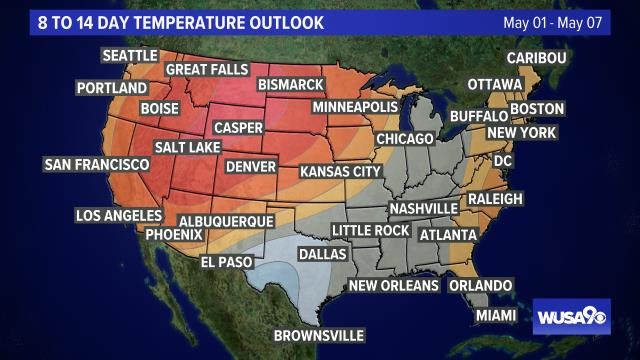 If you're still holding out hope, there is still time. There's about another month to go for the snow-making season. Once we get past mid-March, it's much more difficult to get snow to fall, let alone stick. This is due to our higher sun angle.