WASHINGTON — For the snow lovers, it has been a sad start to the winter in the snowfall department. As of Jan. 20, Reagan National has picked up 0.6 inches of snow -- not even an inch.
In fact, if you look at all three area airports and compare this season's snowfall to the 30-year average to-date through Jan. 20, we're running at a solid five-inch deficit across the board.
Reagan National's six-tenths of an inch is over five inches less than the average of 5.8 inches. Dulles has had just shy of three inches of snowfall compared to the average of eight inches. Baltimore has had less than two inches, compared to the average of seven inches.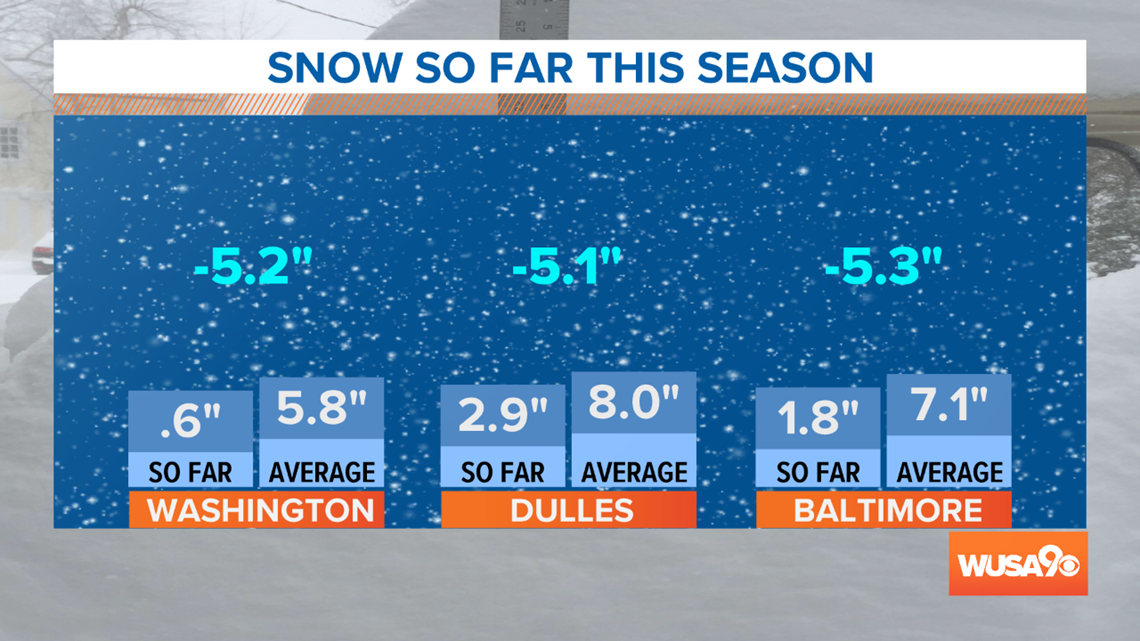 At first glance, it can seem like it's a hopeless winter. But these numbers can be a bit deceptive. The reason our "average" to-date snowfalls are that high is because of a few really great snowstorms, nor'easters.
Here's why we're lacking snow
The reason why we haven't had any big snows yet is that we haven't had the perfect "Goldilocks and the three bears" setup.
We need cold air to stay in place and plenty of moisture.
Many of the storm tracks we've had so far this winter have passed to our west. They've traveled across the Plains and then up to the Midwest. This leaves D.C. on the warm side of the storm. We get rain. Or, if the cold air precedes the storm, we may get a little mix, but then rain (like the Jan. 18 storm). The big snows fall northwest of us.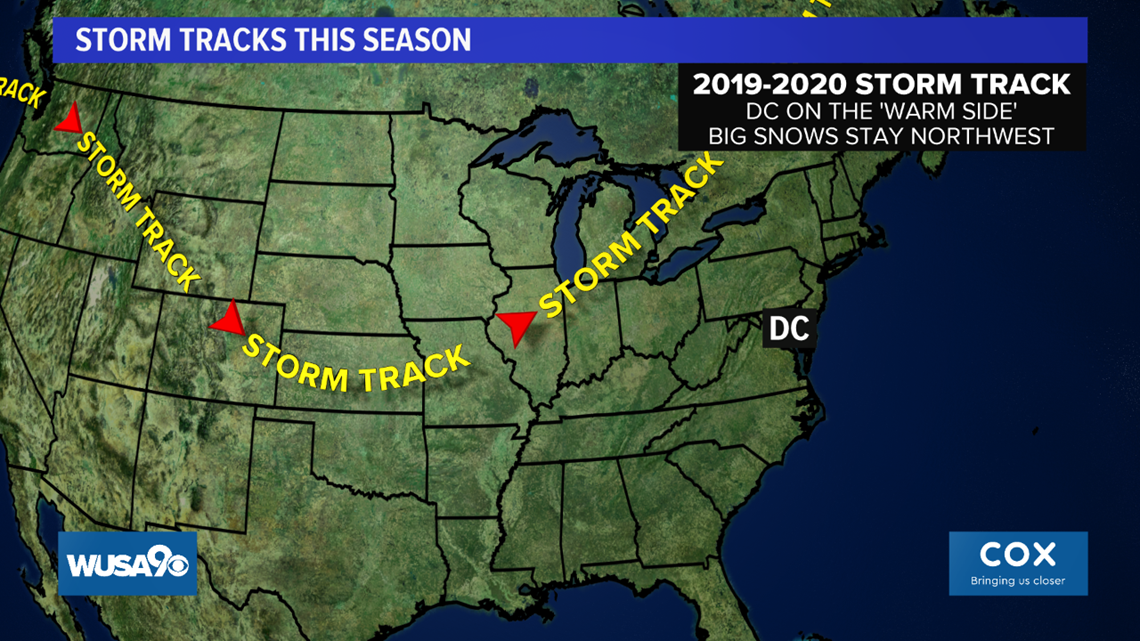 Here's how bad it has been for snow lovers. We have had a snow drought as recently as the winter of 2016 - 2017.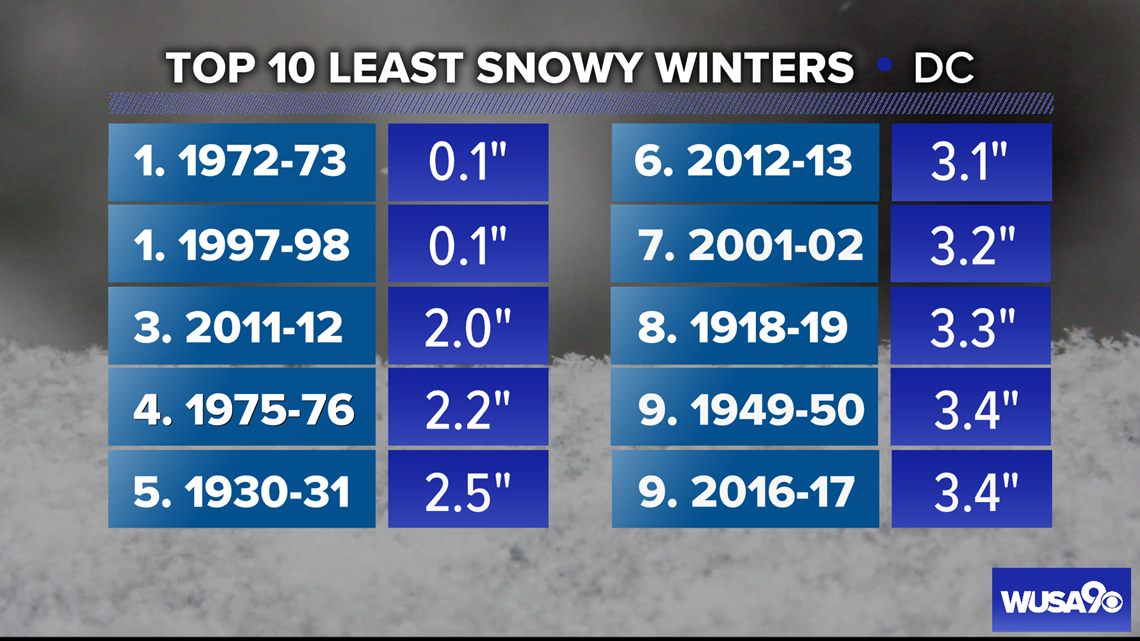 What DMV snow lovers should root for is a good nor'easter or coastal storm. We need cold air in place ahead of the storm, but then a storm track that can continue to pull down more cold air and keep us as snow instead of winter slop or rain. The most favored storm track is for the storm to pass east side of Norfolk and near Hatteras. The track must be south and east of us to hold the cold air in place.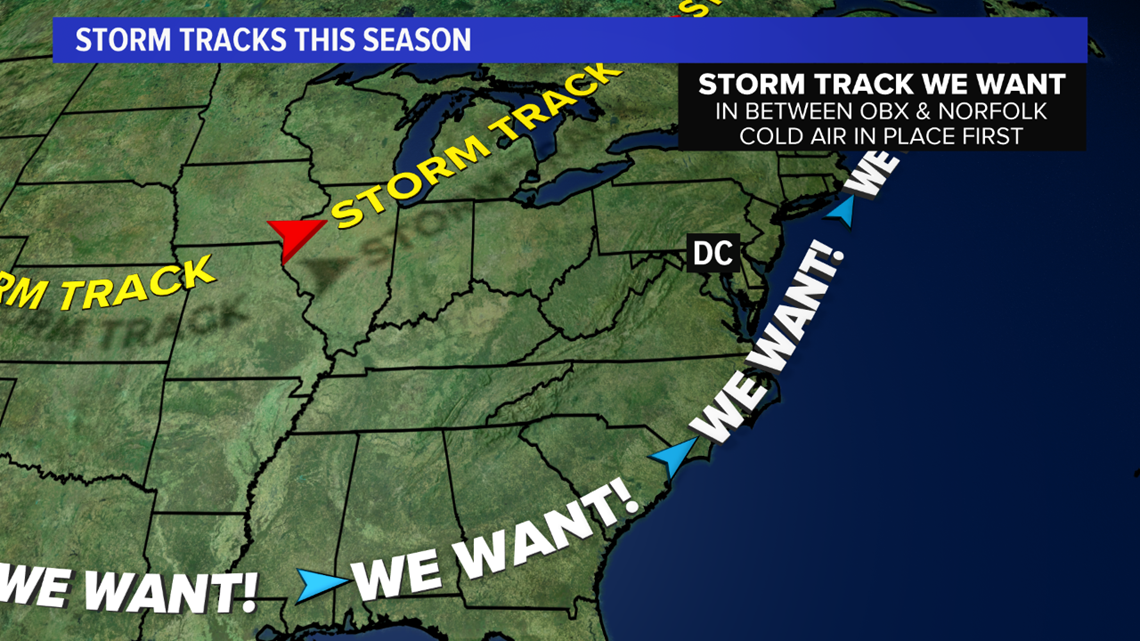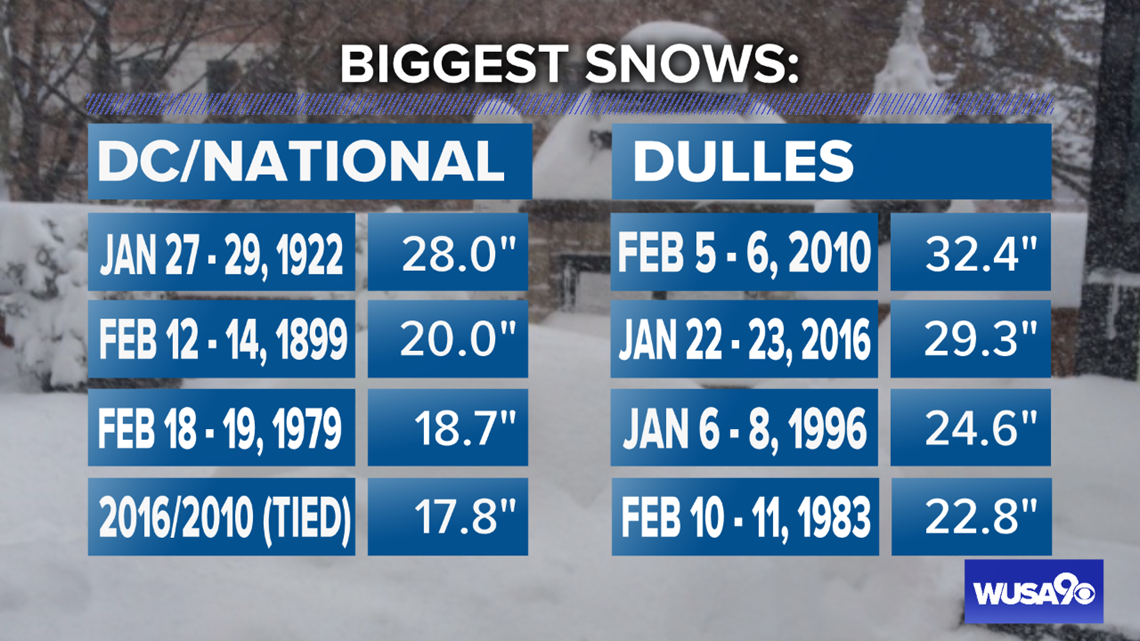 Snow Lovers: don't lose faith
In the grand scheme of things, these are just numbers. February is D.C.'s snowiest month on average. And 6 out of 10 of D.C.'s biggest snowstorms have occurred in the month of February.
So D.C. snow lovers, be patient. Don't panic... yet.
We're just waiting on one good coastal storm. That's all we need. We're not saying it's guaranteed, but it's not guaranteed.