WASHINGTON — The bushfires in southern Australia continue to worsen at the start of 2020 due to dry conditions and hot temperatures. As of January 3rd, there were roughly 15 million acres of land that had burned this fire season. And with hot temperatures, dry conditions, and gusty winds along a weather front, fire conditions remain grim into the weekend.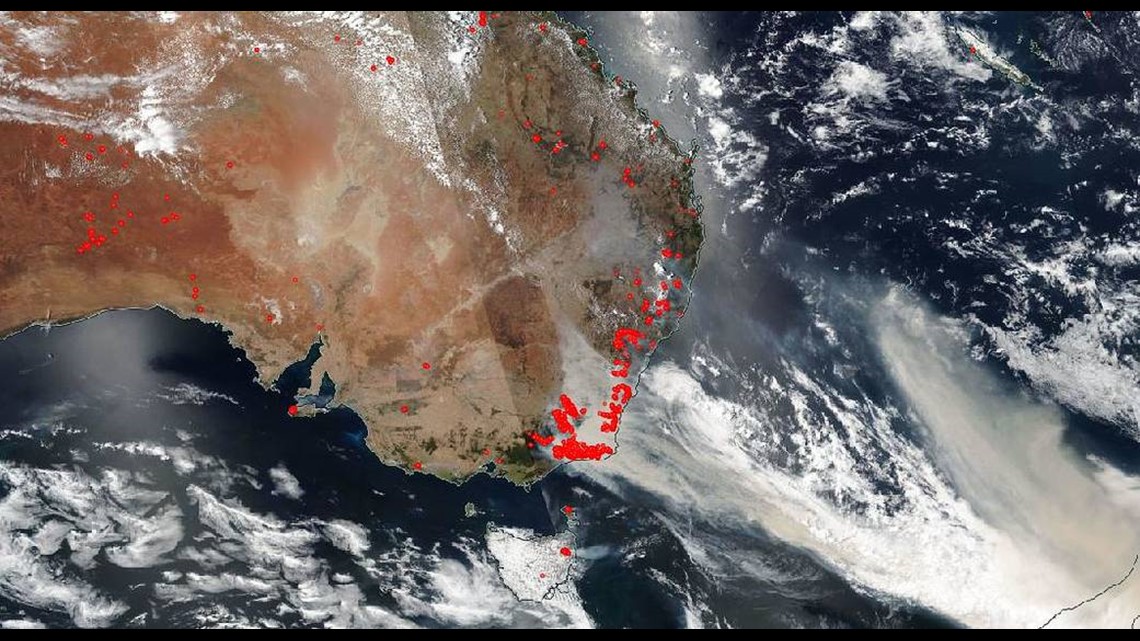 NASA's Landsat 8 satellite captured the following images over Australia, showing the extremely large swath of smoke produced by the bushfires.
In the first image below, taken January 2nd, 2020, you can see the smoke over New South Wales and the Australian Capital Territory. In fact, the smoke is so dense that you cannot see any land below it.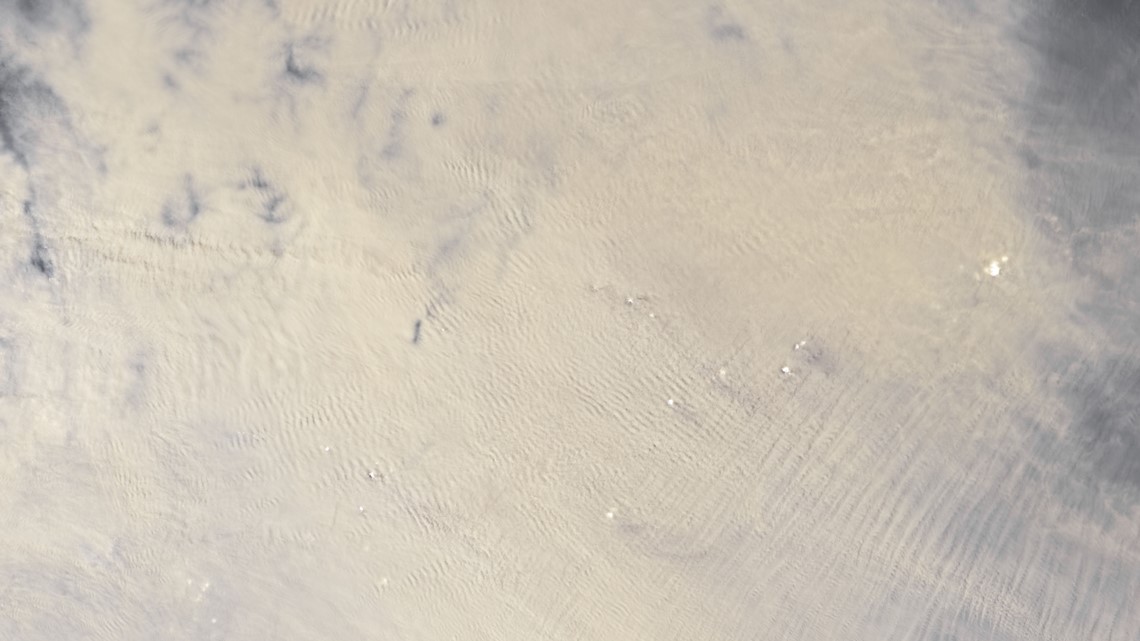 The second photo, below, shows what the same part of Australia looked like before the fires, taken during the previous winter on July 24, 2019.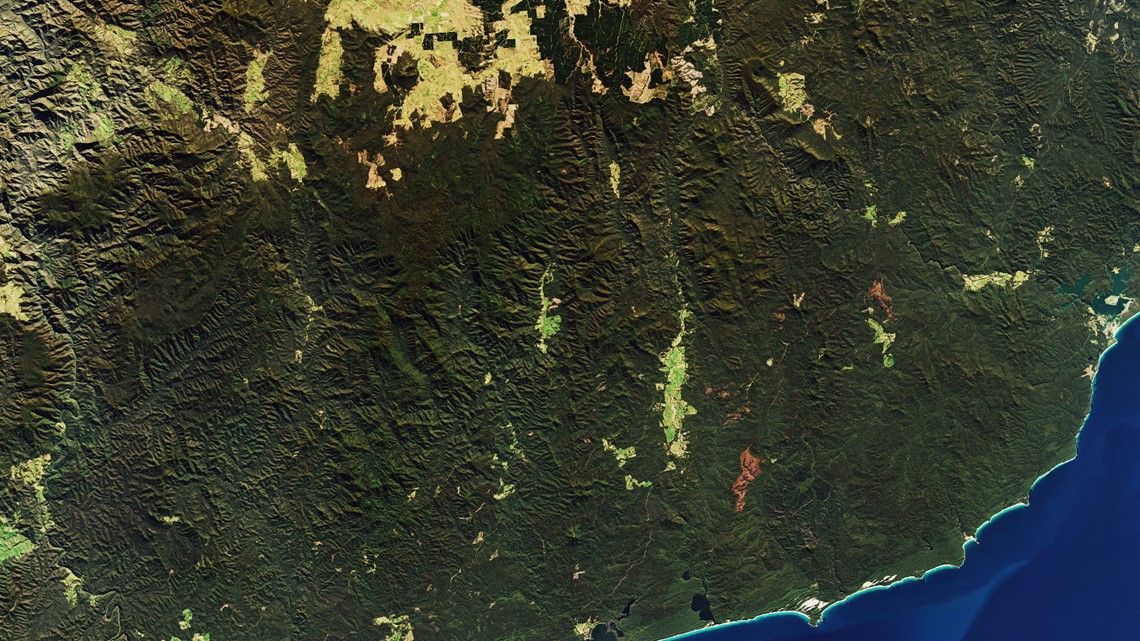 The Landsat 8 satellite launched in 2013. The image of the bushfire smoke above was captured using its Operational Land Imager instrument, which can take visible and infrared images of Earth from space.
Australia's Climate Driver: The IOD
Australia has a wildfire or bushfire season every year. But the extent of that fire season can be worse with hotter temps, a more extreme drought, and gusty winds. 2019 ended as one of Australia's driest and hottest years on record. It was in a worsening drought for the last several years, and it just experienced its hottest ever temperature this past December 2019.
In particular, the drought conditions have been influenced by the broad pattern of the ocean and atmosphere around the country. The Indian Ocean Dipole Pattern (IOD) has been a primary driver behind the ongoing dry pattern in Australia.

The IOD is similar to the El-Niño Southern Oscillation that we focus on for seasonal weather trends in the United States. It is measured by Sea Surface Temperatures in the tropical Indian Ocean on a yearly basis. The span of a phase of the IOD lasts from 3 to 5 years on average.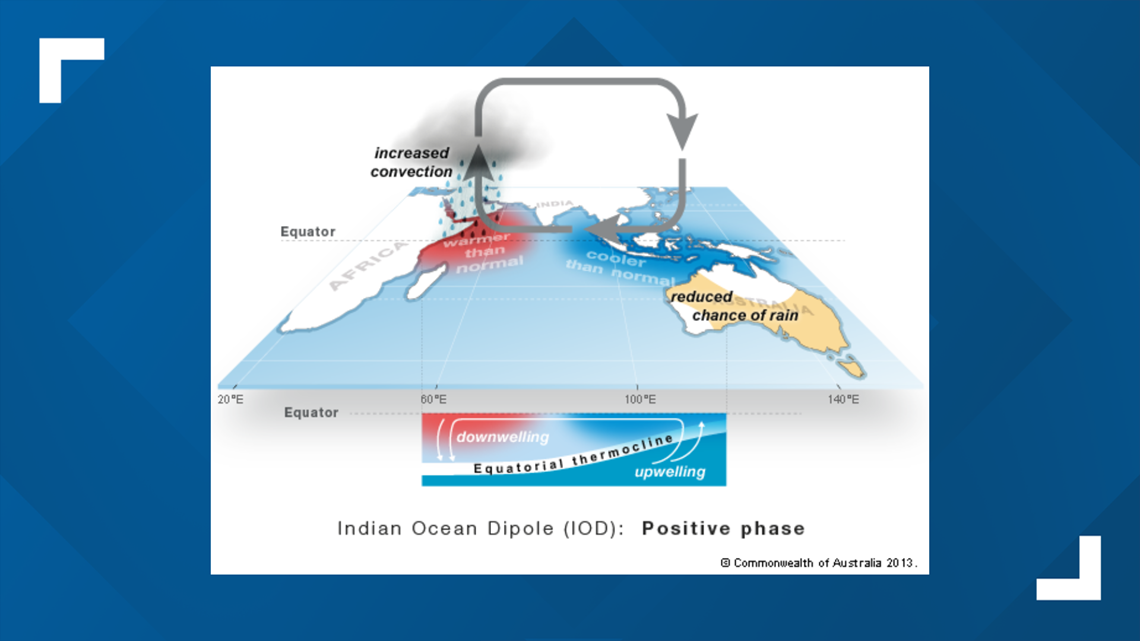 The Indian Ocean Dipole was in a strong positive phase in 2019, which is shown in the image above. During this phase, there are cooler ocean temperatures in the eastern Indian Ocean. This can create more sinking motion and limit rain over Indonesia and Australia, suppressing overall rainfall and exacerbating drought conditions.