WASHINGTON — A new world-class science center is coming to Northern Virginia. The vision, which has been more than a decade in the making, is finally almost a reality.
The future science center of Northern Virginia will have more than 70,000 square feet of hands-on exhibits and learning experiences to spark learning and curiosity to 300,000 visitors a year.
Science. Technology. Engineering. Mathematics.
Available to everyone in the DMV.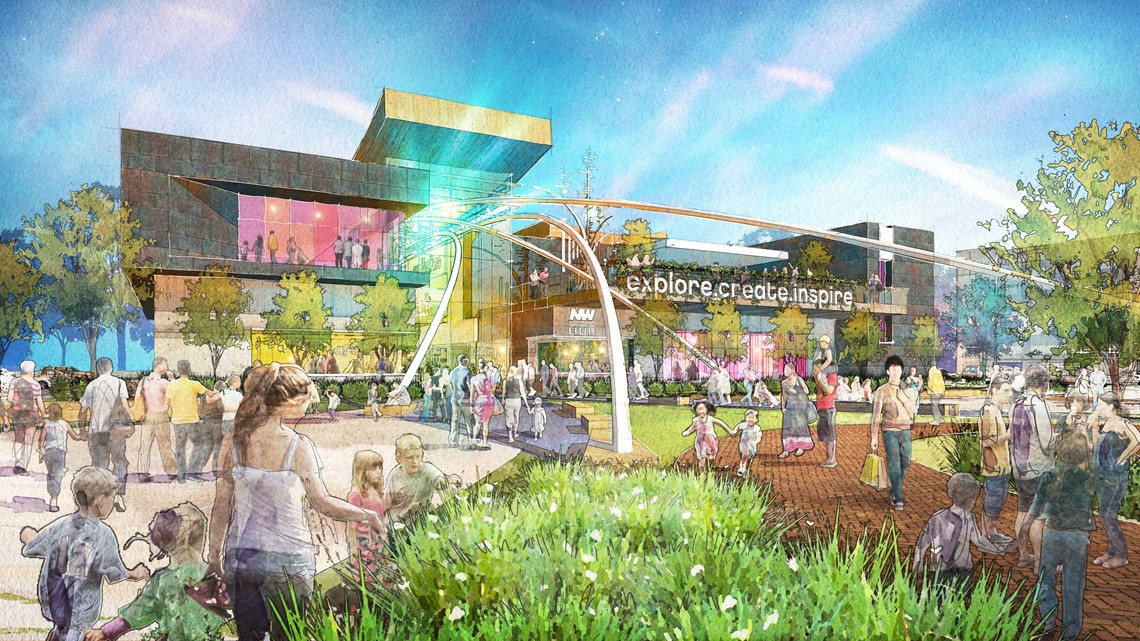 This future science center will be an exciting expansion from the Children's Science Center's current location in Fairfax, Virginia, which serves over 70,000 visitors a year both at their location in the Fair Oaks Mall and through other outreach programs at schools.
How It's Happening: A Private-Public Partnership
The funding for the new museum comes from a public-private partnership. Both the state of Virginia's Department of Education and Loudoun county will be contributing significant funds.
Both Governor Ralph Northam and First Lady Pamela Northam were at an event in Ashburn in January to celebrate the culmination of funding.

This makes the new Northern Virginia Science Museum part of a network of science centers in the State of Virginia, including museums in Richmond and Danville, which serve a combined 450,000 visitors each year. The private funding was kick-started with a generous $10 million donation from Northwest Federal Credit Union.
They still have another fraction of funding to raise before the vision becomes complete.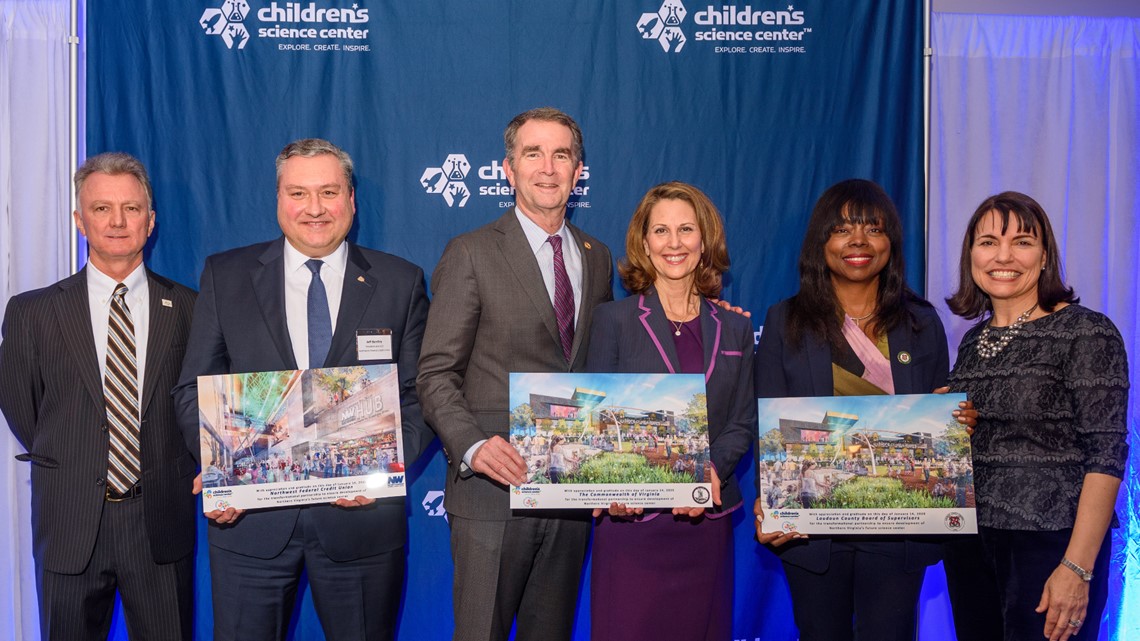 CEO Jeff Bentley comments on the impact they hope to have with this donation:

Here's why you should care
I've been an advocate of the Children's Science Center since I first started working as a Meteorologist at WUSA 9 in 2016. WUSA 9 and our parent company, TEGNA, also sees the value in youth STEM education and has been building a partnership with the Children's Science Center for many years.
But I want to take the opportunity to speak to you as a member of our DMV community and tell you why I believe this future science center is so direly needed in northern Virginia as soon as possible.
Where I grew up, we didn't have any science museums. But my parents had the means to still get me involved in hands-on science learning. I was lucky.
Not all of our youth in the DMV are as fortunate. Some of their parents work 2 or 3 jobs just to pay the rent and keep the heat on. They don't have the means to pay for, yet alone travel to a museum or science center.
But with generous private donations, the Children's Science Center is able to offer hands-on science to Title I schools at no cost. They make science and STEM learning available to everyone, regardless of economic means. This happens through field trips to the lab, or programs at the schools, including 'Family Science Nights'.
At 'Family Science Nights', you walk into the school and see a dozen different stations for students to experience hands-on science and STEM, from digging and analyzing fossils to learning how magnets work, and testing out the aerodynamics of box cars they build themselves. When I experienced my first 'Family Science Night' I was in awe. These students were beaming from ear to ear, some of them had the widest eyes with fascination, and others were deeply speculative learning. But it brought science to everyone. And it opened their eyes to a whole new world of topics they can aspire to study in school, and dream about becoming as adults.
The Children's Science Center also offers a wide range of programming at their Lab in the Fair Oaks Mall. From programs tailored to toddlers, to summer camps, and minority-focused programs like 'Latina Sci Girls', they make science available for everyone.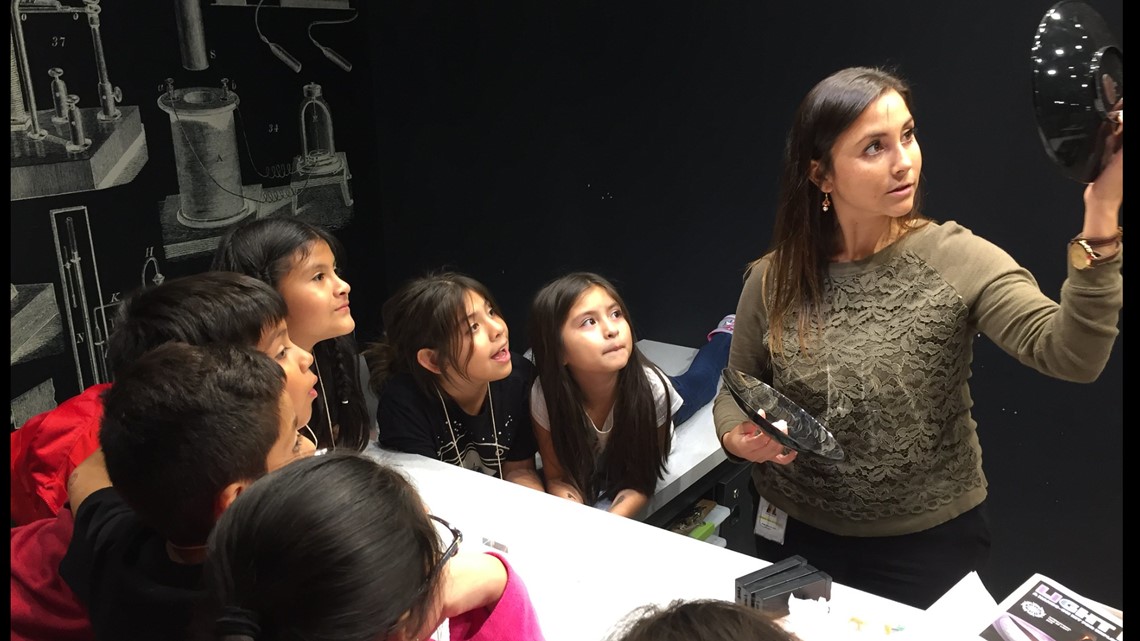 RELATED: 'Latina Sci Girls' is breaking STEM barriers, bringing science to life for young girls
Recent studies have shown that a child has often made up their mind by the age of ten (10) if they want to go to college. By age ten, they're already figuring out what they want to do in life, or what they think they're capable of doing. This is young. By exposing more children to hands-on STEM learning at younger ages, we will see more of them dreaming big, reaching for the stars, and knowing with confidence that they can be a scientist or engineer if they put their mind to it and work hard.
We live in a Technology Hub in the Washington D.C. area, yet we cannot fill all of the STEM positions with our own workforce. There is a gap.
I ask you to visit, learn more about, and join me in becoming an advocate for the Children's Science Center and the future Science Center in Northern Virginia.
Let's bring science and STEM to life for all of our youth.
To visit the Children's Science Center or learn more about their current programming, visit www.childsci.org.
More on the future Northern Virginia Science Center
The $10 million donation pledge from Northwest Federal Credit Union came on the heels of a blockbuster year for the Children's Science Center. They secured longer-term funding from a new public partnership with the State of Virginia and Loudoun County.
The new museum will be located in Ashburn, Virginia along the heart of the Route 28 Corridor at Kincora. This will be accessible to all of the northern Virginia school districts, and easily accessible to the public with the future opening of the Silver Line Metro extension.
There's a huge need for more STEM-educated workers in our area. Nene Spivy, the Director of the Children's Science Center, comments on the need and the excitement growing for the future

With 85% of the funds raised to breaking ground, the Children's Science Center is in the final push this year to raise the remaining funds as they begin the thorough design phase.
And this process of designing the future Northern Virginia Science Museum is beginning. The firm that designed the exhibits at the Science Museum of Virginia in Richmond has been chosen to design the exhibits at the Northern Virginia Science Museum.
Rich Conti from the Science Museum of Virginia speaks more about hands-on learning and the future Northern Virginia Science Museum: