19th Century Record Smashed
With 3.44" over the weekend taking our yearly total up to 64.22", 2018 is now DC's wettest year in history.
The old record was from the 19th century in the year 1889. This was a year that began with Grover Cleveland in the White House. The first automobile had just been invented a few years before. And it was also DC's wettest year on record. App users click here.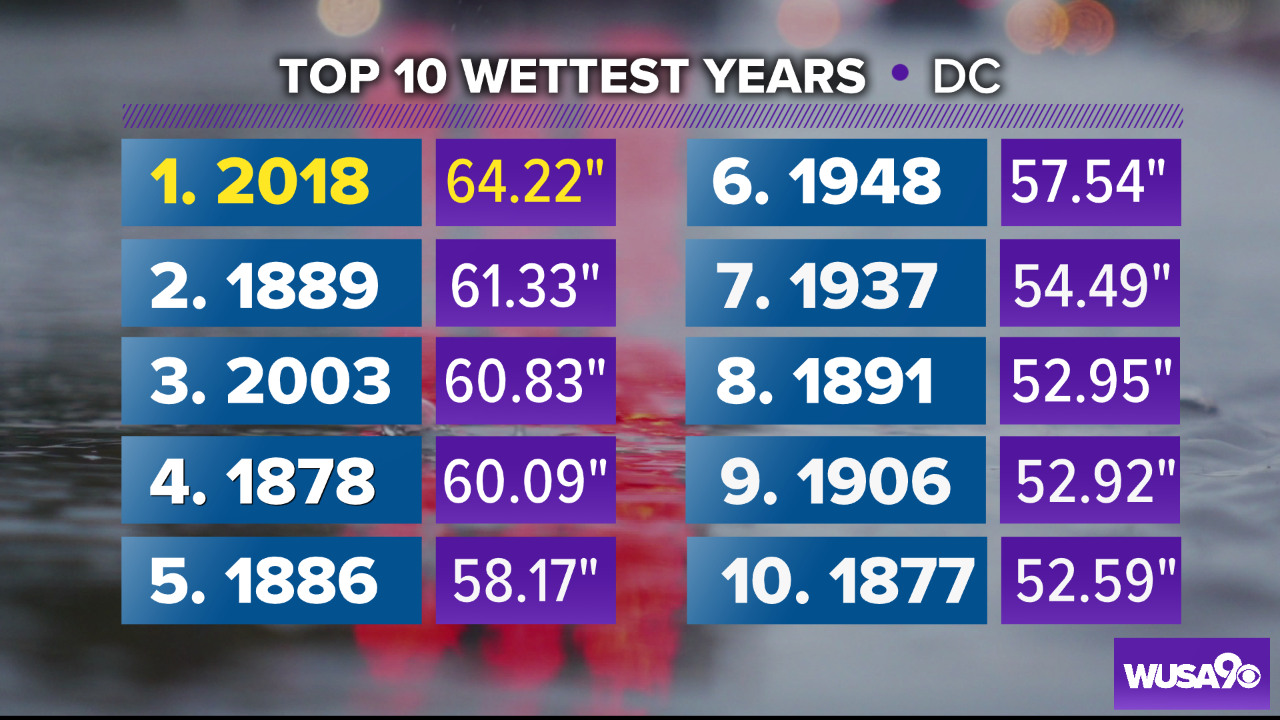 Click Here for more on the Local Forecast