WASHINGTON — Dubbed Snowmageddon and the Super Bowl Storm, Wednesday marks the 10 year anniversary for a blizzard that lasted two days and ended early on Super Bowl Sunday.
After the storm, DC metro was a mess. Power outages were widespread and the federal government closed on four consecutive days in the storm's aftermath. Due the magnitude of the fourth largest snowstorm on record for the nation's capital, it took days for roads to be cleared and power to be restored. Most schools were out nearly the entire week following the storm.
There were 17.8 inches of snow that fell at Ronald Reagan Washington National Airport, tied as DC's fourth largest snowfall event on record. The 17.8 inches narrowly passed the 17.3 inches that fell during the January 1996 snowfall and the 16.4 inches that fell during the President's Day 2003 and December 2009 storms (currently tied for eighth largest DC snow events). Having two Top 10 snowfalls in the Nation's Capital during the same winter had not happened before the 2009-2010 winter season.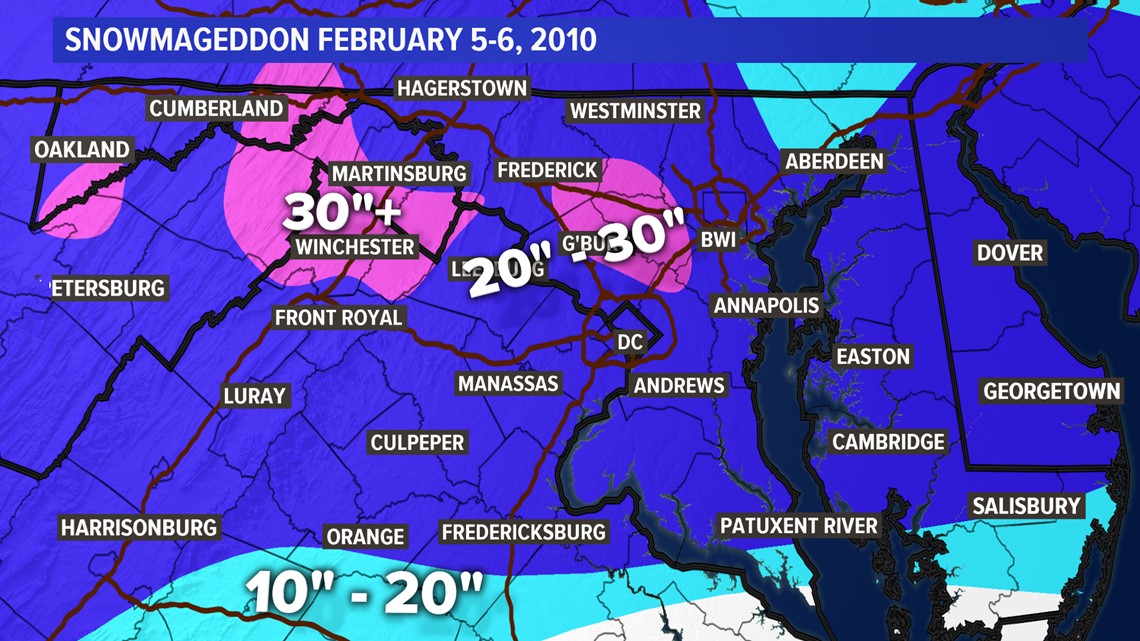 During Snowmageddon, 32.4 inches fell at Washington Dulles International Airport. It set a record for largest two-day snow total on record, surpassing the 24.6 inch total from the January 1996 snow event.
Snowmaggedon Setup

This storm developed as an area of low pressure along the Gulf Coast that intensified rapidly. It continued to strengthen as it moved up the East Coast of the United States.
Snowmaggedon 2010 storm track
The storm was a Mid-Atlantic storm as heavy snow fell in Philadelphia, but not New York or Boston where under an inch fell. You can see the comparison on this satellite image below. Snow blankets DC and Philly. No snow in New York.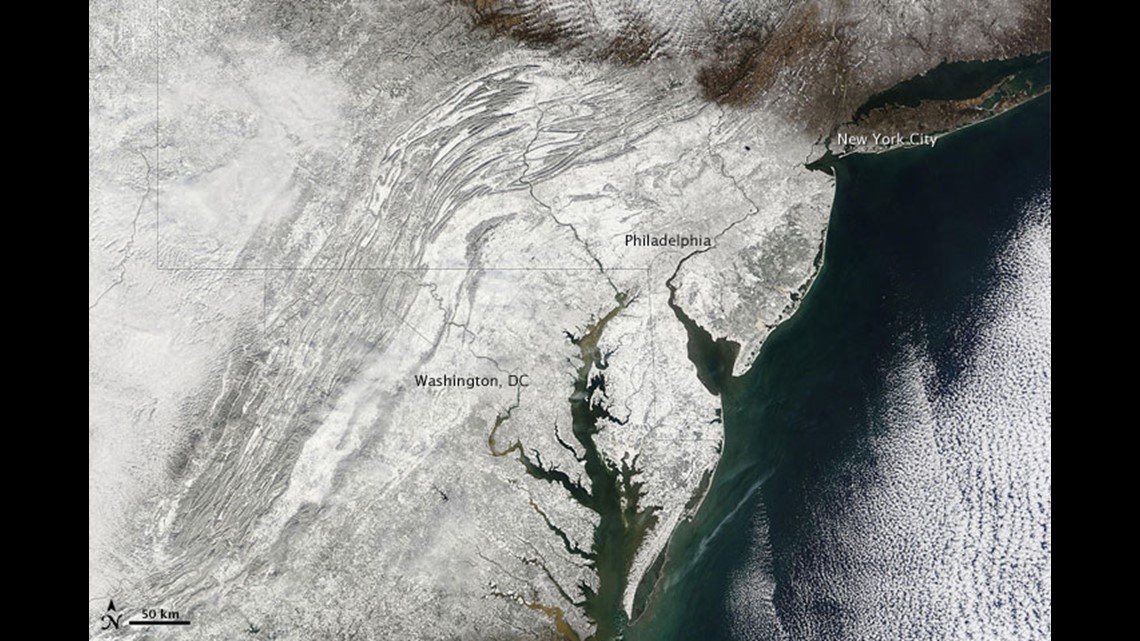 Snowmaggedon is one of DC's top 15 worst winter storms in history.