PATUXENT RIVER, Md. — CORRECTION: This story erroneously reported the waterspout was spotted near Clinton, Maryland. We regret the error.
If you live near the Paxtuxent River area of Maryland on Thursday, you might have seen a tornado -- or what looks like one.
Sometimes known as 'water tornados' for their funnel-like shape and dark coloring, waterspouts are intense column-like vortexes that shape over areas of water, that are connected to clouds.
One waterspout was spotted around the Patuxent River, a tributary from the Chesapeake Bay, between 6:45 a.m. and 6:52 a.m. on Thursday morning. Heavy rain all around the DMV caused flooding and mild winds.
While waterspouts can vary in size and intensity, the one seen near the Patuxent River was only up for a short while, according to social media posts from eyewitnesses in the area.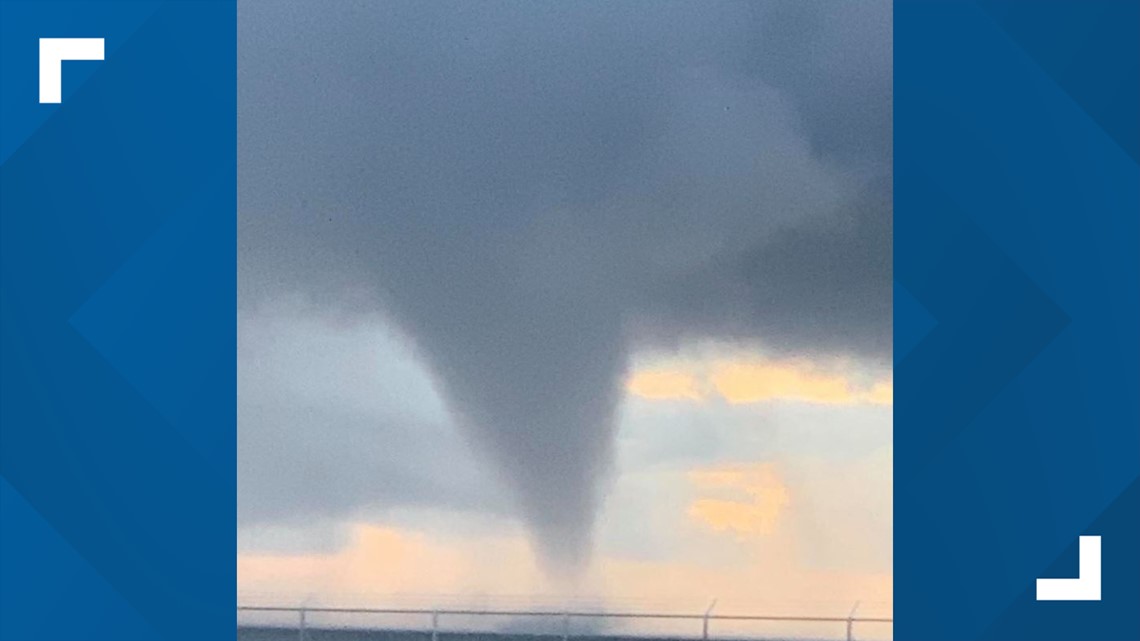 A waterspout is essentially a tornado over water. The National Oceanic and Atmospheric Administration defines a waterspout as a " whirling column of air and water mist."
Waterspouts form over bodies of water with severe thunderstorms. The waterspouts can remain over water or move over land where a tornado warning would then be issued.
There are two types of waterspouts: tornadic and fair weather. Tornadic waterspouts form when storms cross over a body of water, resulting in friction and action creating a funnel.
Fairweather waterspouts seem to come out of nowhere. They can form when no storms are present. These types of waterspouts typically form at the base of a cumulus cloud over warm waters.