WASHINGTON — Hurricane Ian made landfall at 4:30 a.m. eastern daylight time in Cuba as a Category 3 this morning. Ian is forecast to become a Category 4 storm by Tuesday night.
Hurricane watches and warnings have been posted from Cuba to Florida, with significant impacts expected in those locations.
The National Hurricane Center official track takes the storm into Florida later this week. The storm could become a category 4 hurricane with 140 mph winds while it moves over the warm waters of the Gulf of Mexico. Ian will remain a major hurricane through early Thursday. Interaction with a cold front/trough will likely slow the storm down and weaken it some before landfall. This will lead to some wind shear, which will likely disrupt the storm as it gets closer to land. An environment high in wind shear in unfavorable for hurricanes and tropical storms. Still, Ian is likely to make landfall as a major hurricane early Thursday morning.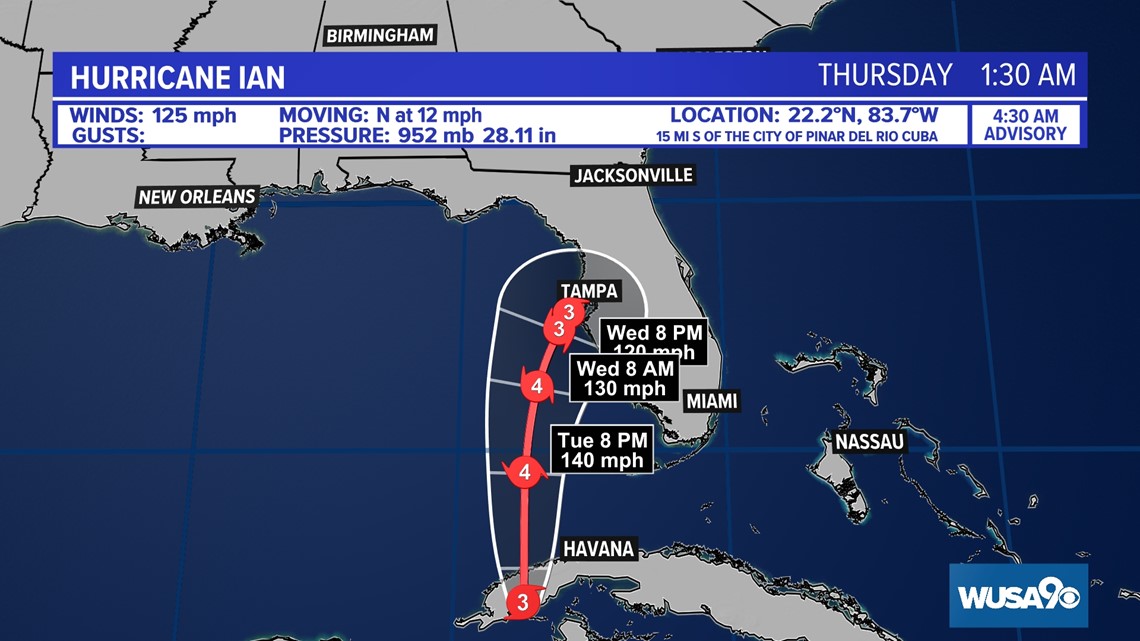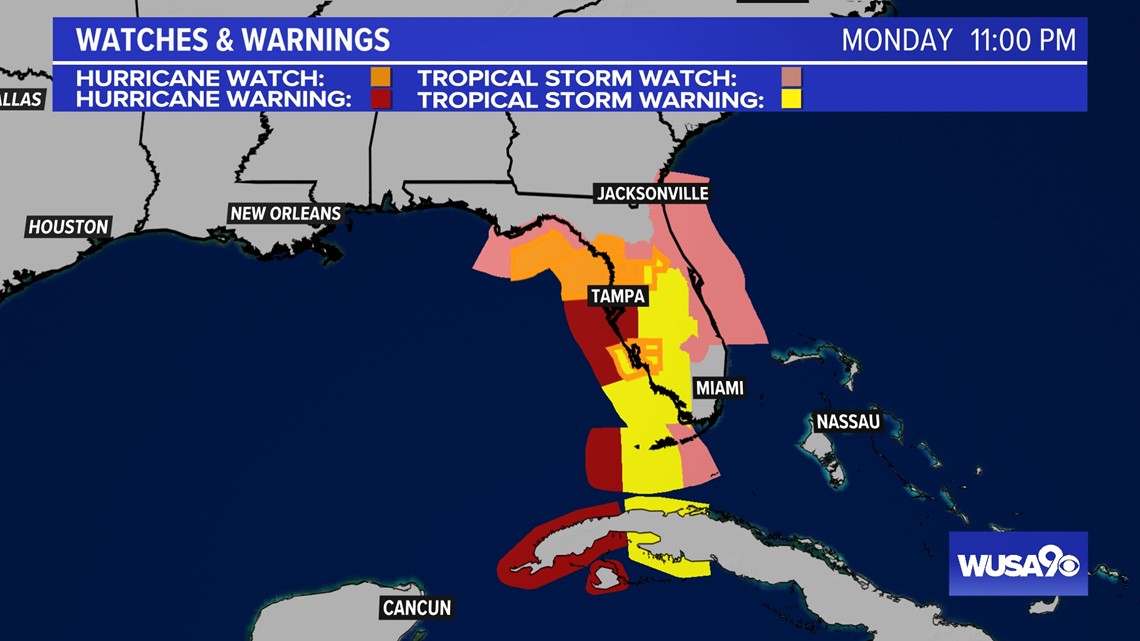 Ian will move very slowly along the Florida Gulf Coast and pose a significant storm surge threat. There could be multiple cycles of storm ride - when the storm surge and astronomical high tide coincide.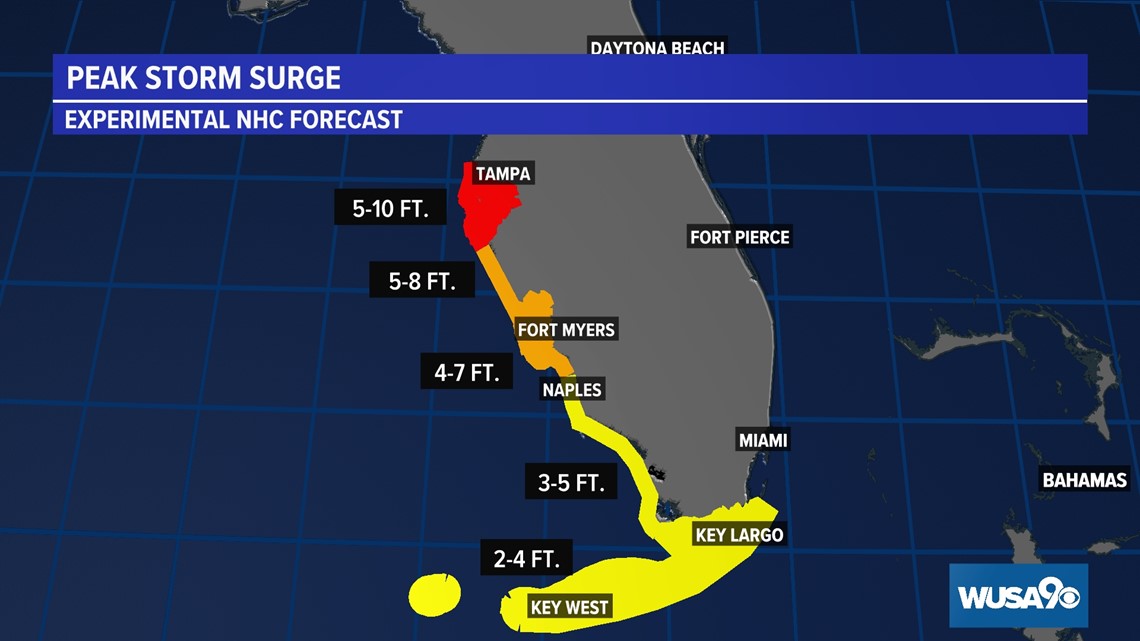 DMV IMPACTS
It's still a bit early to say if this storm will have impacts on the DMV. The storm will move over land and weaken, eventually losing tropical features. The GFS brings the storm closer to the area, potentially dropping some rain late Friday into Saturday.

The European Model continues to take Ian over southern Florida and move the storm faster than the American model the GFS. The European model eventually steers what will be left of the storm, further west, away from the DMV. We could still see some scattered.
It's important to note that the timing and track will change.