WASHINGTON — It is unprecedented. That's what meteorologists are saying about a tornado outbreak in February in the Mid-Atlantic. The National Weather Service confirmed 6 tornadoes on Friday, February 7, spanning from Virginia to Maryland. Five of the six tornadoes struck Maryland. The National Weather Service stated that prior to February 7, only four tornadoes had ever struck Maryland in February since 1950.
There were also more than 220 reports of severe weather reports from Virginia, Maryland, Pennsylvania, Delaware and New Jersey.
It was a violent two hour weather span during the tornado outbreak that started in Virginia. No one died in the tornadoes, but one person was injured from straight line winds near Redgate in southern Maryland.
Tornado Outbreak Timeline
1. Leesburg, VA 7:23 a.m. EF-0 (estimated winds: 85 mph)
2. Dickerson, MD 7:28 a.m. EF-1 (estimated winds: 95 mph)
3. Boyds/Germantown, MD 7: 28 a.m. EF-0 (estimated winds: 80 mph)
4. Monrovia, MD 7:44 a.m. EF-1 (estimated winds: 105 mph)
5. Westminster/Manchester, MD 8:03 a.m. MD EF-1 (estimated winds:90 mph)
6. Elkton, MD 9:39 a.m. EF-1 (estimated winds: 100 mph)
Why Did These Tornadoes Happen?
In short, here's why we saw severe weather break out: 1. warm, humid air in place, 2. very strong jet stream, 3. wind sheer, 4. strong low pressure system. All of those dynamics came together to produce an unstable atmosphere.
Warm and humid air was in place. The jet stream ,(atmospheric river of air), was very strong, helping to produce lift. The National Weather Service referred to this as an extreme jet stream, because winds were nearly 200 mph (higher up in the atmosphere). The low pressure system was getting stronger as it moved across the area. Between the low pressure and the jet stream, there was a sufficient amount of wind sheer. It gave the storms enough spin to get tornadic activity going.
Here are more details about the tornadoes that struck the region.
Leesburg: The National Weather Service has confirmed an EF-0 tornado Friday morning in Leesburg.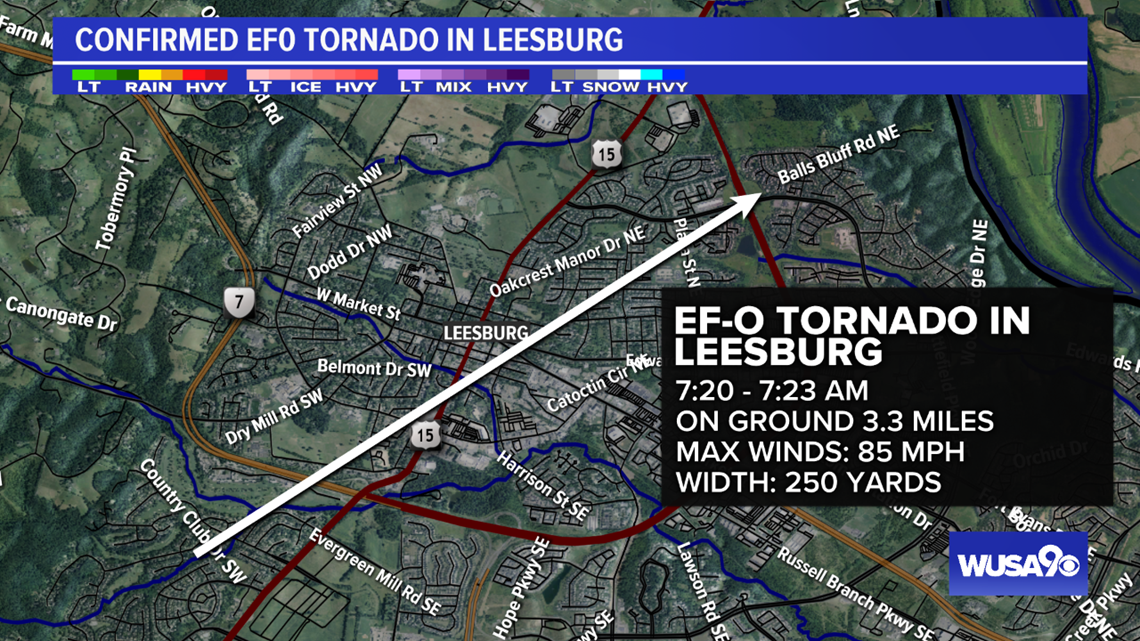 Montgomery County: The National Weather Service has confirmed two tornadoes in Montgomery County.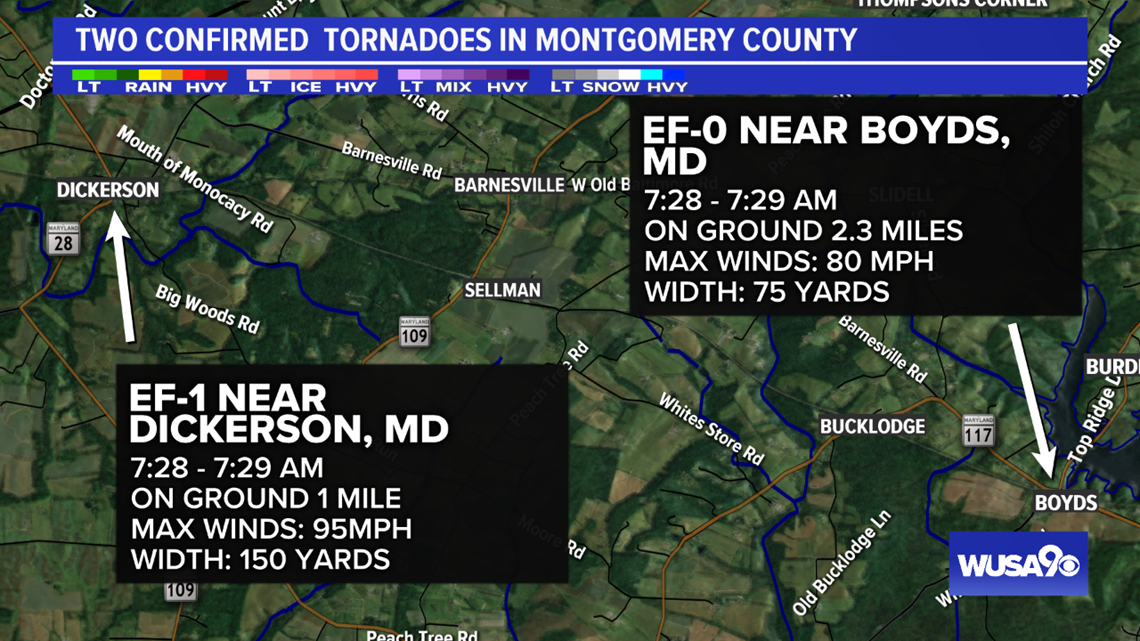 Frederick County: Another EF-1 confirmed in Frederick county Maryland Friday morning.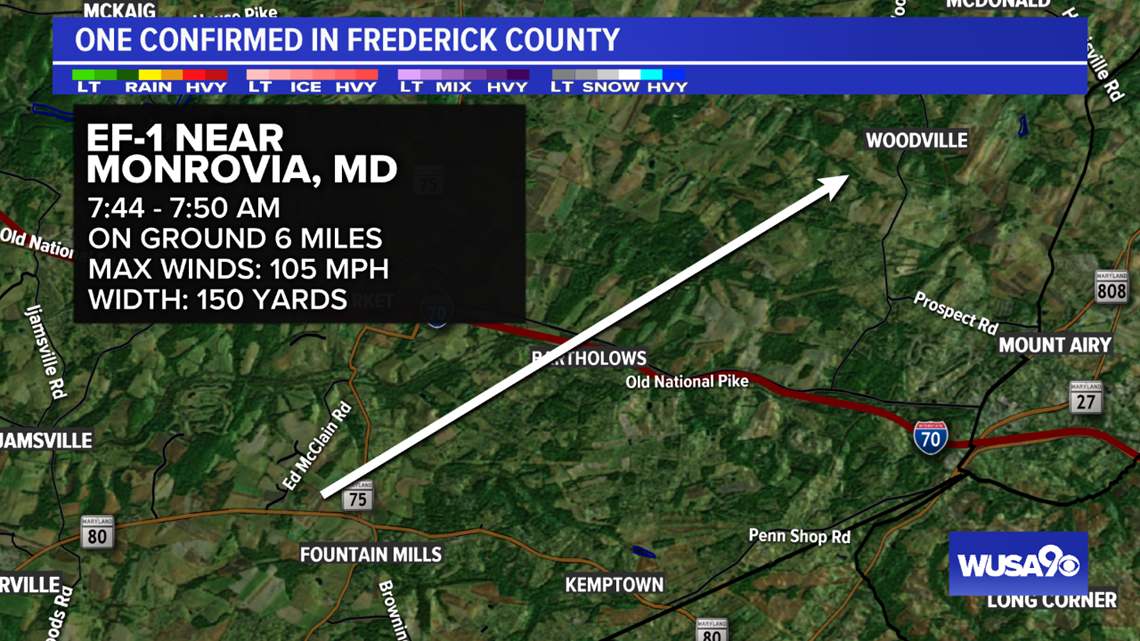 Most damage reports have come from Loudoun and Montgomery counties. No major injuries have been reported, but some homes, apartments, and cars sustained significant damage.