WASHINGTON — Get ready for a round of severe weather for the DMV. The Washington, D.C. region may see severe thunderstorms both Thursday and Friday. The primary concern is damaging winds Thursday afternoon. Here's a closer look at the timing.

Additionally, there is a flood watch for parts of Maryland from 3 p.m. until 10 p.m. This watch covers Montgomery and Frederick Counties in our region.
Now - 9 p.m. Thursday:
Severe storms packing strong winds, heavy rain, and hail have started to move through parts of the area. Critical timing for metro Washington is between now and 9 p.m. The damaging wind threat will increase in this period, with an isolated low-end tornado. Heavy rain could cause some flooding, especially in areas prone to flooding during downpours. A Flash Flood Watch is in effect for parts of the DMV including Montgomery and Frederick counties.
A Severe Thunderstorm Watch is in effect for some of the DMV until 9 p.m. but has been trimmed back from the west. D.C. you are no longer in the watch area.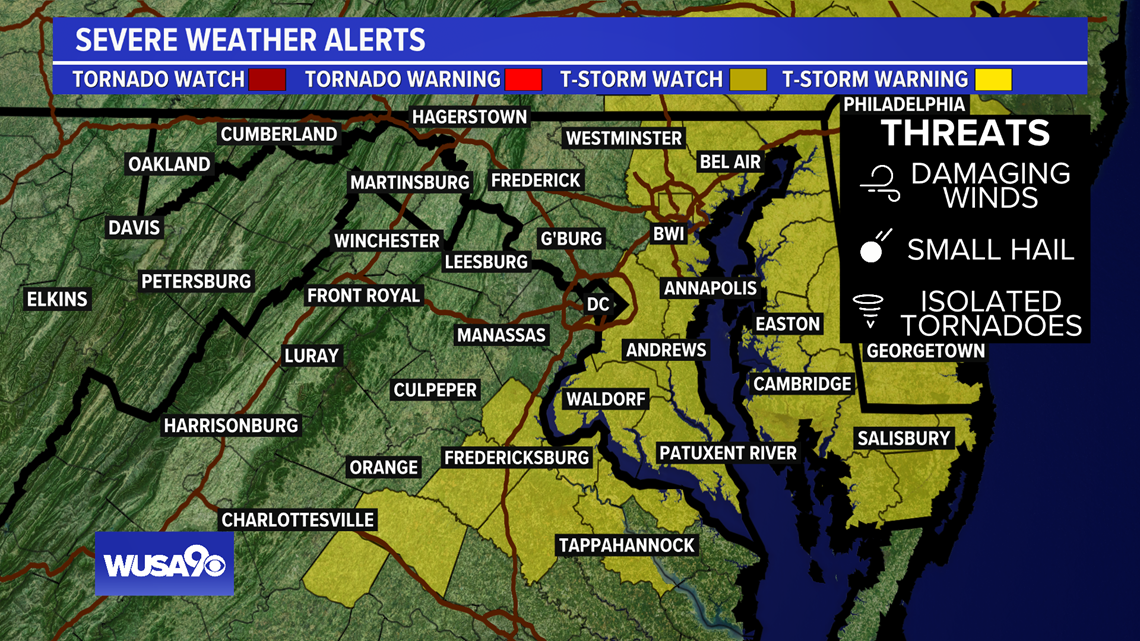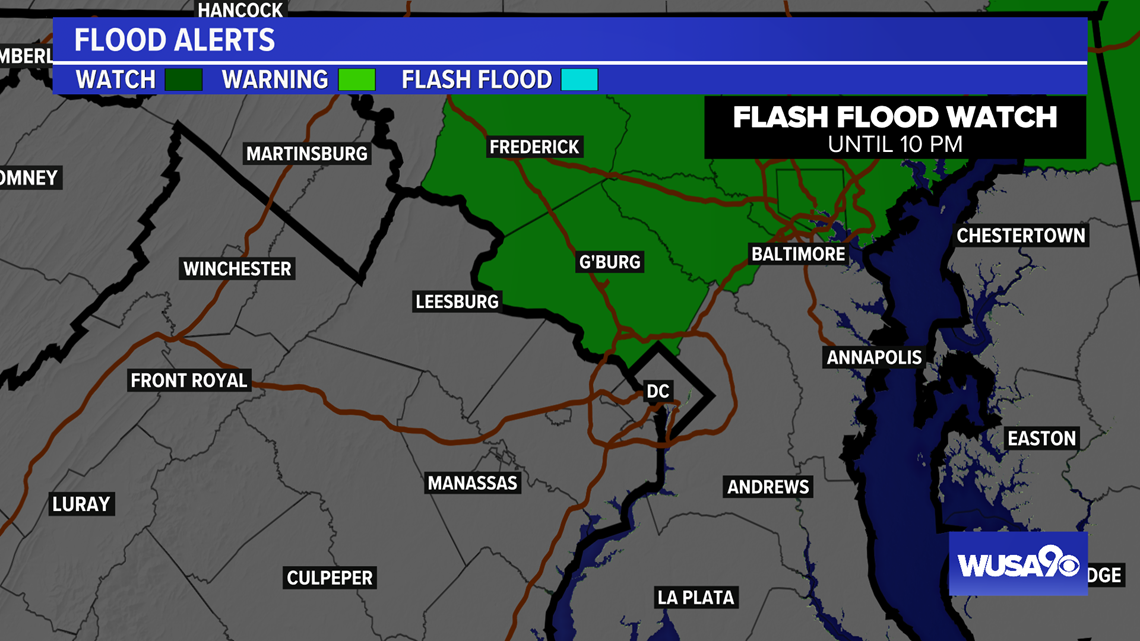 Thunderstorms will impact the heart of metro Washington during the evening commute and through about dinner time.
7 p.m. - 9 p.m. Thursday:
Thunderstorms will then ease by 8 or 9 p.m. for most of the region, with the severe threat ending for D.C. in this period. However, lingering storms are possible into southern Maryland.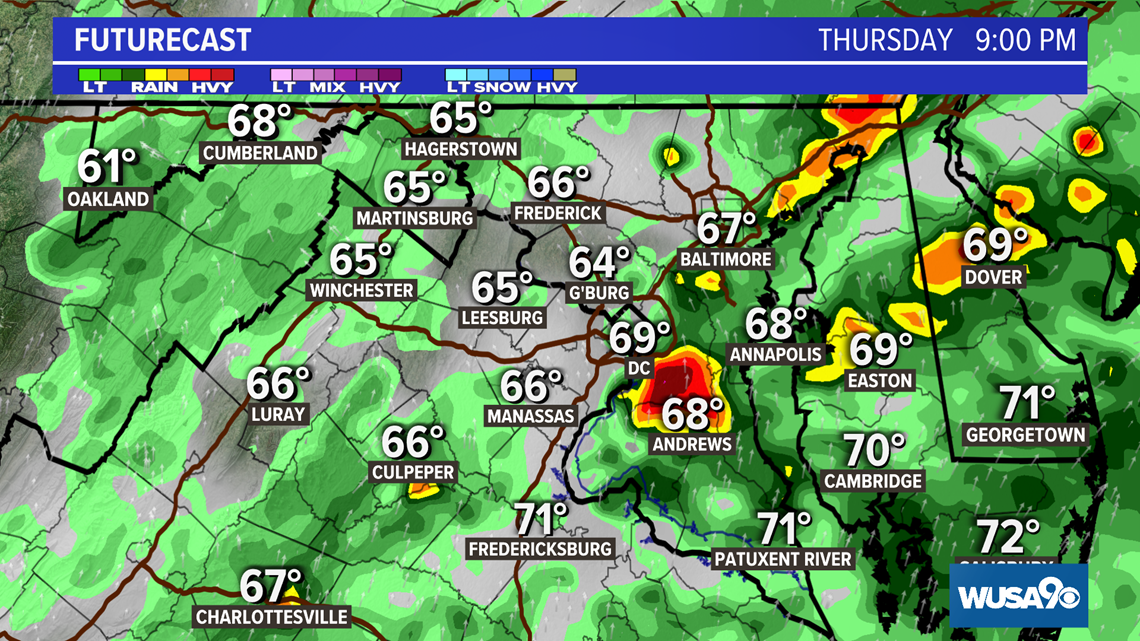 After 9 p.m. Thursday:
More thunderstorms may impact the region overnight, with isolated severe weather concern, especially south and east of Washington, D.C.


Friday:
On Friday, expect isolated thunderstorms once again for the afternoon in the DMV. These storms may produce gusty winds, with a few reaching severe levels of over 60 miles per hour. The final front clears away rain and storms by Friday evening.