Thursday marks the first day of summer when we hit the solstice at 6:07 AM. We have the most amount of sunlight today and that amount will now start to get less over the next 6 months.

We're in for a partly to mostly cloudy and warm day with a few showers and possibly a thunderstorm.
More widespread and heavier showers/storms will be seen this evening into tonight and for areas south and west of DC a Flash Flood Watch has been issued from 3 PM Thursday until 6 AM Friday. Some of the towns in the watch are: Luray, Culpeper and Harrisonburg from 3 PM Thursday until 6 AM Friday. 1" to 2" of rain with locally higher amounts will be possible in the watch area.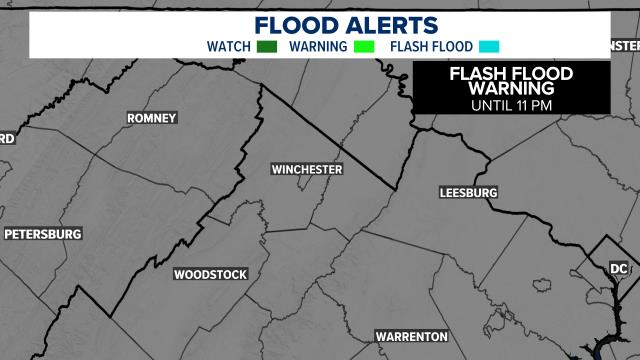 A front lifts back north Friday into Saturday, bringing more showers and T-storms to kick off the weekend. Friday will be cooler with rain and showers likely with highs holding in the 70s. More showers & T-storms are in the forecast for Saturday with temps back in the 80s. Sunday will heat up into the upper 80s and low 90s with just isolated PM storms.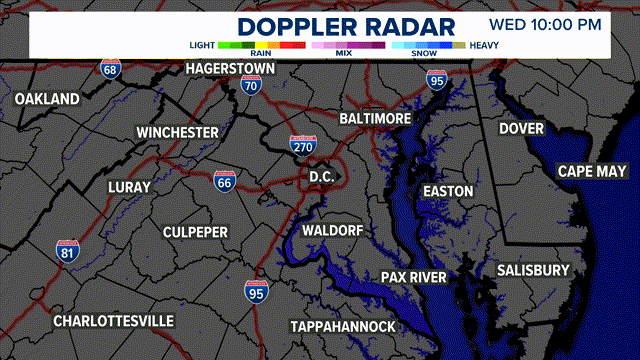 THURSDAY:
Partly Cloudy & Warm But a bit less humid
with a T-storm possible, especially south & southwest

HIGHS: 80 - 85
WINDS: ENE - 10
TONIGHT:
Mostly Cloudy & Muggy
Showers Return, especially west & SW

LOWS: 65 - 70
WINDS: S - 5
FRIDAY:
Mostly Cloudy & Cooler
with Rain & Showers

HIGHS: 74 - 79
WINDS: E - 10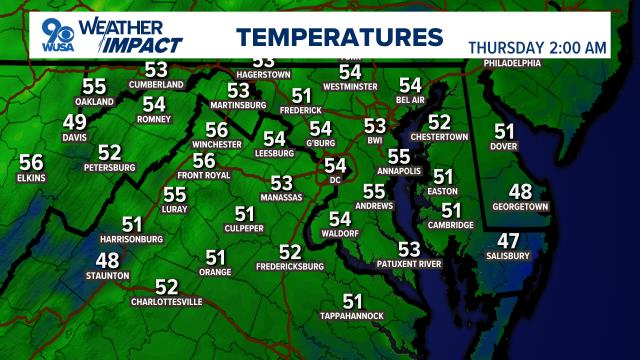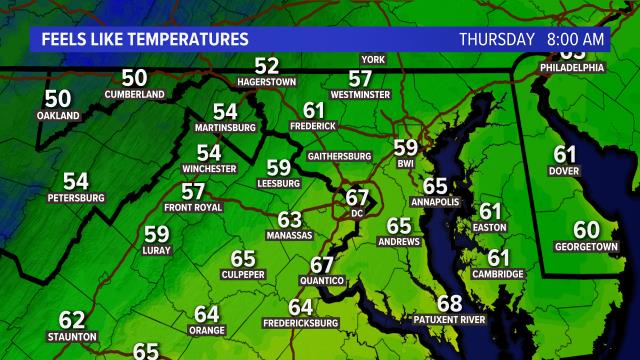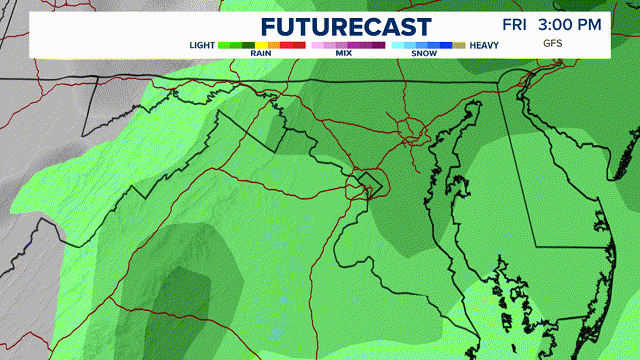 A Twitter List by wusa9