A wintry mix is heading out way Saturday. Rain, sleet, and snow are possible. Look for the activity between early afternoon and midnight.
This is the GFS depiction of this weekend's weather.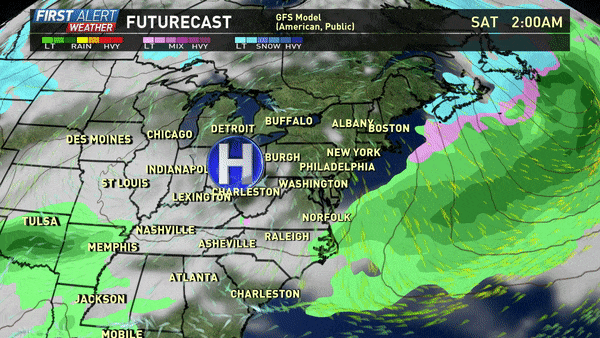 A storm system coming from our southwest will have just enough cold air to produce a mix of snow, sleet and rain with areas north/west of I-95 in a more favorable postilion to see wintry weather than those east of I-95 where they'll see primarily rain with mixing possible.
As is often the case with early and late season storms, elevation will play a big role as well in determining snow amounts.
The snow/mix is expected to start early to mid afternoon on Saturday and then depart around midnight.
Road surfaces are relatively warm and that should limit the accumulations some, while grassy/elevated surfaces areas will have an easier time picking up some snow.
This is the WUSA 9 First Alert Weather Team's forecast as of early Saturday morning.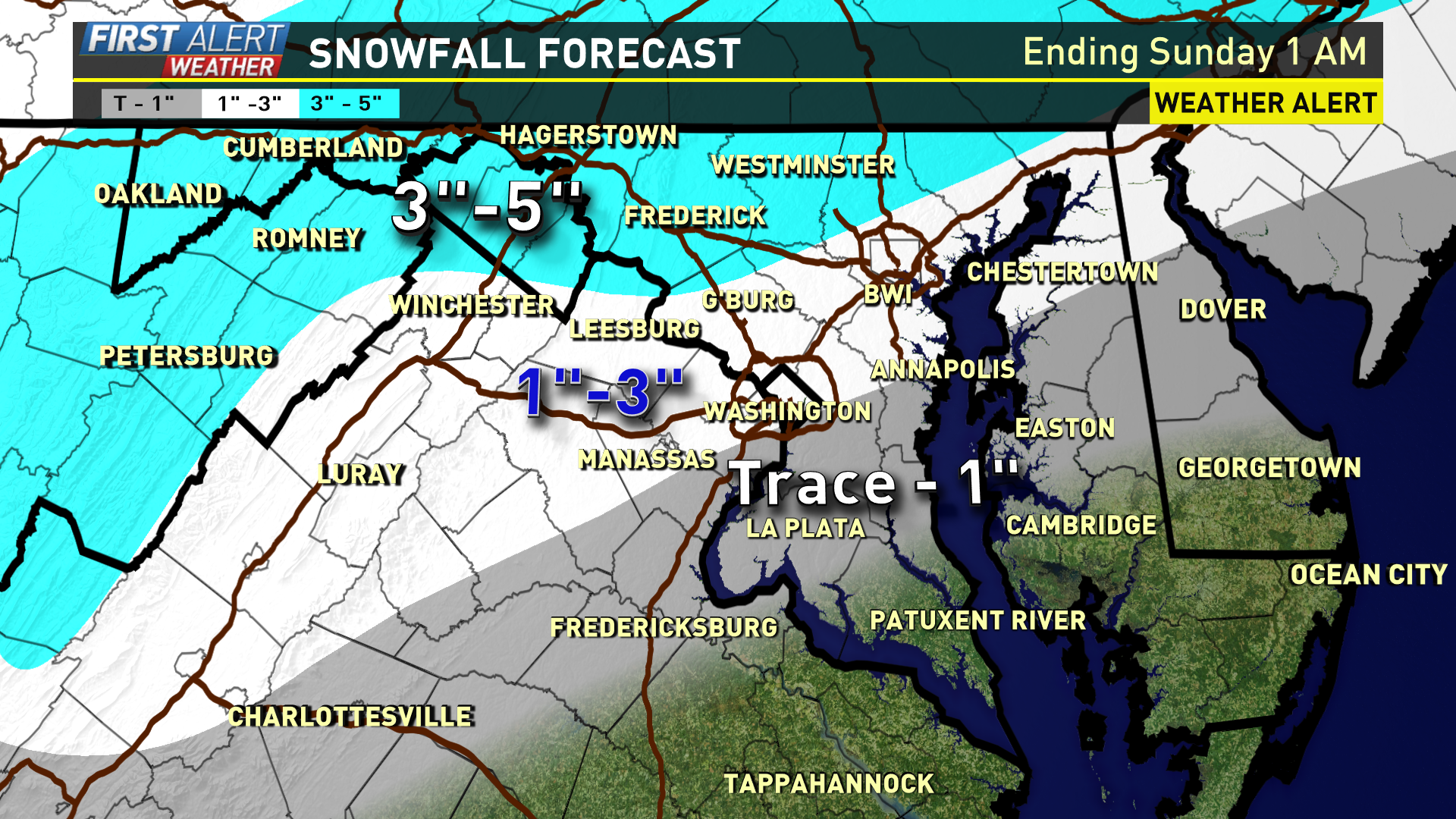 This is not expected to be a major storm by most measures, but some totals could be in the 2"-4"+ range on the high side well north and west of DC Saturday night. So, if your travels are from Cumberland to Hagerstown to Frederick to Westminster, you are more likely to encounter some slick roads as opposed to the immediate DC metro area where roads are expected to be mostly wet.
Whatever does fall won't be around too long as we'll see highs back into the 50s Sunday and Monday.
These models are from Saturday morning.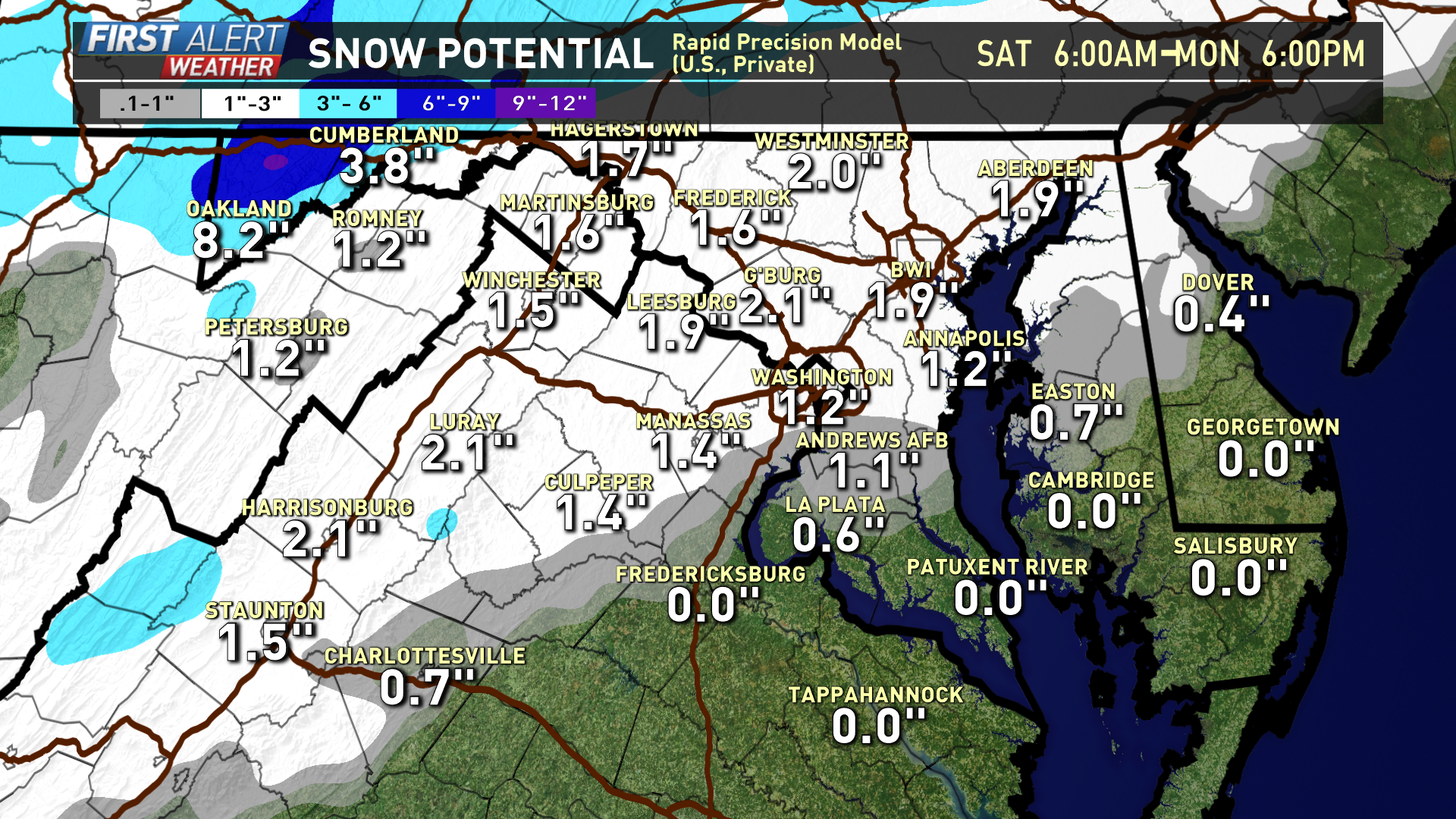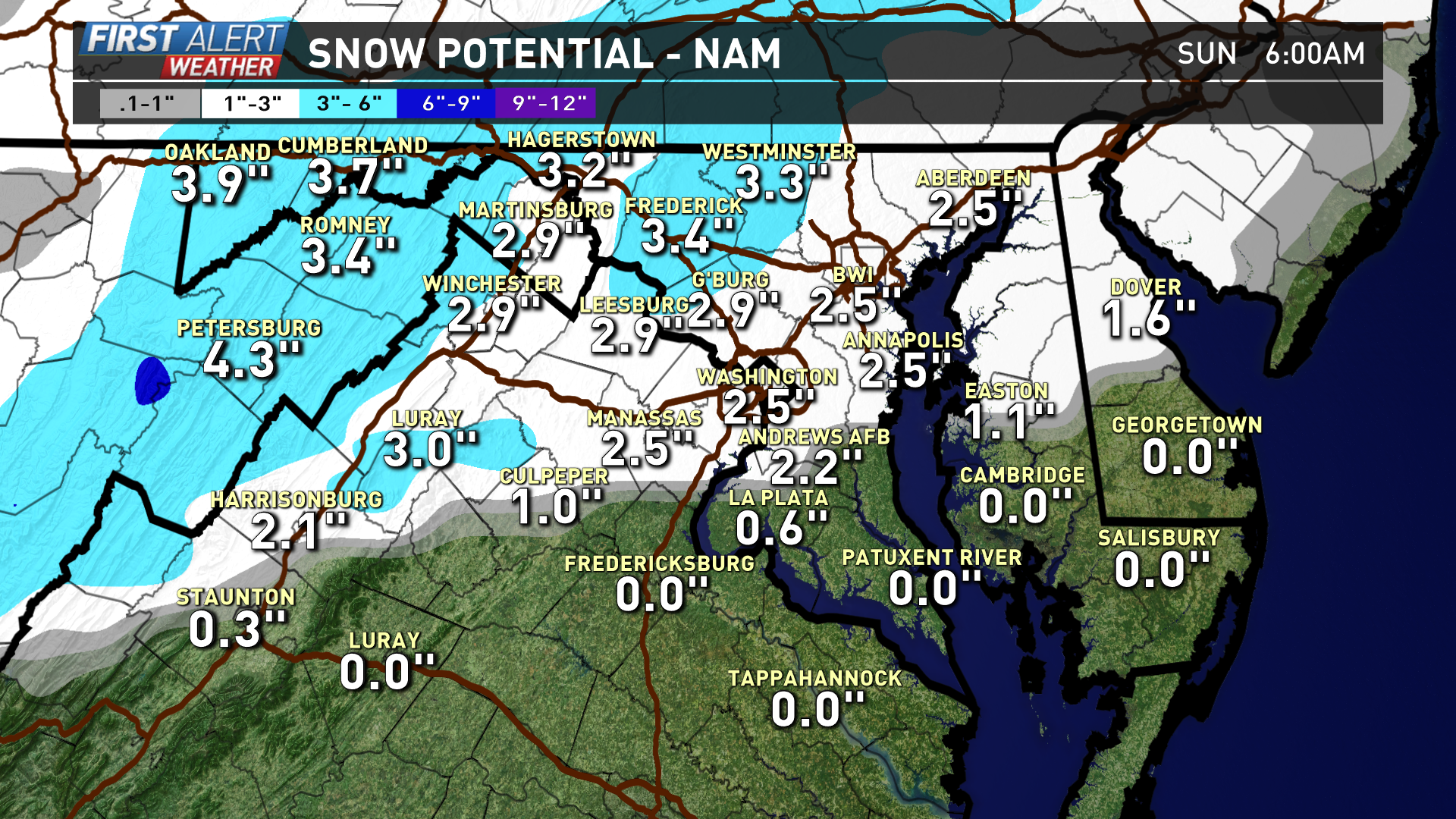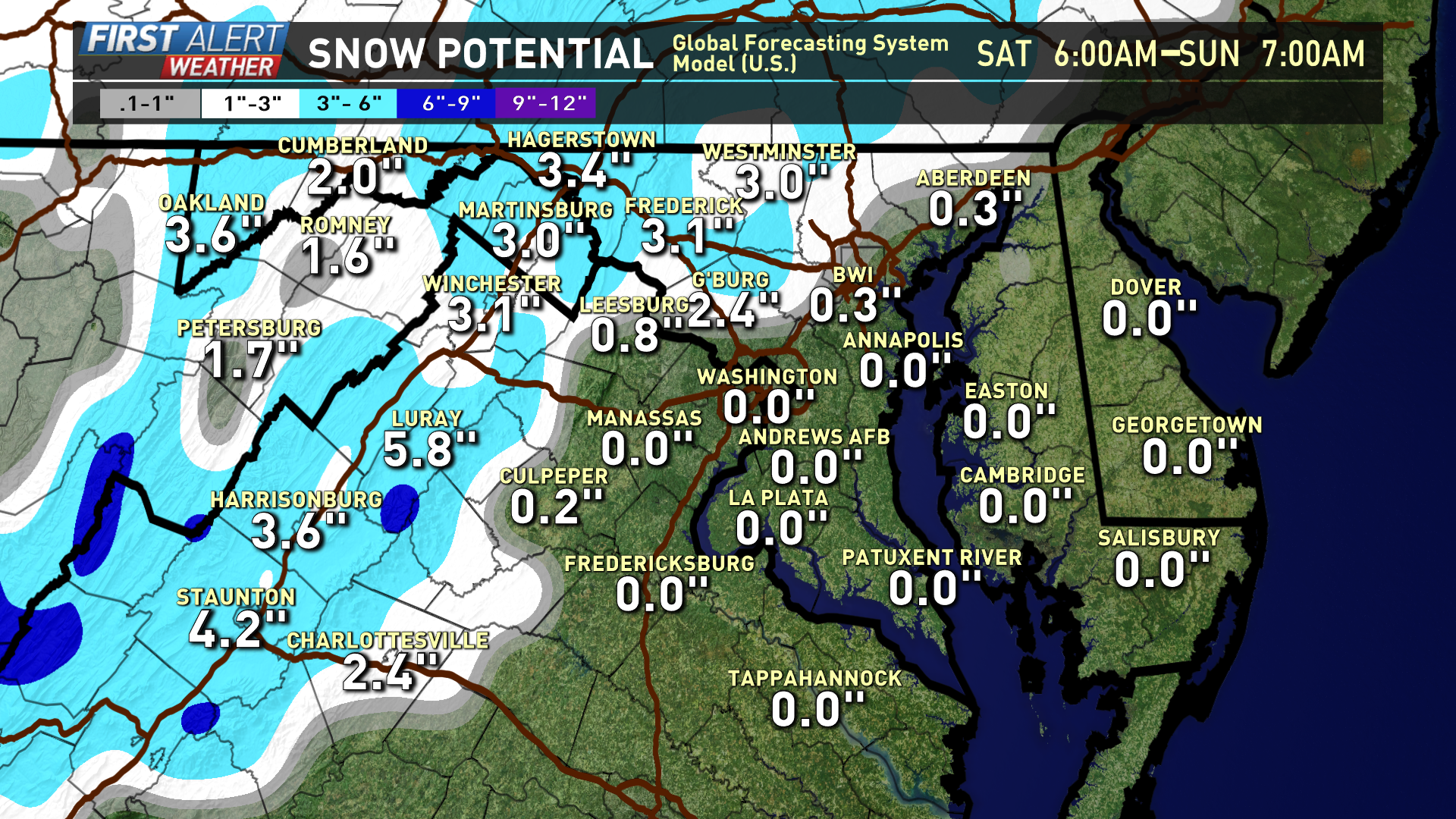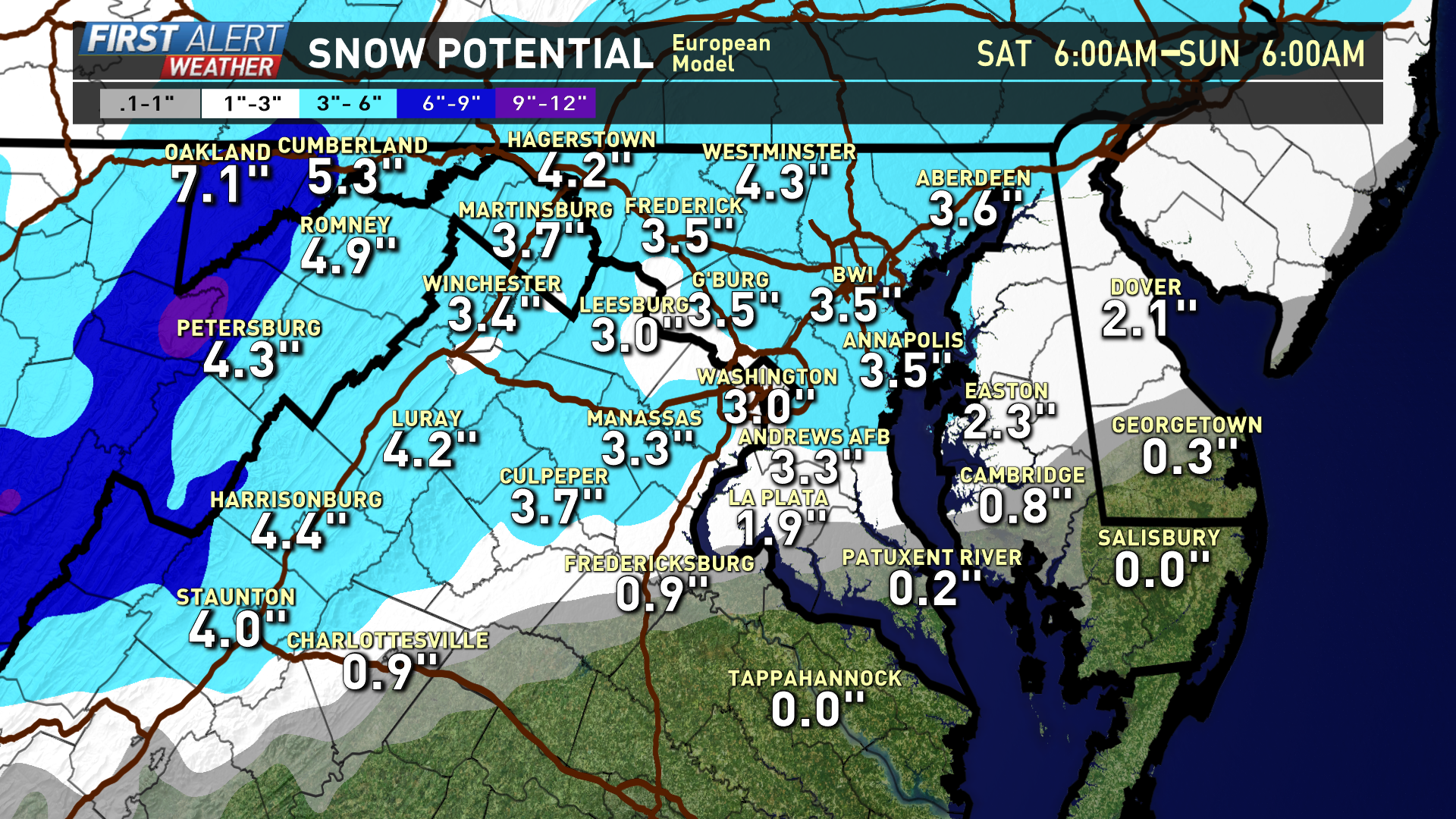 While the European model does show some decent snow in DC, we feel a blend of the RPM and NAM solutions are more likely.