WASHINGTON — Update: Fiona is now a post tropical cyclone. While no longer a hurricane, this remains an intense storm impacting Canada. For updates on Ian, and what's happening in the tropics, click here.
Hurricane season is at its peak and the Atlantic Basin is becoming increasingly active. Currently there is Hurricane Fiona, Tropical Storm Gaston and now Tropical Depression Nine and Tropical Depression Ten. Here is more on the storms and areas of interest we are watching now:
'Fiona':
Fiona has weakened to a post-tropical storm with sustained winds of 105 mph. The storm now takes aim at the Canadian Maritime. 'Fiona' is expected to impact portions of the Atlantic Canada Friday night with significant winds, storm surge and heavy rain.
Waves of 70 to 80 feet are predicted by the National Hurricane Center for the Canadian Maritimes. There is also a chance Fiona could set the record for lowest barometric pressure recorded in parts of Nova Scotia and New Brunswick.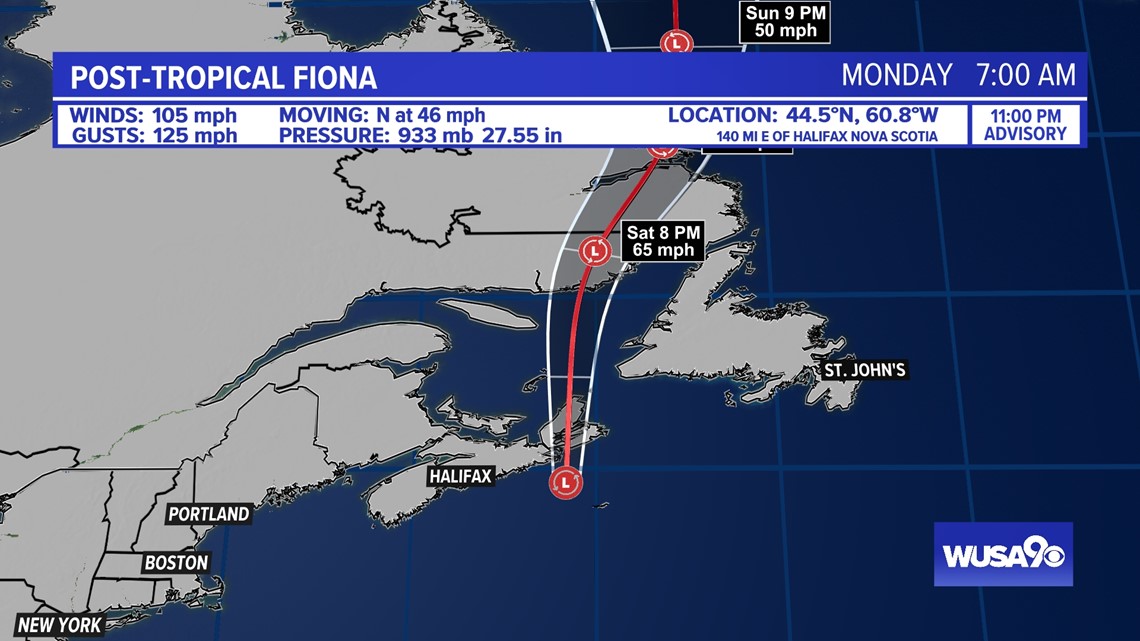 Hurricane and Tropical Storm Warnings have been issued for the area.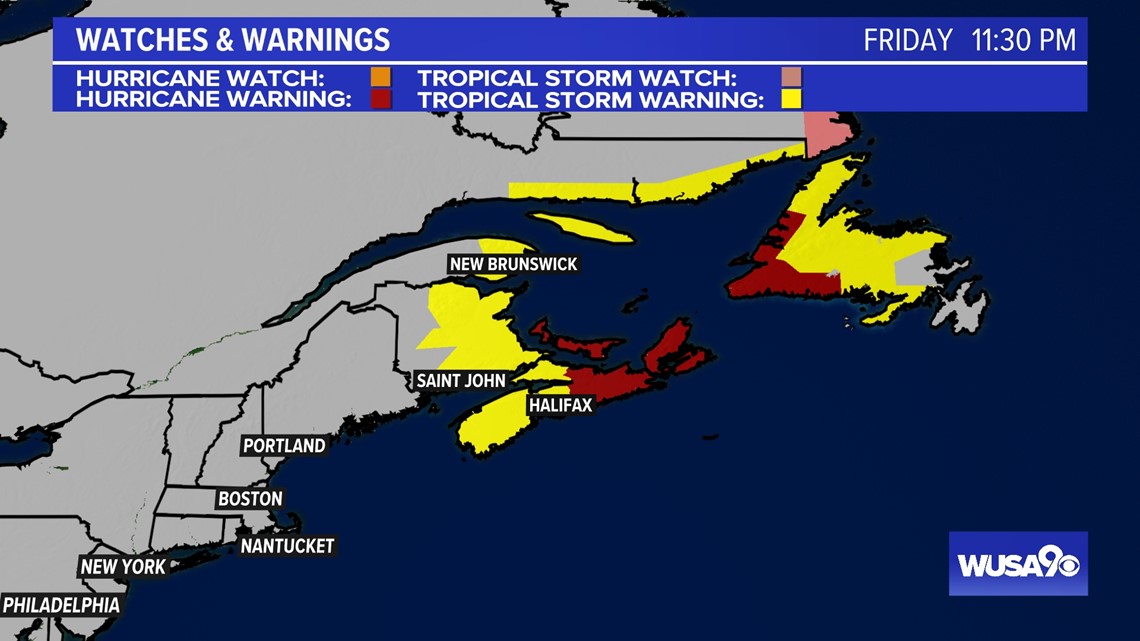 We are also tracking Tropical Storm Ian which formed late Friday night. Ian is forecast to strengthen into a hurricane early Monday morning. This storm is Ian because Hermine formed off the west coast of Africa. Hermine will move north and fizzle out over the next several days.
Our computers models are coming into better agreement of the general track of Ian, but the exact track is still very uncertain. The timing of the storm is also a variable. Some models bring it into SW Florida by Tuesday of next week while others move the storm a little slower.
This forecast will evolve significantly over the next couple of days so be sure to check back frequently for updates. Regardless of exact timing and track, this is looking like a significant hurricane for portions of Cuba and Florida.
The National Hurricane Center brings Ian over western Cuba as a Category 1 hurricane. As we saw with Fiona earlier this week, a Category 1 hurricane can still cause significant devastation.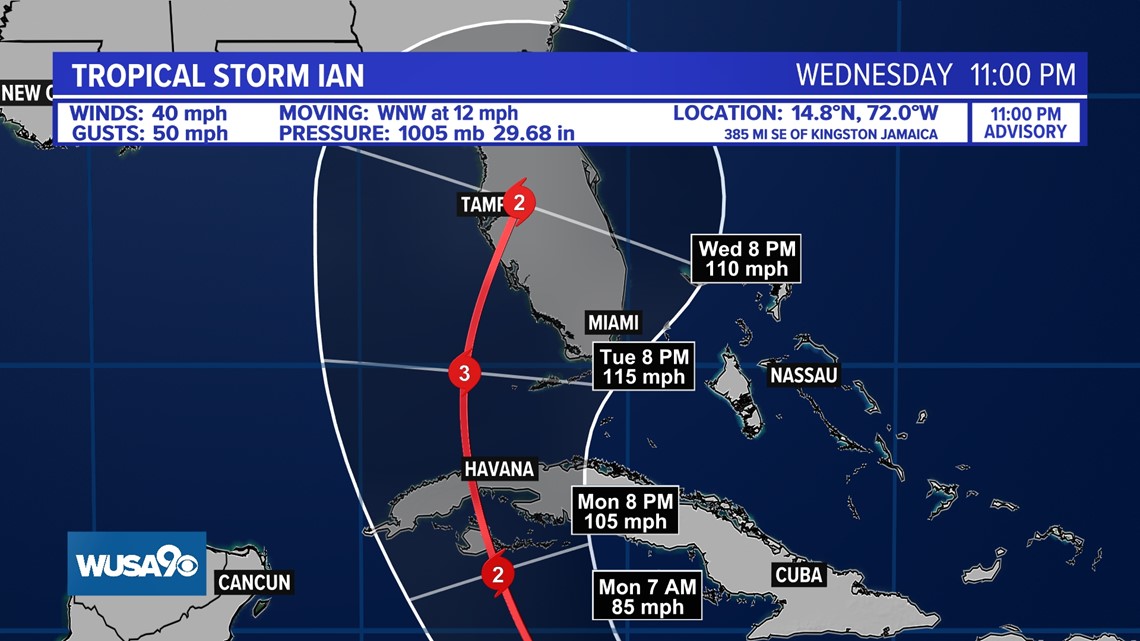 The storm is then forecast to strengthen significantly and rapidly as it approaches SW Florida by the middle part of the week.
Where the storm goes beyond Florida is still up in the air as well, but both the European and the American model are on board for a track up the east coast with varying degrees of intensity.
Here is a general timeline of the storms potential location.
Tuesday: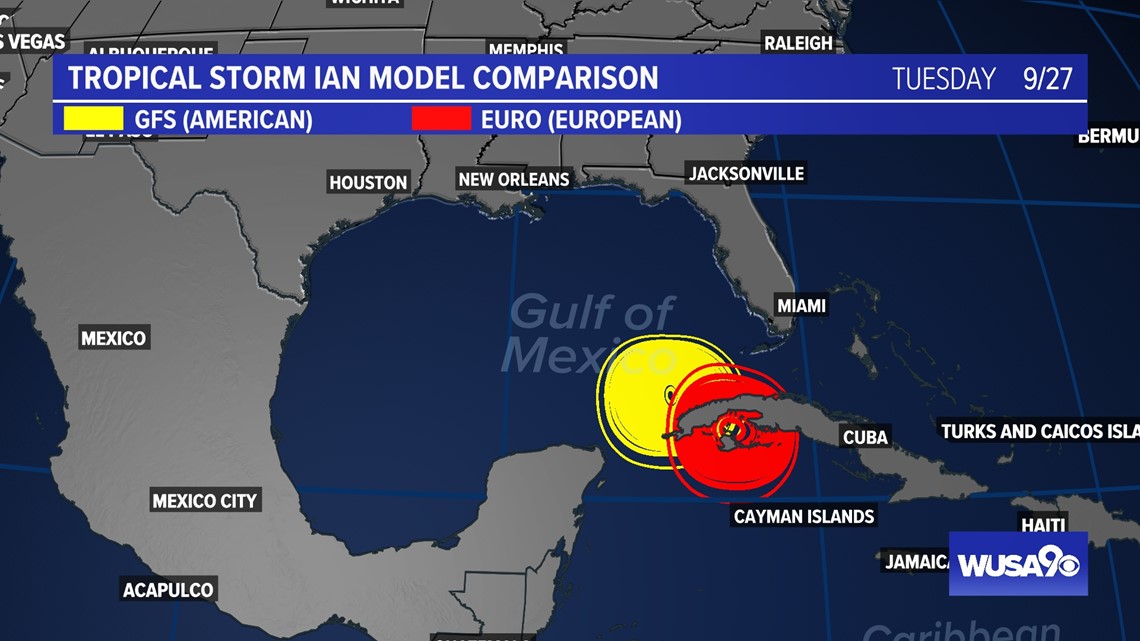 Wednesday: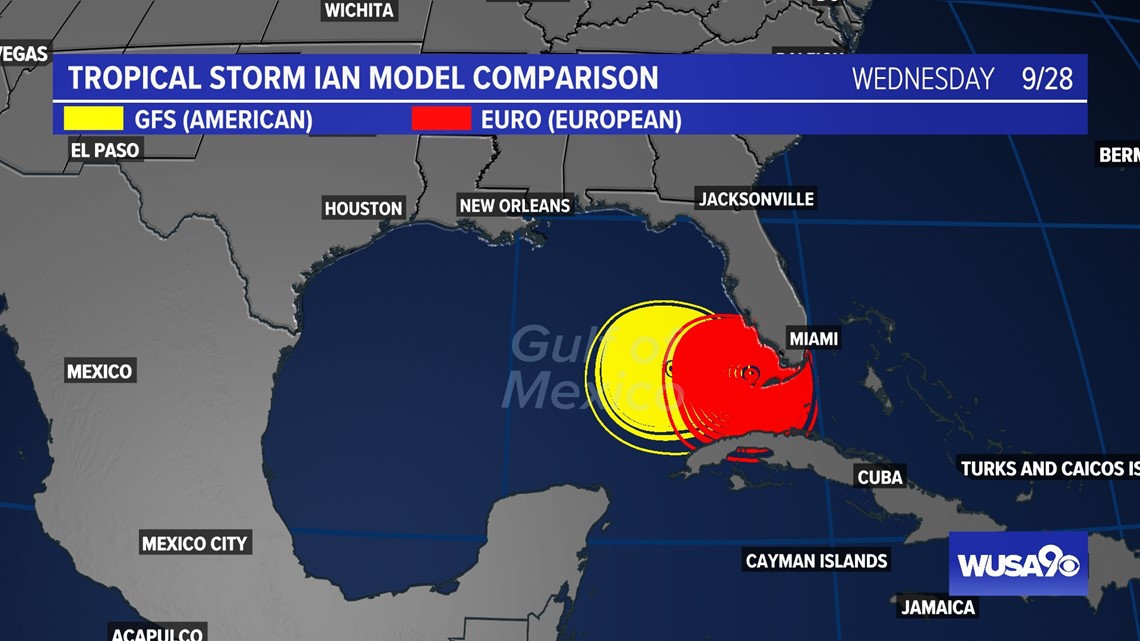 Thursday: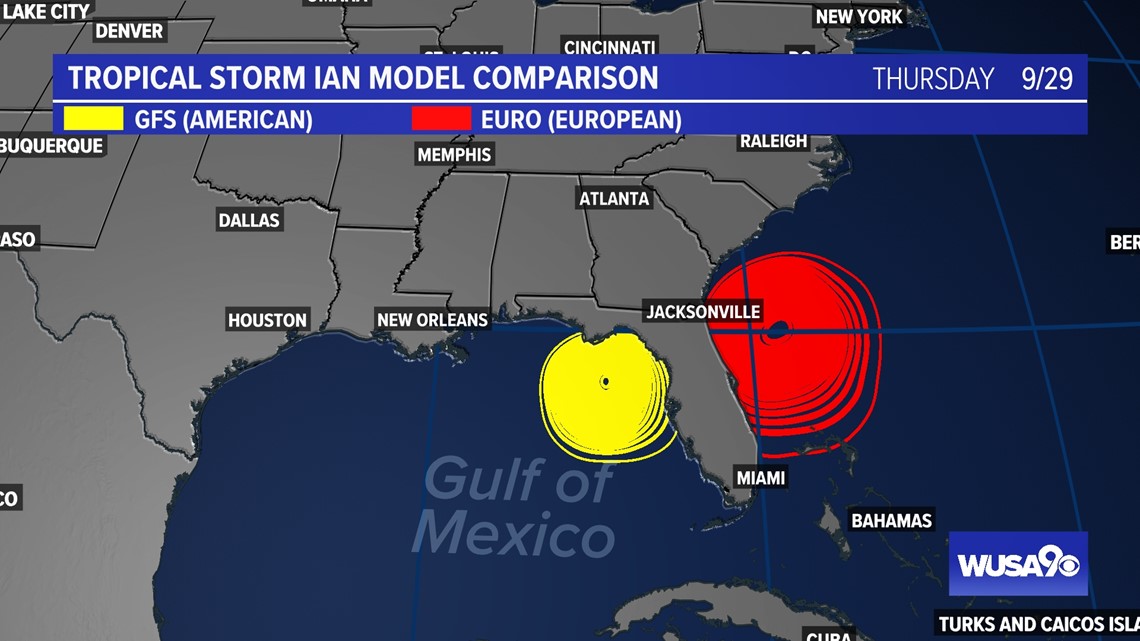 Friday: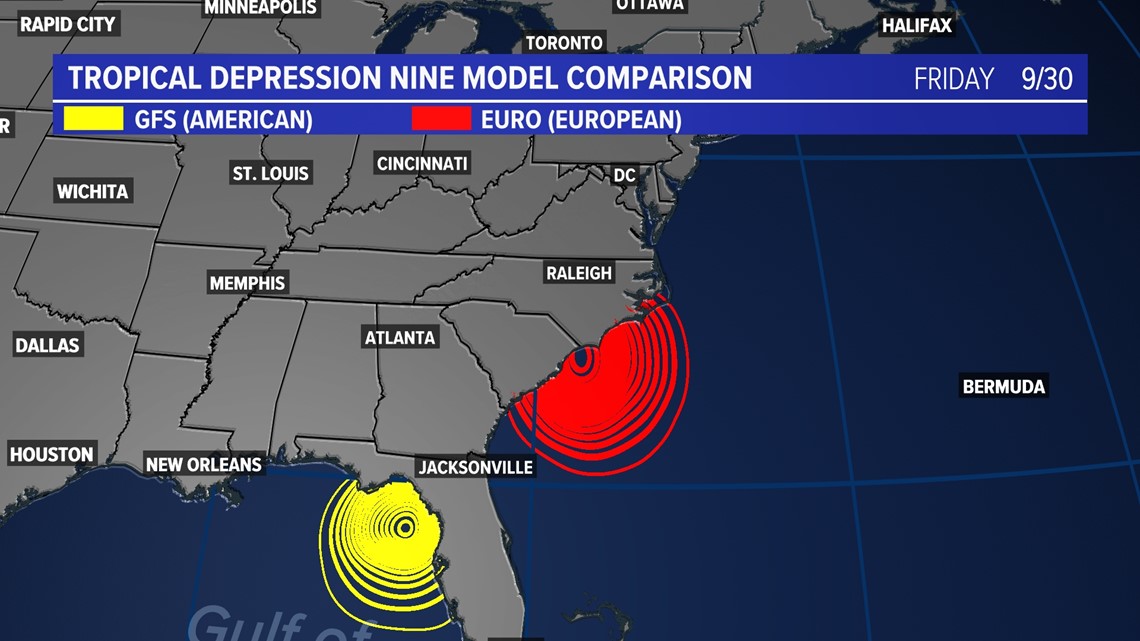 Our spaghetti models have also come into slightly better agreement on a general track, but there is still a lot of variability in terms of where landfall will occur.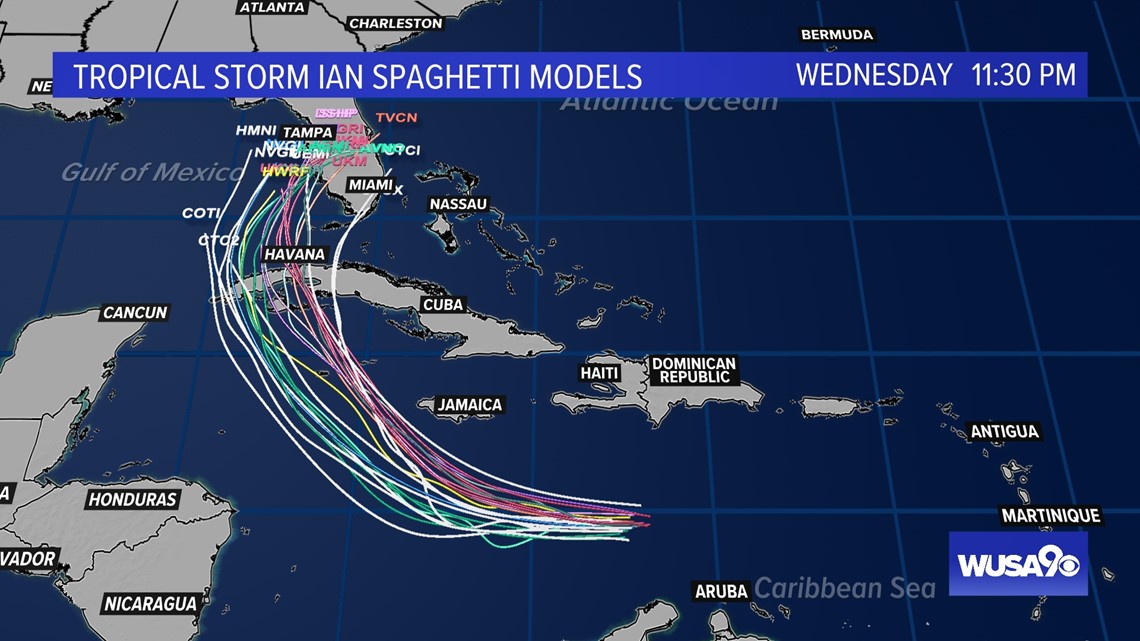 Tropical Storm Gaston: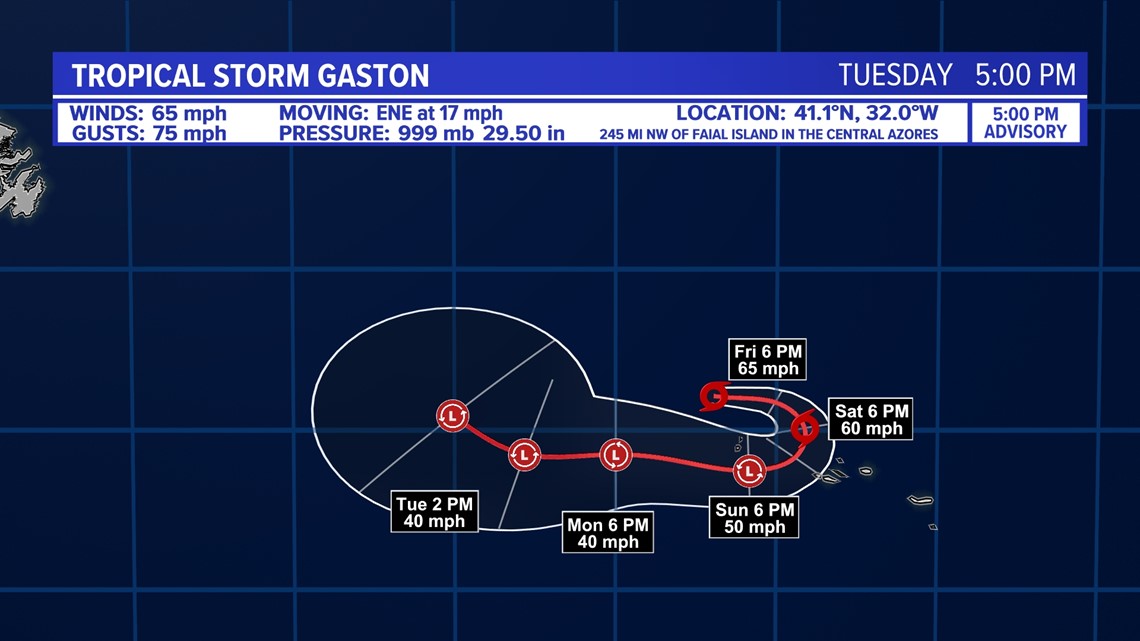 Tropical Storm Gaston is forecast to remain a tropical storm as it progresses through the northern Atlantic. This storm may pose a threat to the Azores Islands.