WASHINGTON – It has been a soggy week in the D.C. area.
Over the last seven days, 3 to 5 inches of rain has fallen in the D.C. area. Some areas, such as Frederick, Maryland, had upwards of 8 inches of rain.
RELATED: Frederick Co. braces for more flooding while massive clean-ups continue
And while you were making your way through the storm, here are some of the craziest things that have happened this week:
Massive, life-threatening flood waters in Brunswick, Md.
Slow-moving severe thunderstorms dropped, in some cases, up to six inches of rain Tuesday evening in Frederick, according to the National Weather Service. Multiple water rescues took place. MORE>>
Cars floating away at a Md. Home Depot parking lot
Mark Mcguire got video of cars washing away at a Home Depot in Frederick, Maryland.
Storm at Dulles International Airport
On Monday, no one could leave Dulles International Airport and everyone was rushed into the underground train tunnel while the storm moved through.
Water rescue
Two people had to be rescued from high water in Frederick, Md.
Storms, damaging winds, hail
Dark clouds from the storm as seen from across the D.C. area. MORE PHOTOS>>
PHOTOS: Damage in Frederick after flooding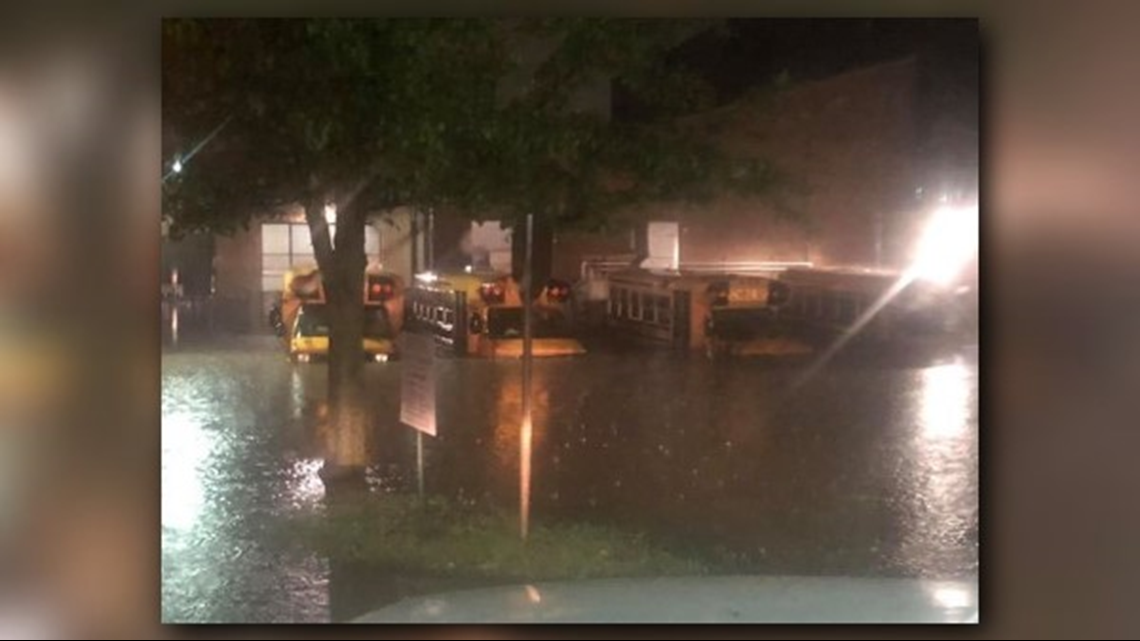 Flooding damage in Knoxville, Md.
Flooding washes out road in Knoxville, Maryland.
Storm time-lapse
Doug in Bunker Hill, West Virginia, share a video of a trampoline blowing away.
Flooded YMCA in Frederick, Md.
The YMCA flooded overnight due to the storm.
Lightning Show
Jennifer P. shared a video of lightning in Bealeton, Va.
Turn Around Don't Drown
As roads continued to flood in the D.C. area, a driver made a U-turn on a flooded street.
Raging Potomac River
The Potomac River is has started to rise and is expected to crest sometime this weekend.
Don't forget to share your photos and videos with us using the hashtag #WUSA9Weather.
Beautiful sunsets seen after Monday's heavy storms