It's a contest we don't want to win, but Washington, D.C. is actually wetter than Seattle, Wash.!
Of course, Seattle is the city many think of when it rains - locals consider it a badge of honor to not carry an umbrella, for example - but when it comes to actual inches of rain falling, DC has them beat.
On average, Seattle measures 37.49 inches of rainfall a year, while D.C. measures 39.74.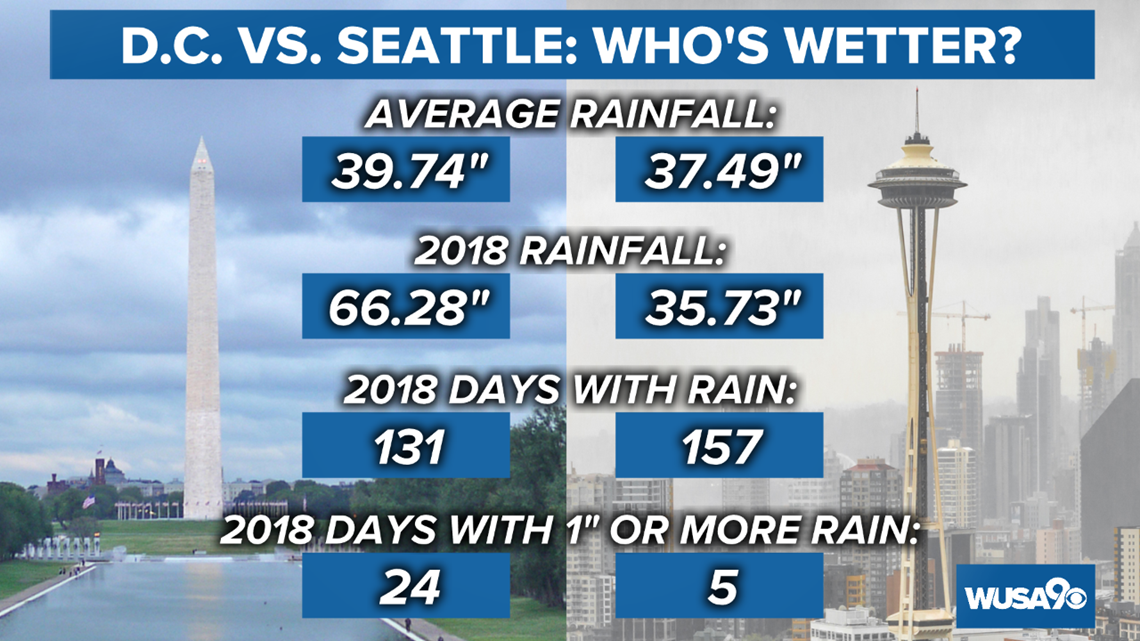 We had a record setting 66.28 inches of rain in 2018, while Seattle had 35.73.
In 2018, Seattle saw 157 days with measurable precipitation (0.01 inches or more), while D.C. saw only 131.
The real difference here was the number of days with at least 1 inch of rain.
Seattle only did that five days in 2018, while D.C. managed that feat on 24 days...almost five times what Seattle saw.
The colder Pacific Ocean and associated atmosphere in the Pacific Northwest just doesn't hold as much moisture as the warmer, sometimes tropical atmosphere that D.C. sees helped by The Gulf Of Mexico and Atlantic Ocean.