The fifth-named storm of the season is even forecast to become the season's first major hurricane, according to the NHC. That is expected to happen over the next few days.
Hurricane hunters investigated the system Tuesday and found organization as the circulation and center of this low become well-defined.
As of 11 p.m. Wednesday, Earl had maximum sustained winds of 100 mph, moving north at 10 mph., according to the National Hurricane Center.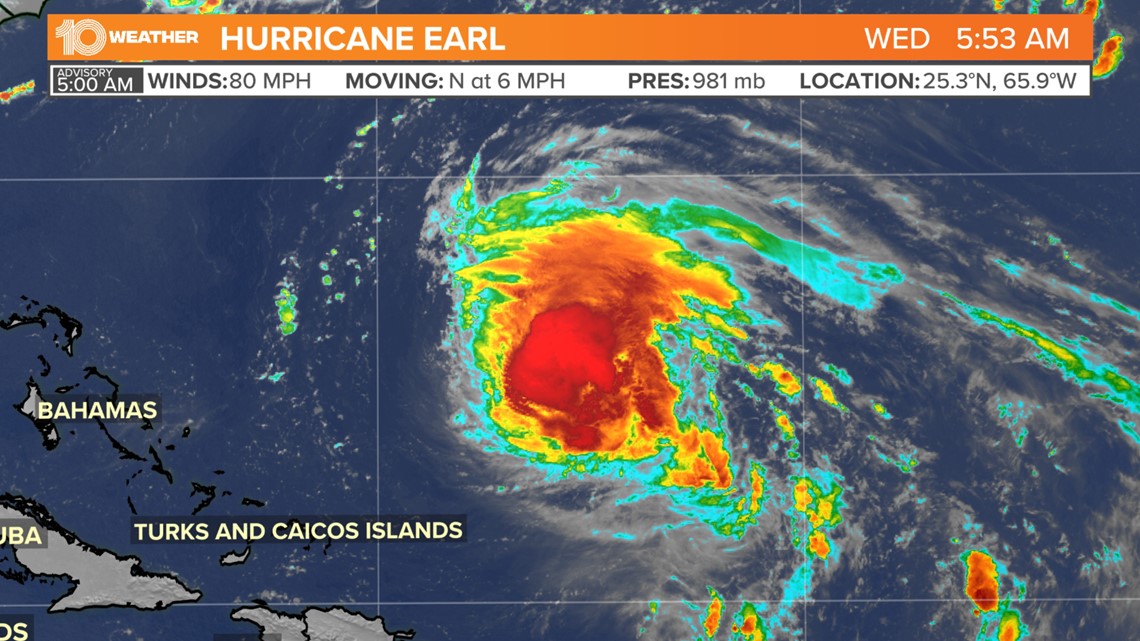 According to the NHC, hurricane hunters found Earl slightly stronger. A tropical storm watch is in effect for Bermuda. The storm could produce tropical-storm-force winds on the island beginning on Thursday.
More strengthening is likely over the next several days. The current forecast from the NHC has Earl strengthening to the first major hurricane (category 3 storm or stronger) of the season by Friday.
The good news is that Earl will be no threat to the United States including Florida.
Elsewhere in the Atlantic, the first hurricane of the season, Danielle, has weakened some, but continues to maintain hurricane strength as it moves to the north.
While we don't have a storm to worry about right now in Florida, it's always a good idea to make sure you're up-to-date with your hurricane plan and are prepared. 10 Tampa Bay is your Hurricane Headquarters, and you can get all the information you need about hurricane season here.