Partly to mostly cloudy tonight and a bit colder with lows in the upper 20s to upper 30s. Partly to mostly cloudy and chilly Friday but dry. Your date night plans are safe.
The track of the coastal low has shifted west so light snow will now fall well west of I 95 but still east of I 81. The critical time is from 4 AM to 4 PM Saturday. With surface temps above freezing during the event and with road temps in the 40s there will be little to no accumulation. This will be a nice, conversational snow but will not hamper your travel plans.
Areas west of the Divide such as Deep Creek and Timberline will pick up several inches by Sunday morning with mainly upslope and lake effect snows. Great news for the ski resorts.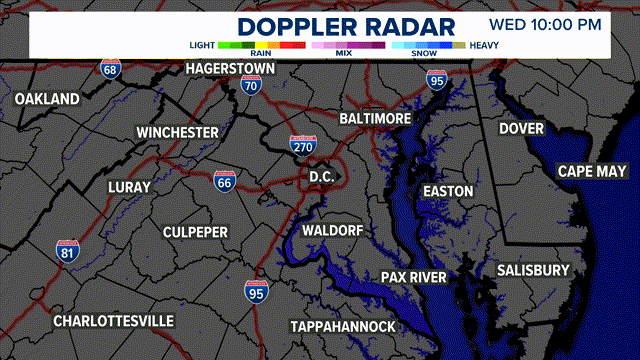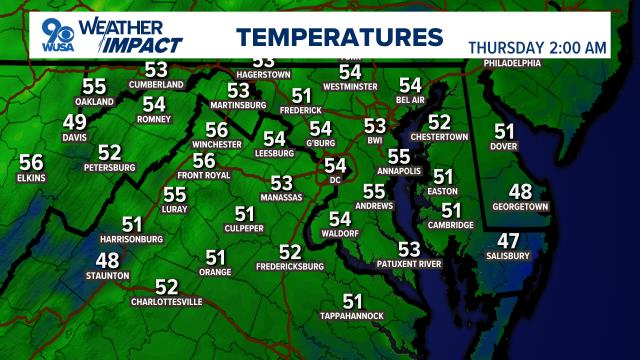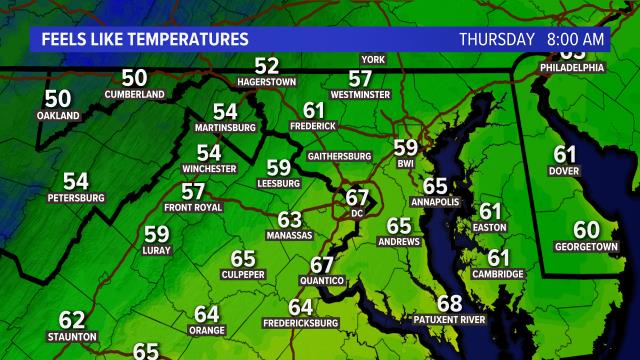 TONIGHT:
Partly to Mostly Cloudy
& Colder
LOWS: 28 - 38
WINDS: SW/NW - 10
FRIDAY:
AM Partly Cloudy & Cold, Mostly Cloudy S & E,
PM Mostly Cloudy Everywhere
HIGHS: 40 - 45
WINDS: Light

FRIDAY NIGHT:
Cloudy & Cold with
Light Snow before Dawn
LOWS: 22 - 34
WINDS: NNE - 10
SATURDAY:
Cloudy & Cold with
Light Snow, <1"
HIGHS: 37 - 42
WINDS: NE - 10
%INLINE%