WASHINGTON — A rainy and raw Saturday ahead. Rain arrives by mid-day in DC, and the rain will continue the rest of the day. There are Winter Weather Advisories in the highest elevations where some freezing rain starts the event.

In DC, Saturday afternoon looks like a washout with rain. We'll see on and off rain Saturday night. There will be a few showers Sunday morning, but that ends by afternoon and highs top out in the 60s with winds getting quite gusty later Sunday into Sunday night. Winds will gust over 35 mph in the Metro and up to 60 mph in the mountains.
App users click here to view the Futurecast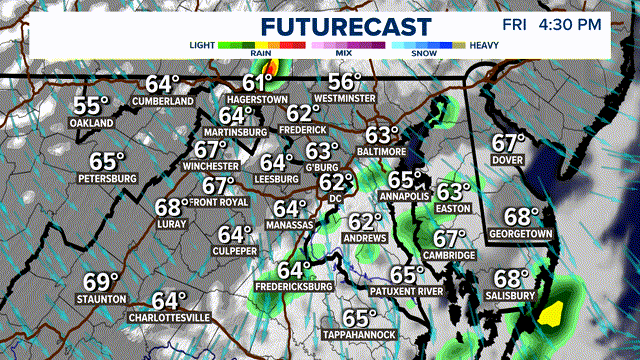 DC WEATHER FORECAST
QUICK FORECAST:
Saturday: Cloudy and cold with rain developing for the PM. High: 43.
Saturday night: Cloudy and cold with periods of rain, locally heavy. Low: 42.
Sunday: Morning showers, some pm sun and much warmer. High: 64.
FORECAST DISCUSSION:
The weekend starts cloudy and cold. Temperatures will take a wild swing this weekend, from 40s Saturday to 60s on Sunday. Saturday looks gray and gloomy with rain. A cold rain develops early Saturday afternoon and continues into the night. There is a small risk of flooding with this weekend's rain combined with melting snow. On average 1" of rain is possible over the weekend.
Warmer air will be noticeable Sunday with highs climbing to the 60s. The showers Sunday morning will clear by the afternoon. Winds will become quite gusty Sunday afternoon into Sunday night. The National Weather Service has issued a HIGH WIND WATCH for parts of the area from Sunday afternoon into Monday morning for winds that could gust between 50 mph and 60 mph.

App users click here to see the Wind Alerts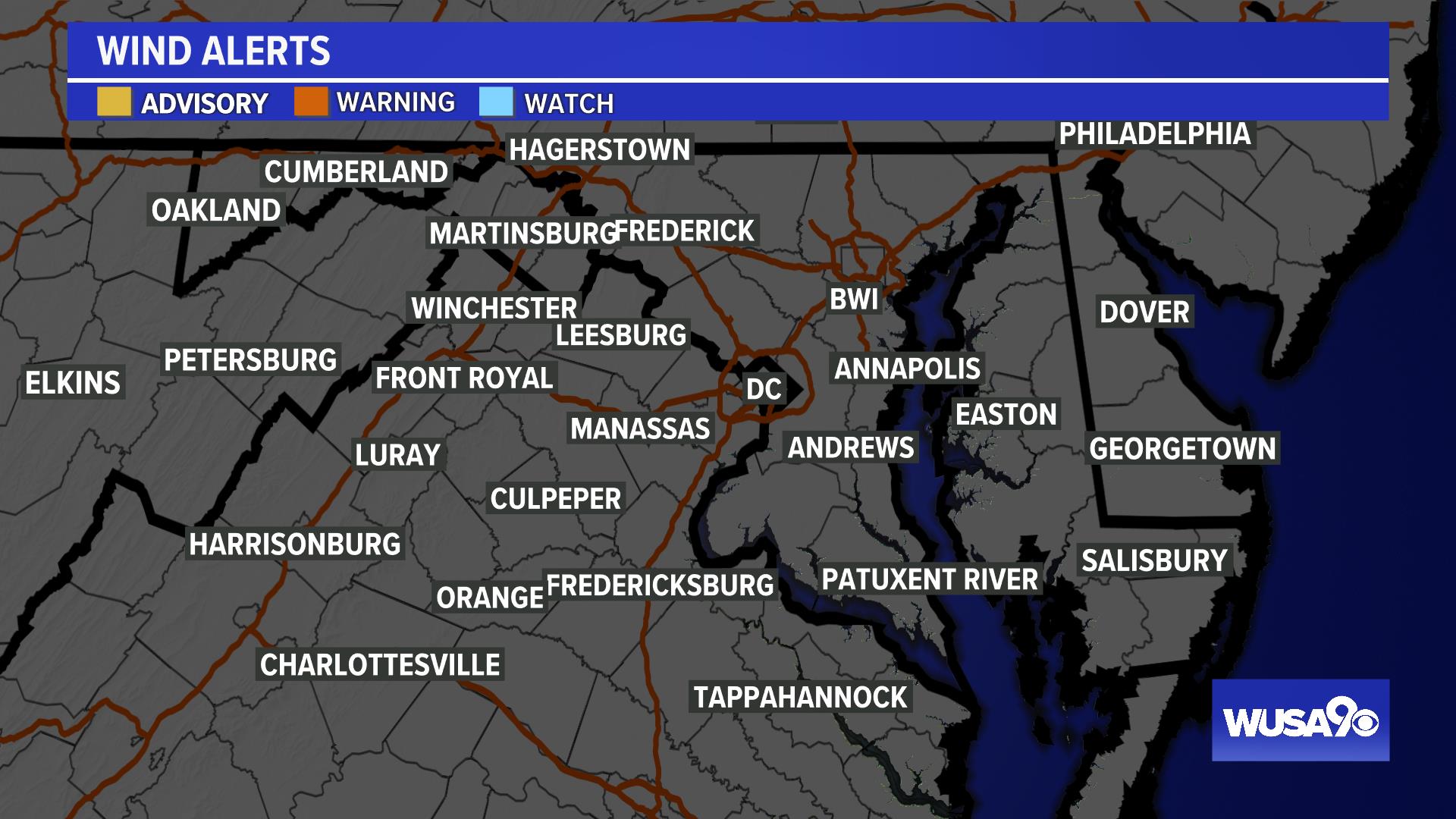 DETAILED FORECAST:
Saturday: Cloudy and cold with afternoon rain. Highs: 38 - 44. Winds: NE to SE 5 - 10.
Saturday night: Cloudy and cold with periods of rain. The rain will be moderate to heavy at times. Lows: 36 - 42. Winds: SE to S 5 - 10.
Sunday: Clouds in the AM with rain and showers in the morning, ending by afternoon, becoming partly sunny. Highs: 62 - 68. Warmer and turning windy. Winds: S/W 15 - 25, Gusts 30+ mph.
EXTENDED FORECAST:
Next week starts off dry and colder with highs in the 40s Monday and Tuesday.
Monday: A mix of sun and clouds, windy and cold. Highs: mid 40s
Tuesday: Mostly sunny and chilly. Highs: Mid 40s
Wednesday: Mostly sunny and colder. Highs: Low 40s.
App users click here for radar.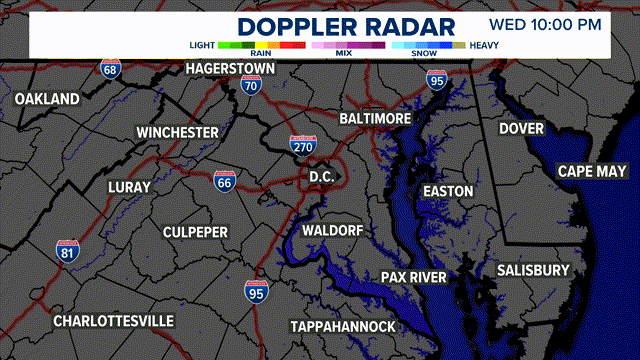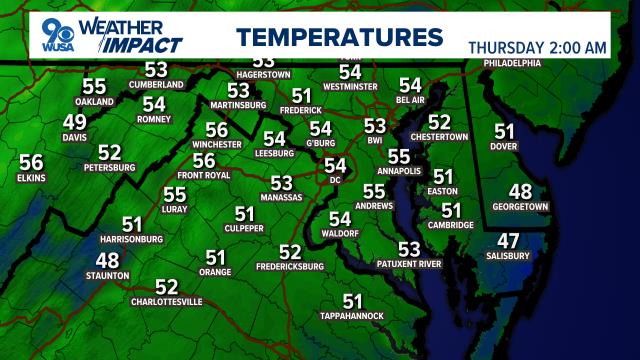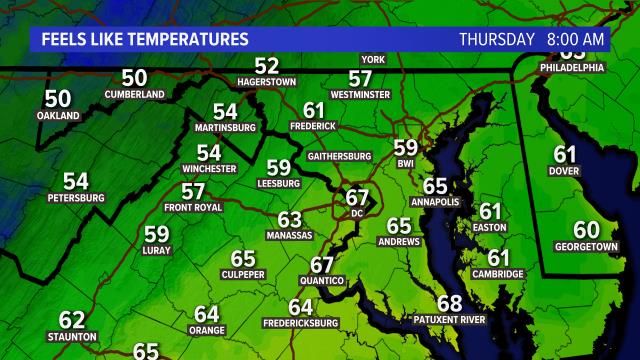 RECAP: DC's Top Weather Events of 2018

Twitter Feeds:
Topper Shutt: @TenaciousTopper
Melissa Nord: @MelissaNordWx
Howard Bernstein: @hbwx
Miri Marshall: @MiriWeather