WASHINGTON —
February is here and it's not going to bring much relief from the cold. The good news is the Climate Prediction Center, part of NOAA, does have the entire DMV outlooked for warmer-than-average temperatures for the month ahead.

January was a particularly cold month for the D.C. region. It bought multiple cold spells and just over 12 inches of snow at Reagan National Airport. It was our coldest January since 2014, according to the National Weather Service (NWS).

For February, we should expect slightly warmer than average temperatures. The average --- or 30-year normal high temperature -- for the first day of February is 46 degrees. By the 28th day of the month, the average high is a slightly warmer 52 degrees.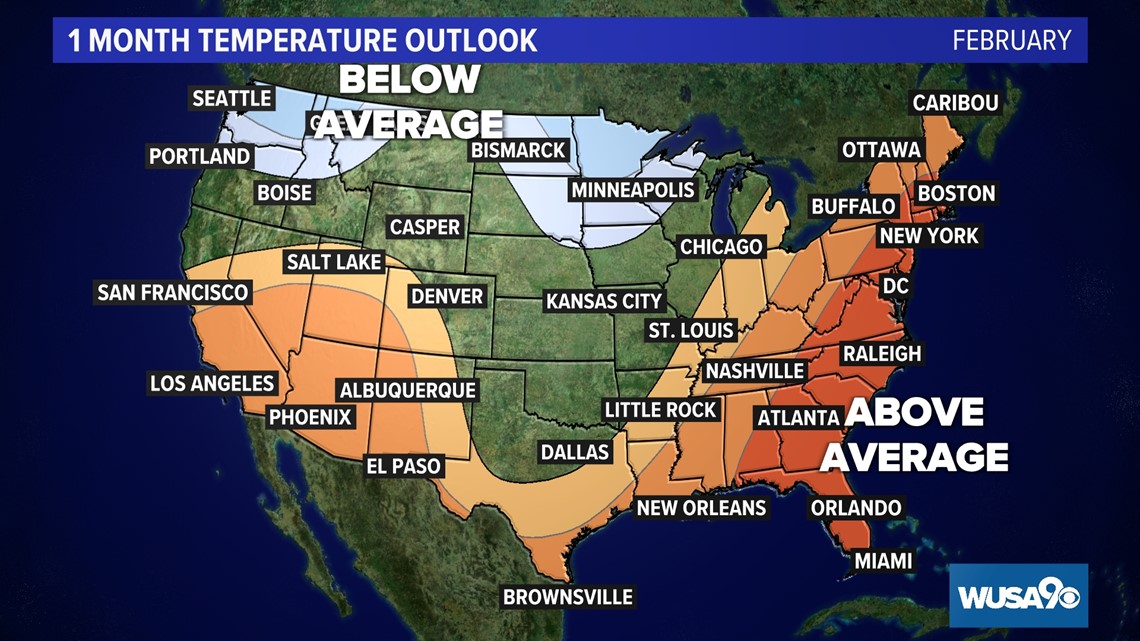 Despite a forecast of warmer-than-average temperatures, there will always be cold spells. In fact, one is forecast for the first weekend of the month, followed by another warm-up as we head toward the second week of February.
While a snowy pattern in January doesn't portend a snowy February, it is important to remember that February is usually the snowiest month of the year.

Our precipitation outlook for February is "equal chances" of above or below normal, which usually means we will be closer to the average amount of precipitation. We average about 2.62 inches of liquid, with average snow at 5 inches.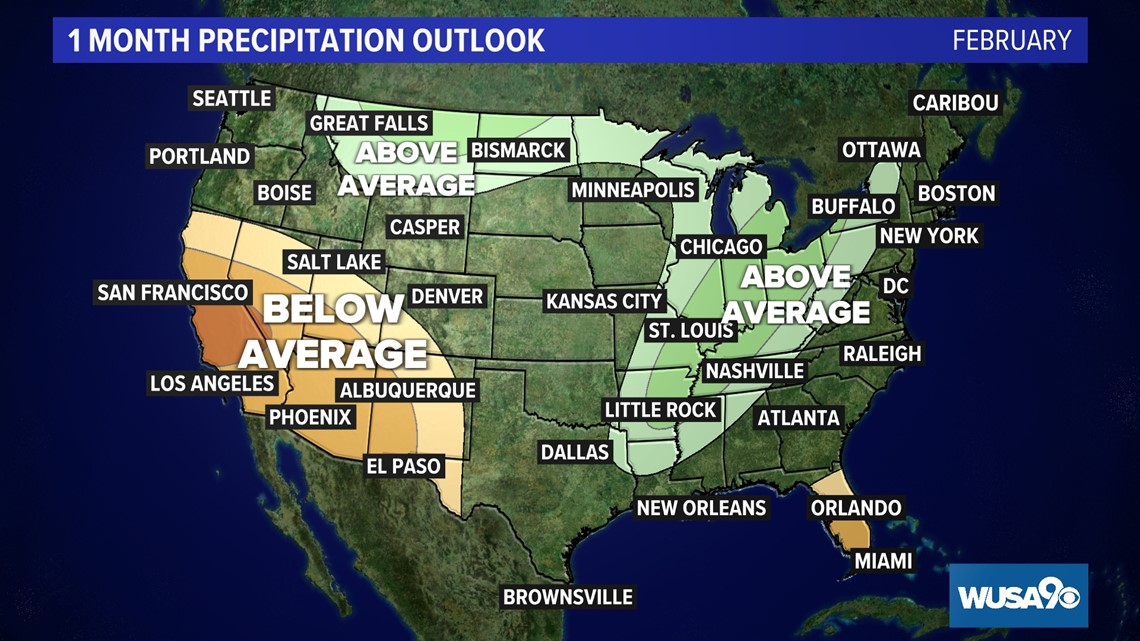 Looking back at the last couple of Februarys, we haven't seen a lot of snow. In 2021 we registered 2.8 inches and we clocked just a trace of snow in 2020. You'll have to go back to the year 2015 for the last big snow, where we logged just under 10 inches that month, 4.7 inches of which fell in a two-day weather system on the 16th and 17th of that year.

As always, it's good to remember that we can wide swings in our weather in the month ahead. We've seen temperatures in the 80s in a few past Februarys and it's been as cold as -15 degrees, way back in 1899.

Tired of winter weather? The good news is we're less than a month away from meteorological spring, which begins March 1.
Stay with us as we track our daily changes.