WASHINGTON — El Niño Southern Oscillation has two phases: the warm phase, El Niño, and the cold phase, La Niña. All signs have been pointing to a developing El Niño with warming sea-surface temperatures in the Pacific Ocean, and the Climate Prediction Center officially announce El Niño has arrived.
El Niño typically occurs every 2 - 7 years.
This pattern typically results in drier and warmer than normal conditions across the Northern Plains and Midwest with wetter and cooler conditions across the southern part of the country. For the DMV, this should mean relatively normal conditions, if not a bit drier than normal.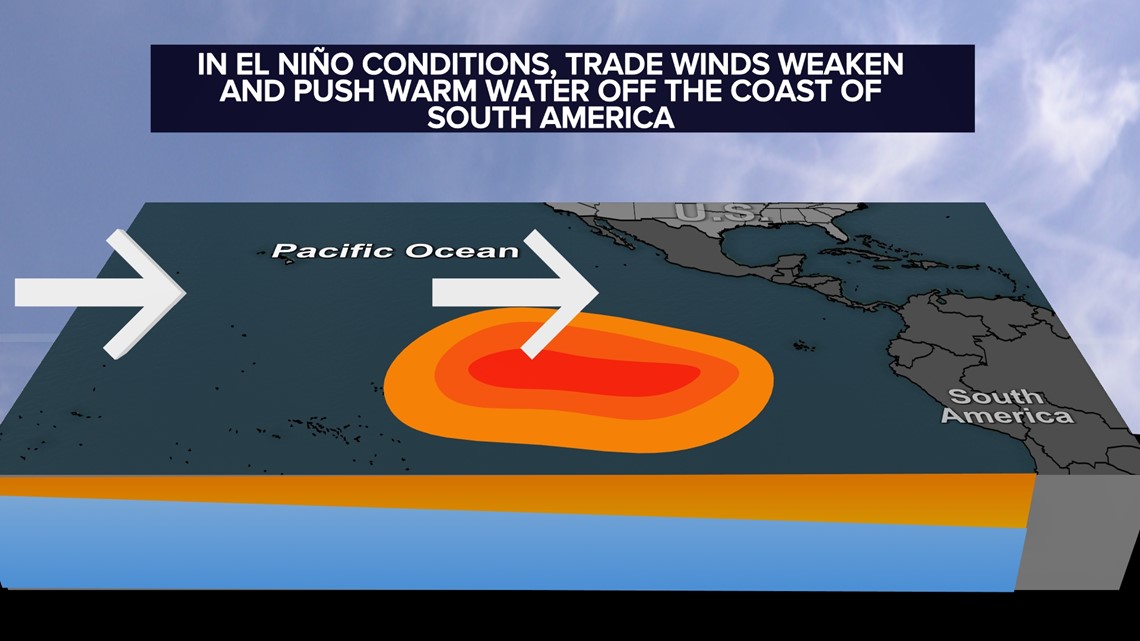 The effects of El Niño across the United States are typically weak during the summer months and more pronounced starting in the late fall and winter.
The Climate Prediction Center is forecasting that by winter, there will be an 84% chance of a greater than moderate strength El Niño.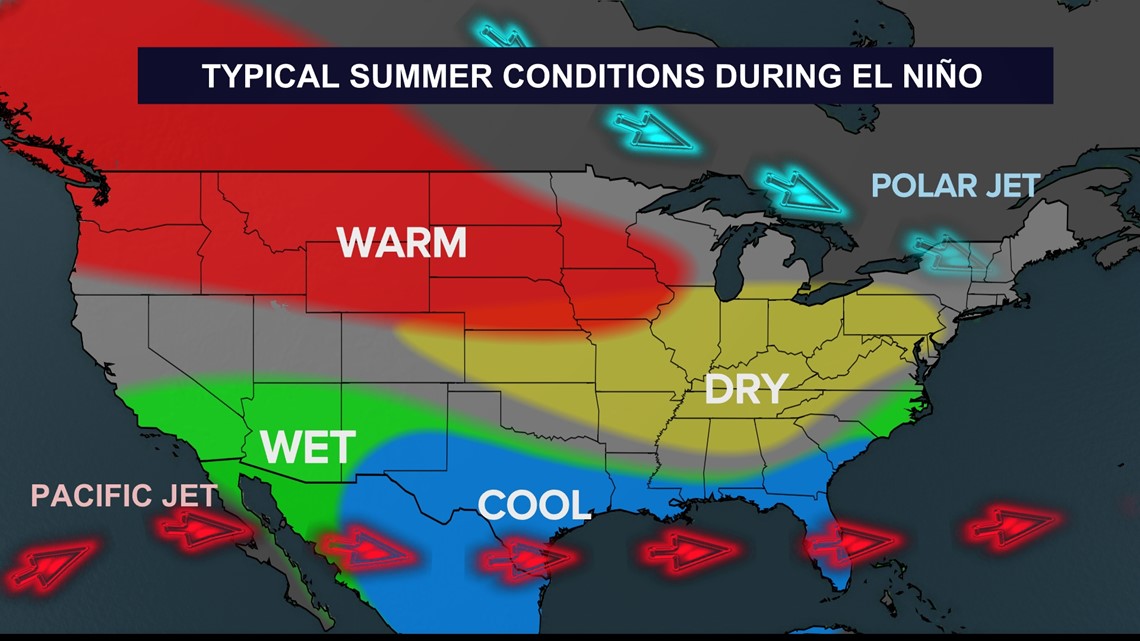 A moderate to strong El Niño during the fall and winter would mean wetter than average conditions from southern California to along the Gulf Coast and drier-than-average conditions in the Pacific NW and Ohio River Valley. This would not be good for snow lovers!
As far as the impact on hurricane season goes, this set up typically brings more wind shear to the Atlantic which makes it more difficult for hurricanes to form. Because of this, the National Hurricane Center has forecasted a below average to near-normal hurricane season.