WASHINGTON — Meteorological summer started Monday, June 1, just days before our first forecast 90° of the year.

The D.C. area hasn't seen true summer heat and humidity since last autumn. That's 243 days, as of Monday, of no 90-degree temperatures.

This will change as the warmest air of the season surges into the DMV. A warm front is forecast to move through the region sometime on Tuesday, ushering in the hotter and more humid weather.

High temperatures will range from 90 to 95 degrees on Wednesday behind Tuesday's warm front.

With muggy air in place, as indicated by 65 degrees or higher dew point temperatures, the heat index may be as hot as 97 degrees.
If you have outdoor work or plans, it's remembering to practice good heat safety.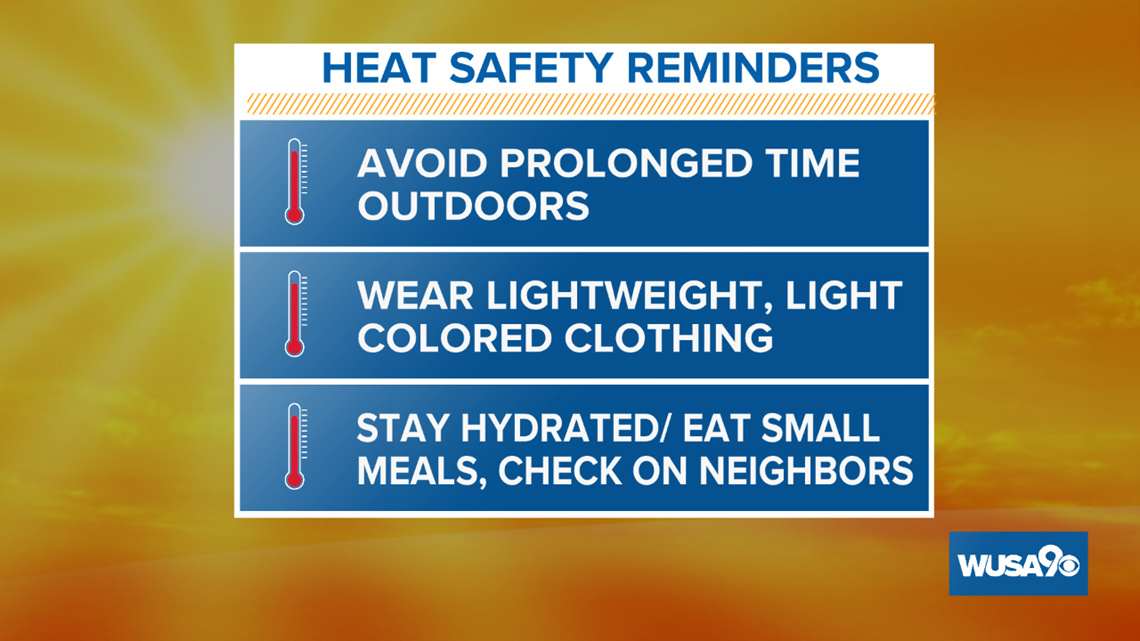 Remember to stay hydrated, avoid strenuous activity, remain in the shade if possible and take frequent breaks if you do have to work in outdoor spaces.

Other great tips: wear loose, light-colored clothing, check on your neighbors, and never leave pets or children in vehicles for any period of time.
Our first 90° of the year is a little behind schedule, as our average first 90 degree-day of the year is on or about May 18th.
The last time the first 90° day of the year was this late was back in 2016, when the 90° occurred on June 11th. That summer turned out to be one of the hottest on record for D.C.
Our warm and sticky air is forecast to last through the rest of the workweek and into Saturday. A cold front will bring a comfortable and cool change to the region by Sunday