Memorial Day will not be as wet as Sunday. Expect a partly sunny sky and isolated afternoon-evening showers and t-storms, mostly south of DC, with highs around 80°.
To date, we are up to the 8th wettest May on record in D.C. We could add to that number as we track a few more showers & T-storms Tuesday and Wednesday.
Subtropical Storm Alberto is in the Gulf of Mexico and will make landfall in the next 24 hours. It will bring the threat for heavy rain from Alabama to Florida. Tropical storm warnings are in effect. Rain is Alberto's main threat, which could lead to a significant risk of inland flooding.
BLOG: ALBERTO HEADS TO GULF COAST, SIGNIFICANT FLOOD RISK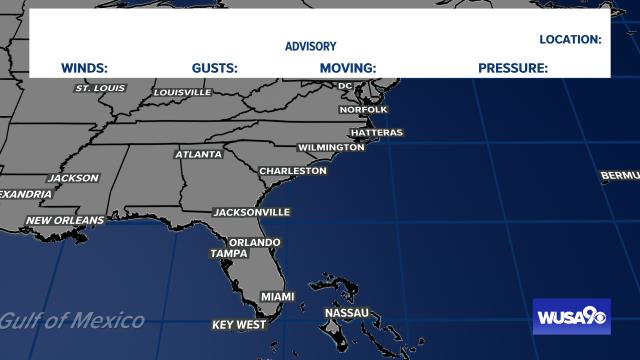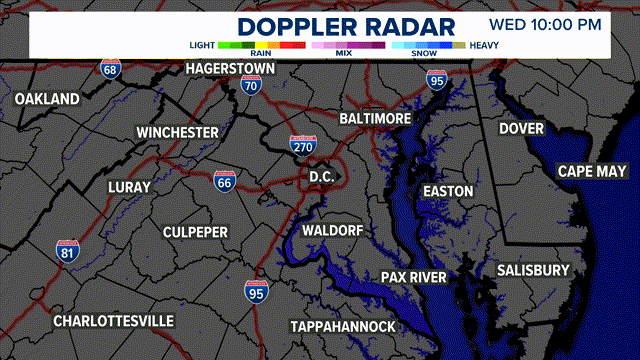 MEMORIAL DAY:
Partly Cloudy & Comfortable
with Isolated T-storms,Mostly South of DC
HIGHS: Around 80
WINDS: S 5
TONIGHT:
Mostly cloudy
LOWS: 60s
WINDS: SE - 5
TUESDAY:
Partly Cloudy & Very Warm
Isolated PM Storms
HIGHS: 84 - 88
WINDS: SE 5 - 10