WASHINGTON — July's average rainfall fell in less than two hours Monday morning. We received nearly 10 percent of our yearly average precipitation in less than two hours. It is not possible for a winter atmosphere to hold the amount of moisture that today's atmosphere held, but for perspective sake, our morning rainfall would have been three and half feet of snow.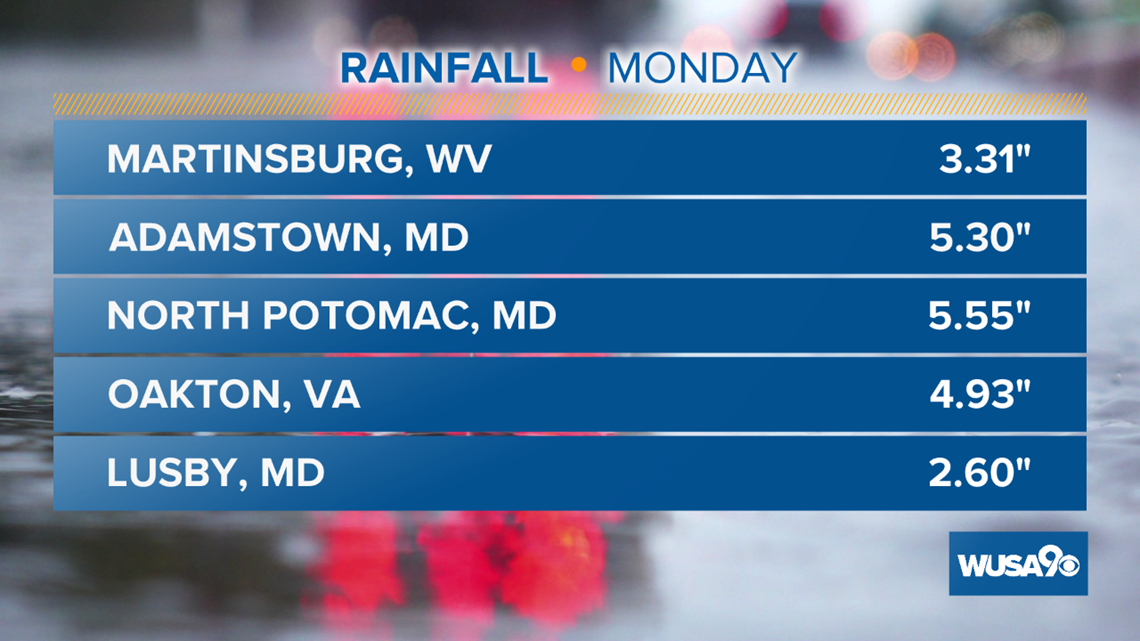 Last May, Ellicott City received six to nine inches of rain over a six hour period. And in some ways, our Monday deluge was just as impressive. Ellicott City's topography makes flooding more frequent and dangerous.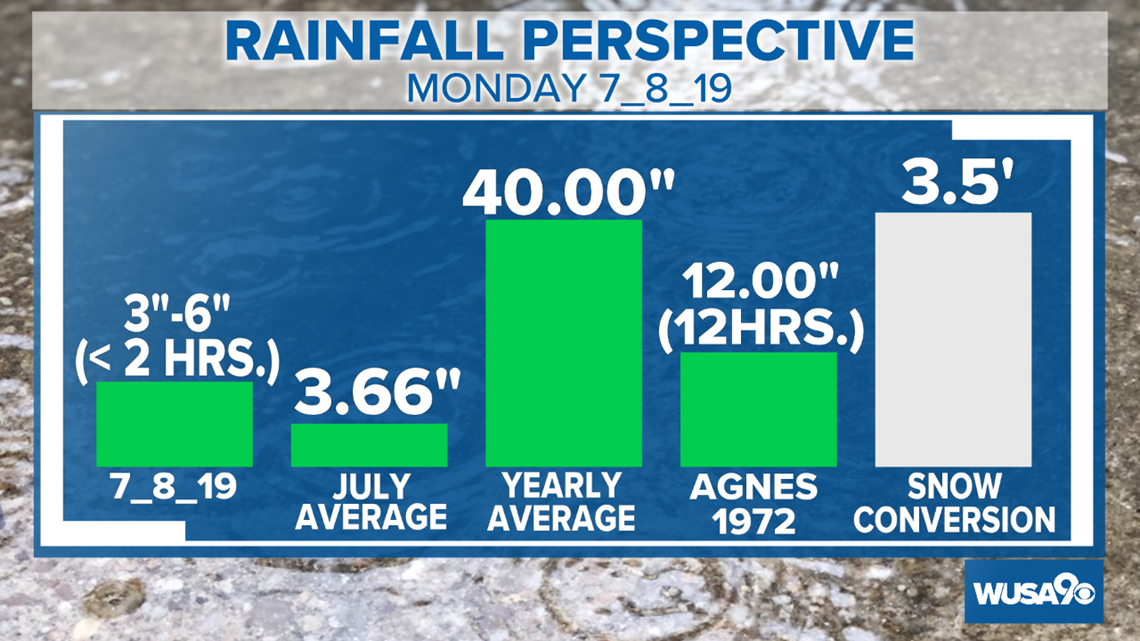 Here is a closer look at some specific rainfall totals. The heaviest axis of rain moved southeast along the Potomac River early Monday morning reaching Southern Maryland by late Monday morning.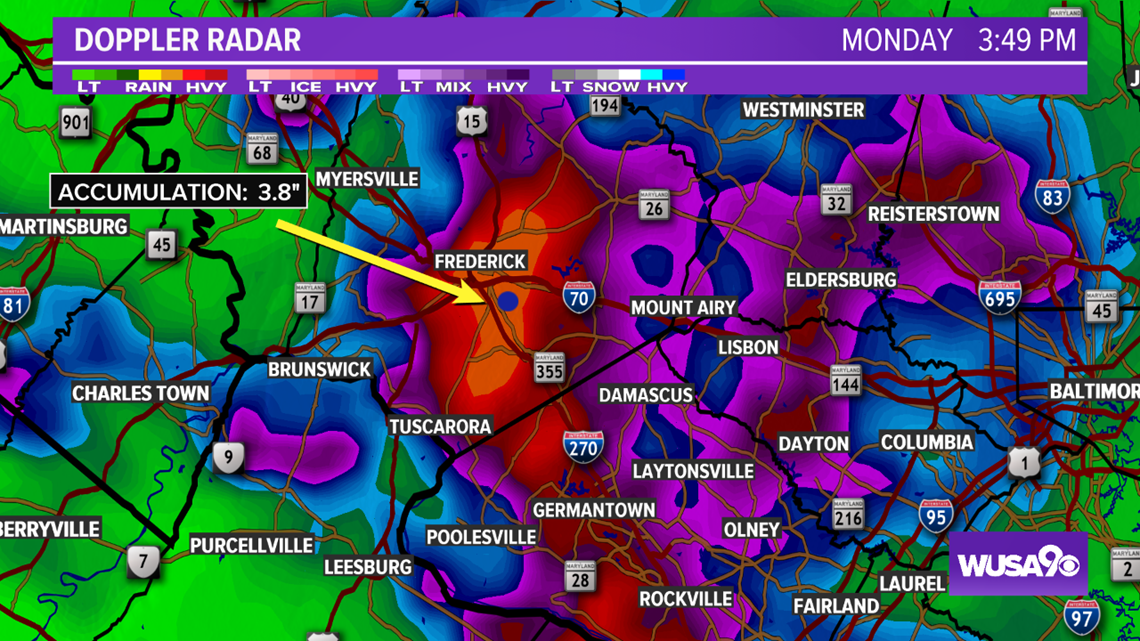 Rainfall amounts from Frederick to Potomac and McLean were in the four to six inch range.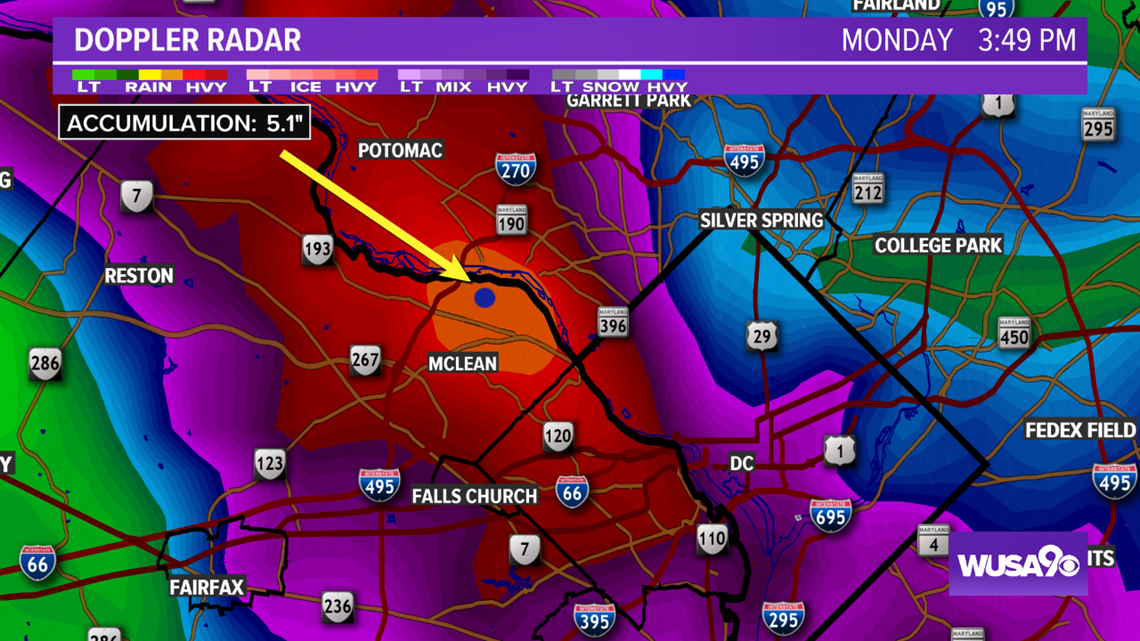 Even Southern Maryland received two to four inches plus between 11 a.m. and noon Monday.