FORT WASHINGTON, Md. — Grab a pair of socks and get ready to bounce, a giant inflatable party is heading to the District.
Editor's Note: The above video aired on May 10, 2019.
From May 20 through June 11, The "World's Largest Bounce House" is set to inflate in Washington, D.C. at the Rosecroft Raceway.
The District is one of many stops on The Big Bounce America 2023 tour, aka the biggest touring inflatable event in the world which features four huge inflatable attractions.
Tickets starting at $22 per person for up to three hours of continuous play can be purchased online.
Whether you are a child or you're just channeling your inner one, there are set times that can be reserved to play depending on your age.
"We need more fun in the world! After the times we've just gone through, we invite you to kick those shoes off and let loose for a while. We have the perfect event to allow kids and adults alike to get out of the house and enjoy an outdoor event like they've never experienced. Complementing the biggest bounce house in the world, Sport Slam, The Giant, and airSPACE make The Big Bounce America an event not to miss… this is going to be one immersive bouncing festival for all ages," said Chief Operating Officer of The Big Bounce America Sophia Wilson.
Check out more details about the attractions below:
'World's Largest Bounce House':
This bounce house stands at 32 feet tall and covers over 16,000 square feet.
Inside, you can find giant slides, ball pits, climbing towers, basketball hoops, characters, and more.
At the center is a custom-built stage where DJ's are invited to play.
While the company calls it the world's largest bounce house, on Thursday the company told WUSA9 that its still working to get certified by Guinness World Records as the biggest. Right now, the current title holder is a company in Dubai.
"We are working on getting the castle recertified by Guinness as we recently expanded its size and beat out the current title holder in Dubai, whose bounce house is only 13,584 square feet," a spokesperson told WUSA9. "Big Bounce America's World's Largest Bounce House currently spans over 16,000 square feet but isn't the official record holder yet, according to Guinness."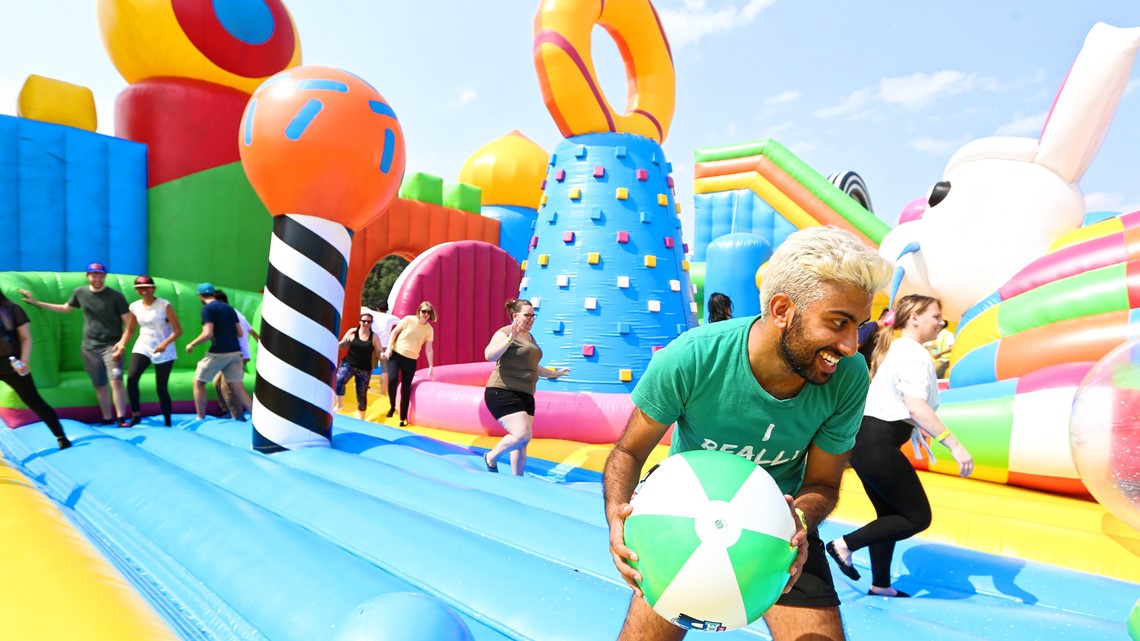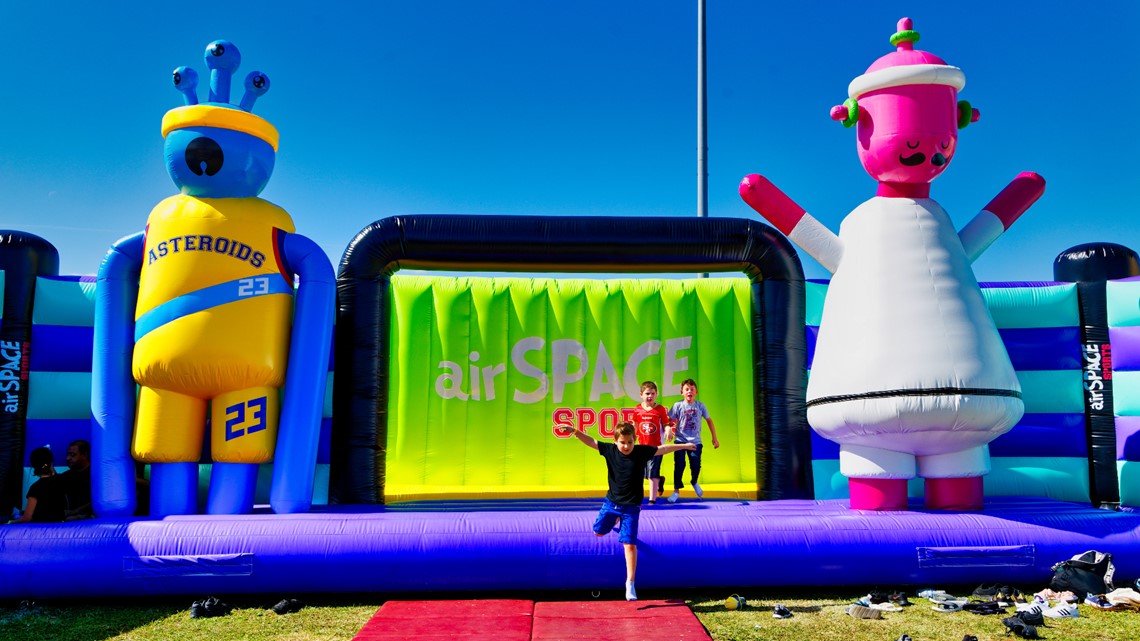 This addition to The Big Bounce America experience brings a customized sports arena filled with goals, nets, hoops, and a variety of balls to play with.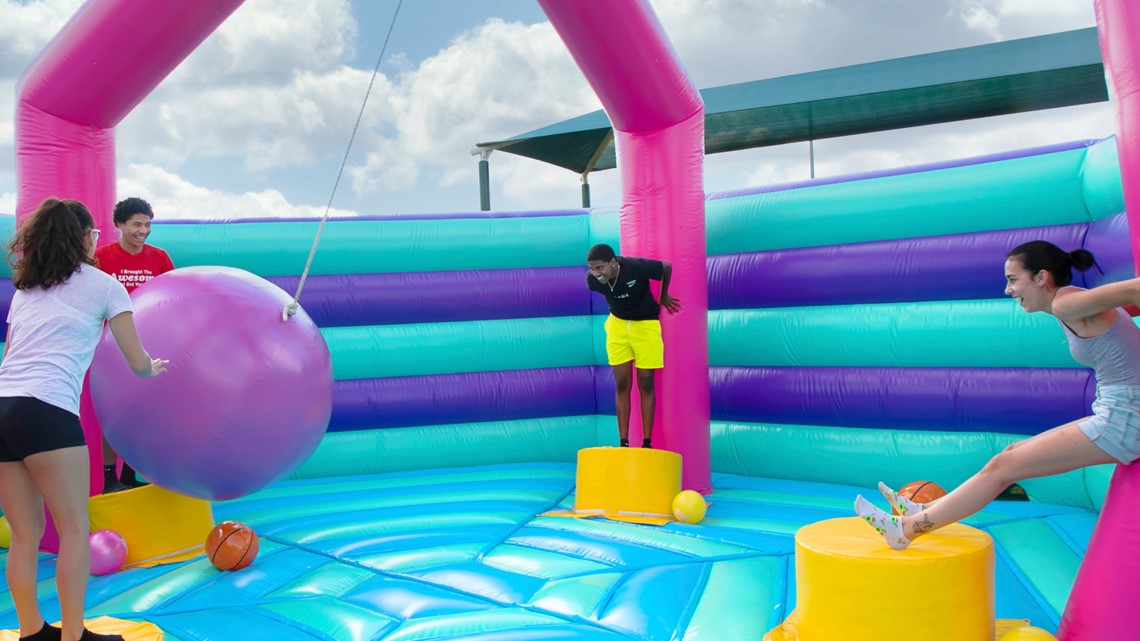 There are also special zones for climbing and a "battle zone" to compete amongst others to see who can stay on their podium the longest.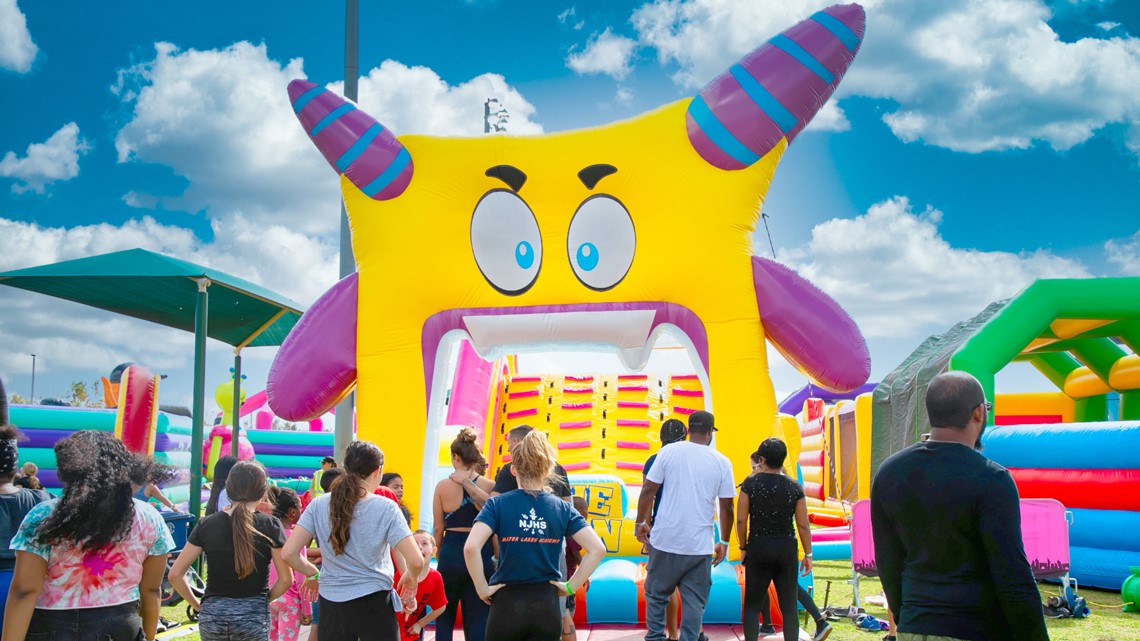 So, you watched "American Ninja Warrior" a few too many times and now you think you have what it takes. Let's test it out.
At over 900 feet in length, The Giant boast over 50 different obstacles to overcome as you make your way from the start line to the grand finale monster slide.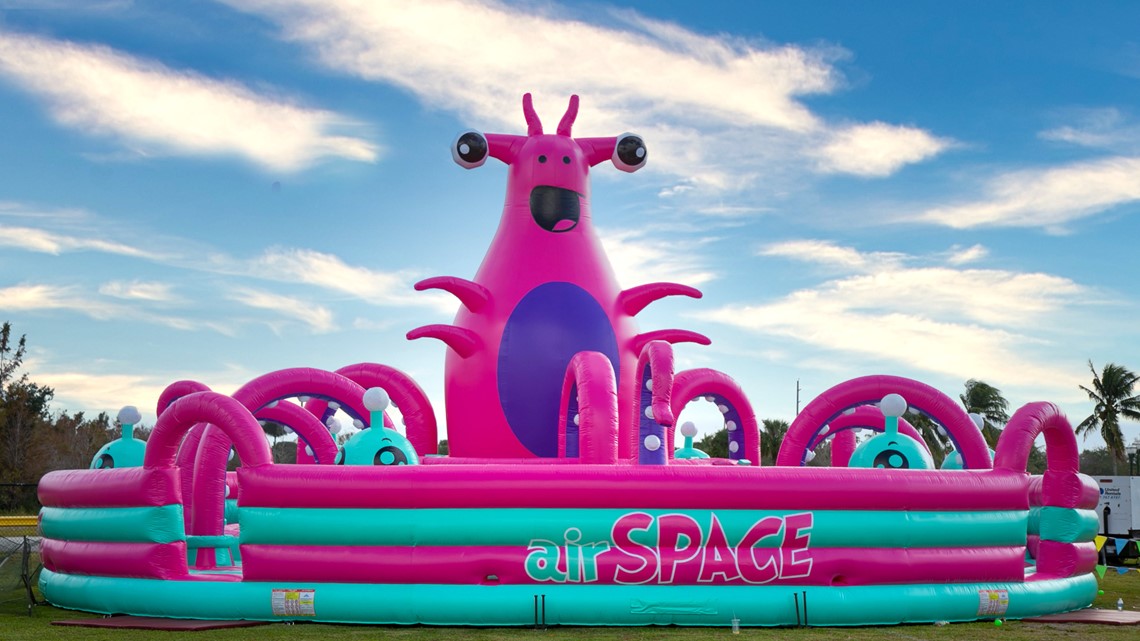 This unique space-themed wonderland is filled with aliens, spaceships, moon craters, and more.
Not only is there a 5-lane slide but the float also has a 25 foot tall inflatable alien in the center and three ball pits.
'World's Largest Bounce House' coming to DC
Editor's Note: A previous version of this story incorrectly stated the bounce house was certified as the largest by Guinness World Records.