ARLINGTON, Va. — A 24-year-old man stopped by Metro Transit Police for trying to jump a fare gate was later arrested with two guns and a pair of brass knuckles.
Metro Transit Police say 24-year-old Demarcus Anthony Henderson was stopped for fare evasion at the Pentagon City Metro station Thursday morning. When Henderson refused to comply with the citation and would not hand over his ID, Metro Transit Police placed him under arrest.
Following his arrest, MTPD searched Henderson and found him to be in possession of two semi-automatic handguns and brass knuckles. Police said Henderson will be charged with fare evasion, carrying concealed firearms and additional charges.
MTPD said officers are continuing boosted patrols across the system to reduce fare evasion and keep customers safe.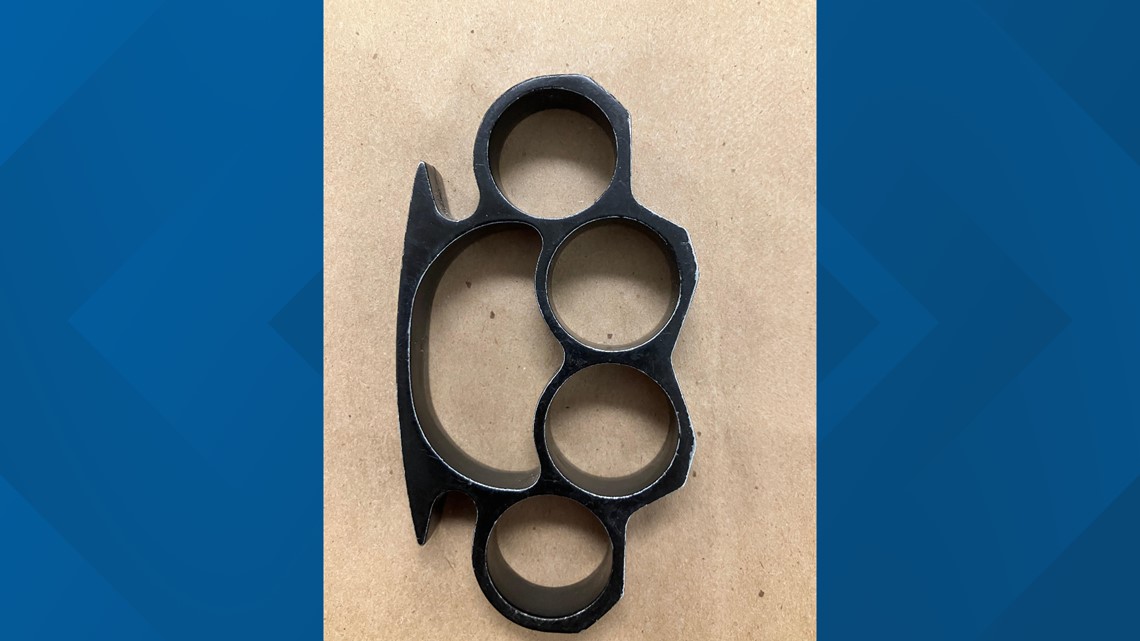 In December 2022, new faregates were installed at all of the rail stations, in an effort to help track down riders who aren't paying for the fares. The new gates include larger and brighter displays, bi-directional access, and improved safety addition of new sensors for measurement of fare compliance, Metro said in its report.
Metro estimated a total cost of $35-$40 million to change some of the gates with single swing doors for standard aisles and add new motors/doors to existing cabinets. The swing doors will have laminated safety glass doors at a height of 28 inches, making it difficult for riders to jump over the gates.