WASHINGTON — Traffic is expected to be even worse than usual this weekend in the District as several roads shut down for Memorial Day events.
Drivers are asked to remain cautious and to plan their route ahead of time.
For anyone who plans on traveling ahead of the holiday, here's a list of road closures to keep in mind:
Starting Friday at 5 p.m. until Monday at 11 p.m., 22nd Street will close between C Street and Constitution Avenue, NW.
Starting at 9:30 a.m. until 5 p.m. on Sunday, around 18 roads will close down in the D.C. area.
Major roadways shutting down include Constitution Avenue and Independence Avenue as well as various roads between 3rd and 23rd Street.
2023 Memorial Day road closures in DC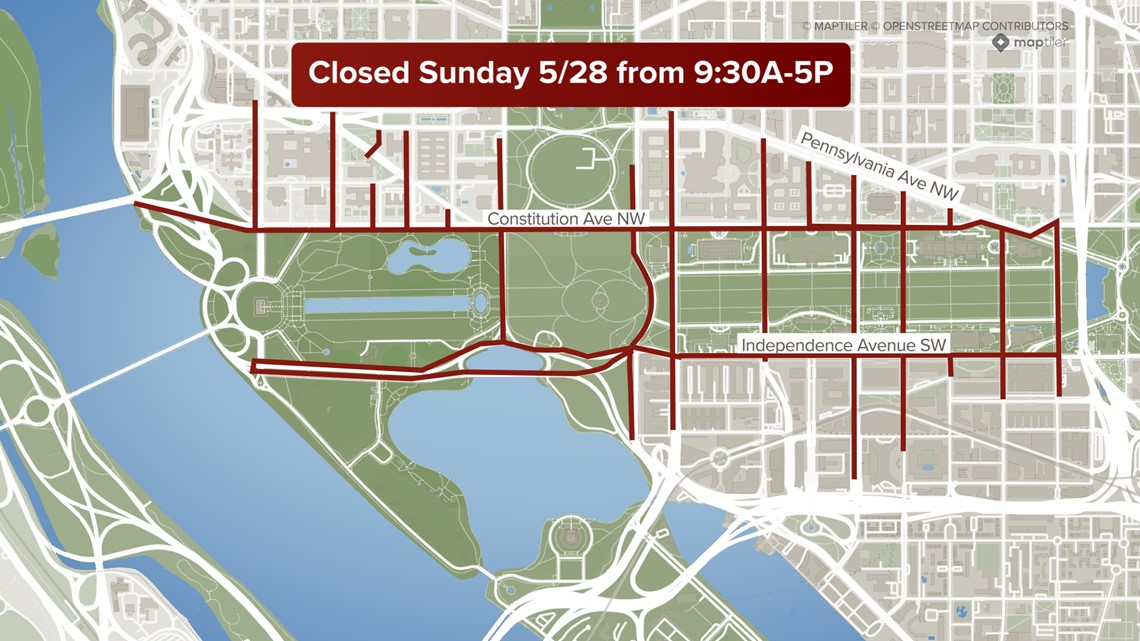 WUSA9 reminds you to look out for parking restrictions in the area so you don't get a ticket!
Metro hours are also changing.
On Monday, Metro lines will be in service from 7 a.m. until midnight, with normal operating hours Saturday and Sunday.
Several events are happening on the mall to honor the fallen.