FAIRFAX, Va. — A tractor-trailer crash on Interstate 66 in Fairfax County shut down several lanes on the roadway and is caused major delays for commuters Thursday morning, Virginia State Police (VSP) said.
The crash was located at mile marker 55, police said. Around 9:30 a.m., the east left lane, left center lane, and the right-center lane was closed. They have since reopened.
Traffic was backed up for at least 6.5 miles. And according to traffic cameras cars were at a standstill.
VSP and emergency crews were at the scene investigating the incident. The cause of the crash remains unclear.
It is unknown how many vehicles were involved in the truck crash or if anyone was injured.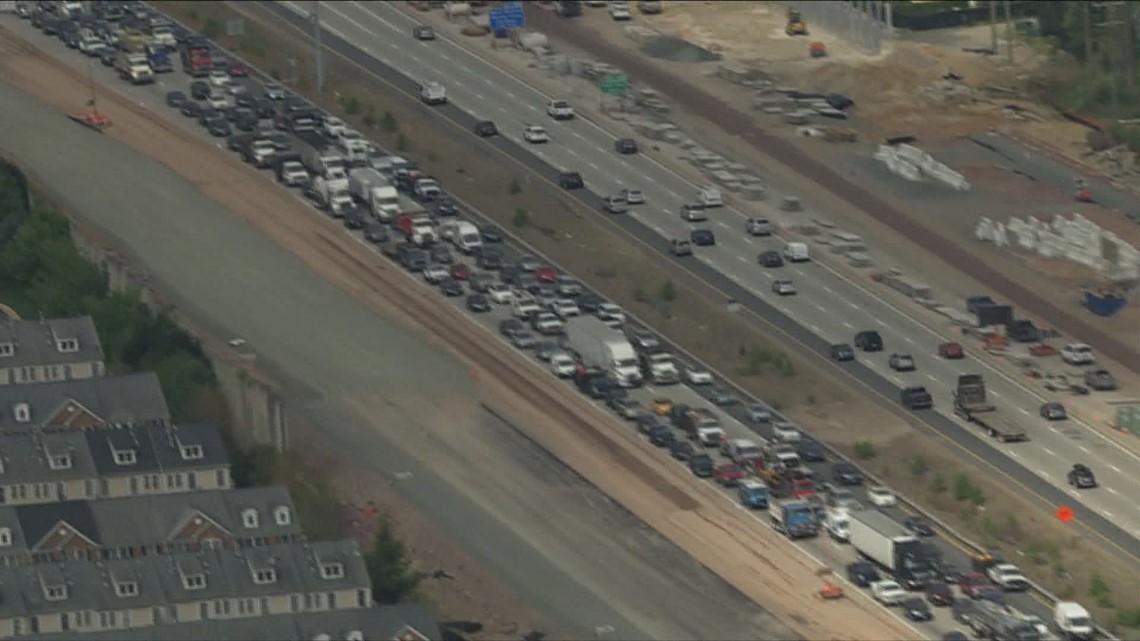 This story is developing. WUSA9 will continue to provide updates as additional information becomes available.