PRINCE WILLIAM COUNTY, Va. — Two people were arrested and two others are on the run after a police pursuit turned into a huge wreck involving several police cruisers on southbound Interstate 95 Wednesday morning.
There were major delays on southbound I-95 after the multi-vehicle crash was reported just before 5 a.m. along Virginia Route 294 at Exit 158 in Prince William County. All lanes were blocked in the area and have since reopened since 7 a.m.
VSP said the massive crash was related to a stolen vehicle incident. They said they were alerted by Fairfax County Police that a stolen 2012 Ford Fiesta with New York tags was driving south on Interstate 495. When Fairfax officers tried to stop the vehicle, the driver sped off going about 100 mph which initiated a police pursuit, VSP said.
The Ford then approached Exit 158 on I-95 and troopers tried to slow it down by surrounding it. In an attempt to flee again, VSP said the driver rammed a police cruiser twice --- causing it to spin out and crash into three other police cruisers. No other vehicles were damaged or involved in the initial crash.
Troopers declared a search of the stolen Ford in the area and found it abandoned in a restaurant parking lot in the 2400 block of Prince William Parkway. K9 crews and additional officers were called to the scene to search for the occupants which led them to arrest a 19-year-old girl and a 28-year-old man.
VSP said they are still searching for two additional people who they believe fled the stolen car.
Prince William County Police and VSP are working to determine if there is any connection between the two missing suspects and a silver 2012 Honda Civic that was reported stolen from a home on Paxton Street around 7:25 a.m. Wednesday. The Honda's Virginia license plates are VHU-7931.
Five troopers were taken to the hospital for treatment of minor injuries and have since been released.
Police are asking anyone with information related to this to contact the Virginia State Police at 703-803-0026 or #77 on a cell phone, or by email to questions@vsp.virginia.gov.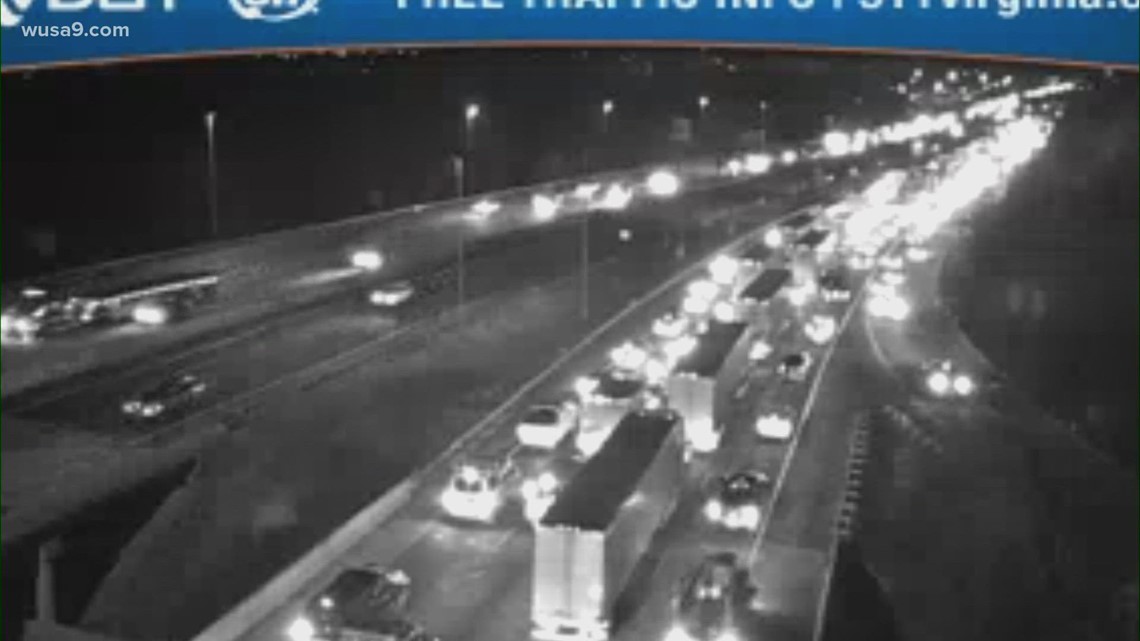 This story is developing. WUSA9 will provide the latest updates as additional information becomes available.