WASHINGTON — Slow down and stay alert. That is the message traffic safety officials have for drivers, especially in October, a month that typically sees a spike in crashes involving pedestrians because it gets darker earlier.
For Gwen Ward, October is also the month she lost her daughter. On Oct. 31, 2012, Christina Ward was trying to cross Germantown Road when a driver struck and killed her before she made it to the sidewalk.
"My daughter didn't have a chance," Ward said. "She was 15-years old. She had just started her sophomore year in high school. She had a whole lot of life to live."
In the years since Christina's death, Ward has been pushing for change, working with initiatives like Street Smart.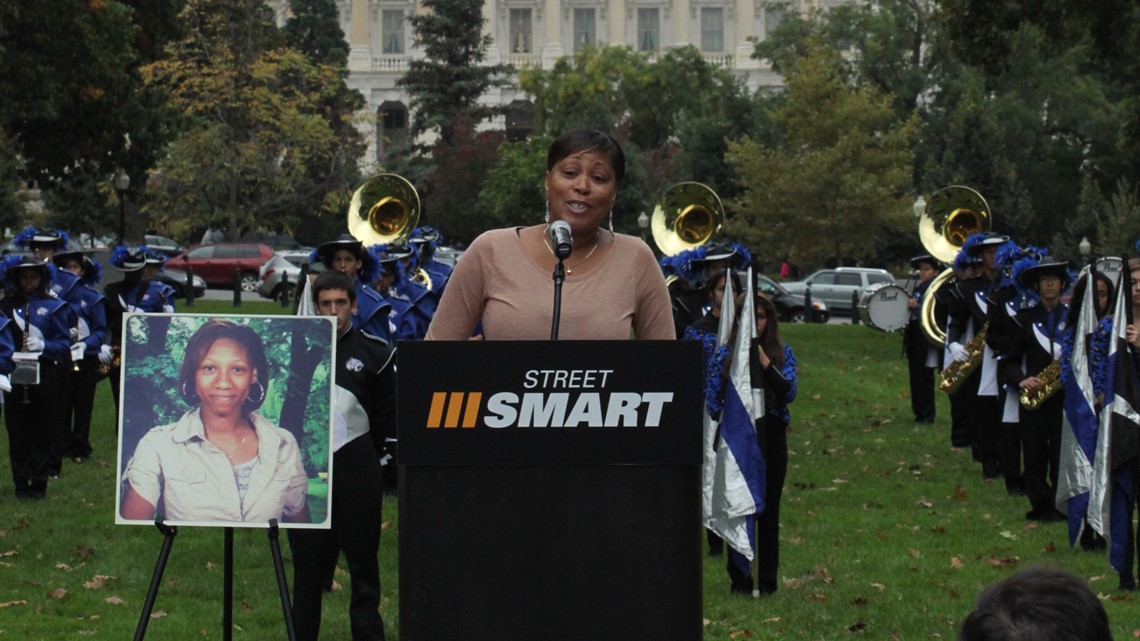 This month, the Street Smart safety campaign is once again focusing on urging drivers, pedestrians and cyclists to follow the speed limit and look out for one another.
"We know the fall means it's getting darker earlier," Jeff Marootian, DC Department of Transportation director, said. "This is a critically important time for people to drive slowly, observe the speed limit and look out for one another."
As part of the October campaign to bring awareness to pedestrian safety, several families shared stories about their lives that have been shattered by preventable accidents. The testimonies can be found here.
In 2019 there were 92 pedestrian and seven bicyclist deaths in the Washington region. That accounted for one-third of all of the region's 305 traffic fatalities.
In 2019, pedestrian crashes in the Washington region peaked during the month of October, with 167 incidents.
In the last two years, the number of pedestrians killed in traffic incidents across the region increased more than 19%, from 77 in 2017 to 92 in 2019.
With the pandemic in mind and more people outside exercising, D.C. recently reduced speed limits in some areas to just 20 mph.
For the first time, the National Highway Traffic Safety Administration has declared October national Pedestrian Safety Month. The goal is to bring attention to the increasing number of pedestrian crashes that happen when there is less daylight. According to NHTSA, 76% of pedestrian deaths happen after dark.