RICHMOND, Va. — The anticipation surrounding a new museum coming to Northern Virginia has been building for more than a decade. The vision has grown from a traveling exhibit on wheels to the Children's Science Center Lab currently in Fair Oaks Mall, and eventually to a 70,000-square-foot, $75 million museum coming soon to Dulles, Virginia.
Pamela Northam is a driving force behind that vision becoming reality.
You know her as the First Lady of Virginia, but Northam has been advocating for STEM (science, technology, engineering and mathematics) education and informal learning long before she stepped into the governor's mansion.

WUSA9 met up with Virginia's First Lady at the Science Museum of Virginia in Richmond. The expansive, historic building used to be home to Richmond's Broad Street train station, and was converted into a museum in 1970.
As I waited for the First Lady's arrival at the museum on a winter's morning, I thought back to my first encounter with Northam.
She and her husband, Gov. Ralph Northam, were at an event in Loudoun County to celebrate the culmination of the public-private funding partnership for the future Northern Virginia Science Museum. She was beaming, as he expanded upon the future museum and their collective push to bring more equitable STEM education to Northern Virginia.
The look on her face made me want to get to know the real Pamela Northam.
From her expression, I could tell she was a large reason why we were all there that day. I just felt that there was a rich story surrounding her path in science long before the celebratory moment.
A month later, on a cold, cloudy February morning, I warmly greeted First Lady Northam in the grand lobby of the Science Museum of Virginia. We began to walk through the exhibits, stopping frequently along the way, as she interacted with families and school groups.
What was supposed to be a tight 30-minute visit turned into an hour plus, because it was evident that being in the museum was an enjoyable outlet for her.
It represented her dream of allowing every young mind to laugh and learn, and she was visibly animated talking about the exhibits, from robotic animals to live bugs. She believes that the informal, hands-on education gives every child the opportunity to explore areas of science, engineering, mathematics, technology, and even the arts, in ways they may not get in a traditional classroom.
Before we get to our first exhibit, she stopped to say hello to a group of toddlers, bending down to smile and talk to them on their eye level. She asked one young boy "Are you having fun yet?" He nodded back, pointing out his favorite area in the museum: the bug exploration area. As they walked away, Northam said, patted his teacher on the back and called out "have fun seeing the dinosaurs!"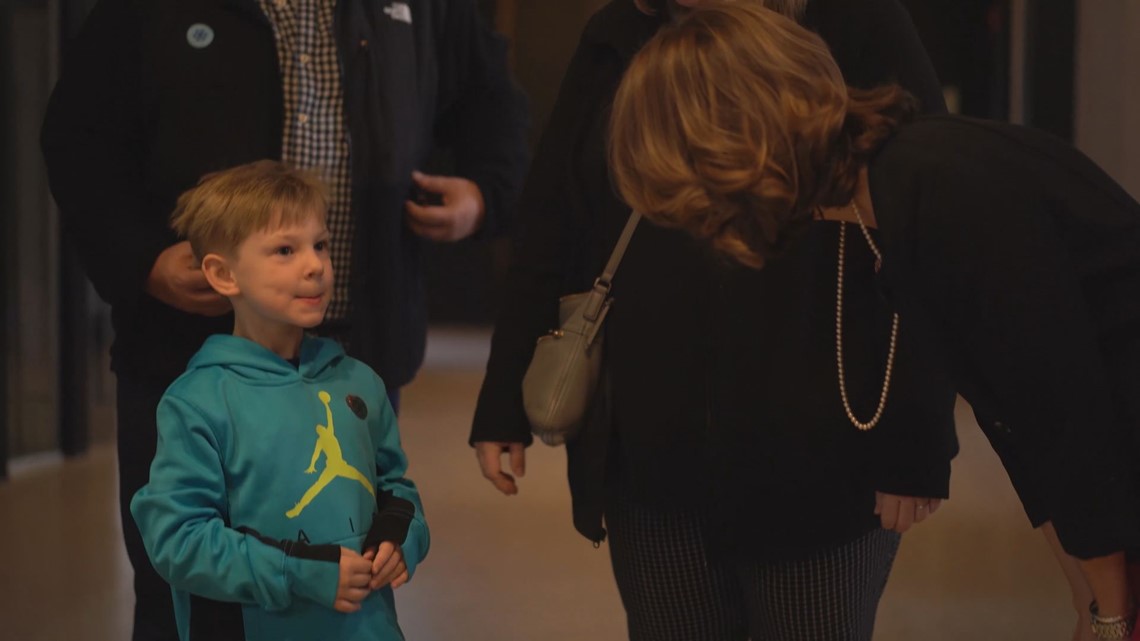 As we continued onward, Northam led us into the temporary exhibit on bugs, filled with larger-than-life robotic bugs for kids to explore. We stopped at a large grasshopper as she explained that seeing these bugs in a much larger aspect, allows young minds a clearer picture of how their bodies work and a greater understanding of the role of each of their body parts.
As we continued through the bug exhibit, I asked her about her passions and pathway to science. I wanted to know, hat was it that sparked that interest in her youth?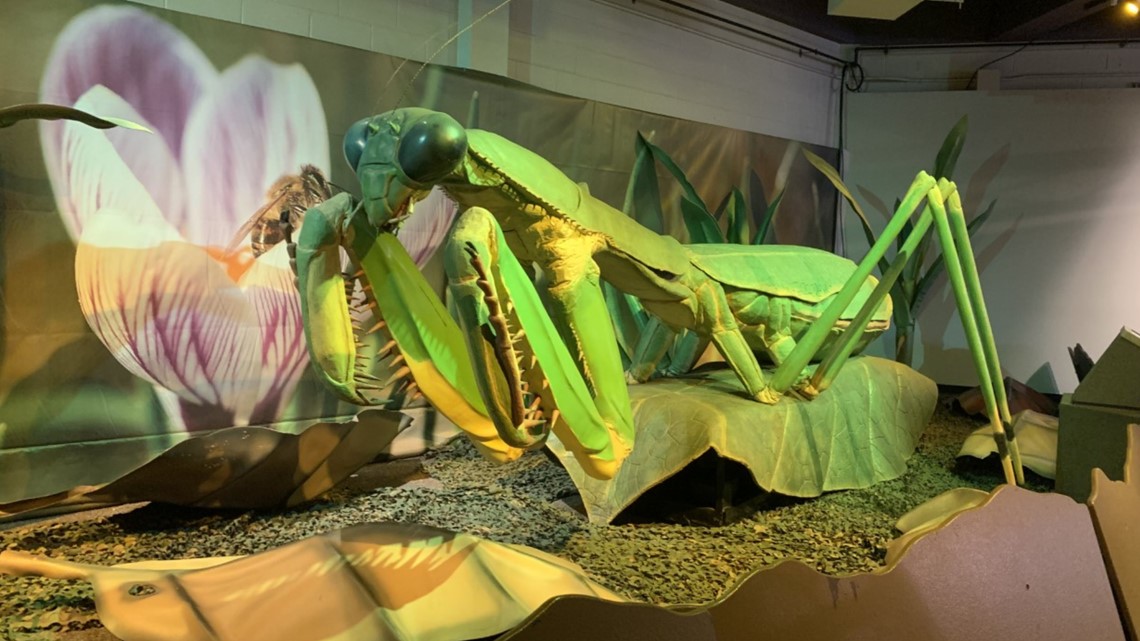 For Northam, science was deeply rooted in her family's history. Her grandmother went to University of Texas Austin in the late 1920s and early 1930s. She graduated with a degree in Geology, which was unusual for women at the time. Northam said she looked up to her grandmother as a role model.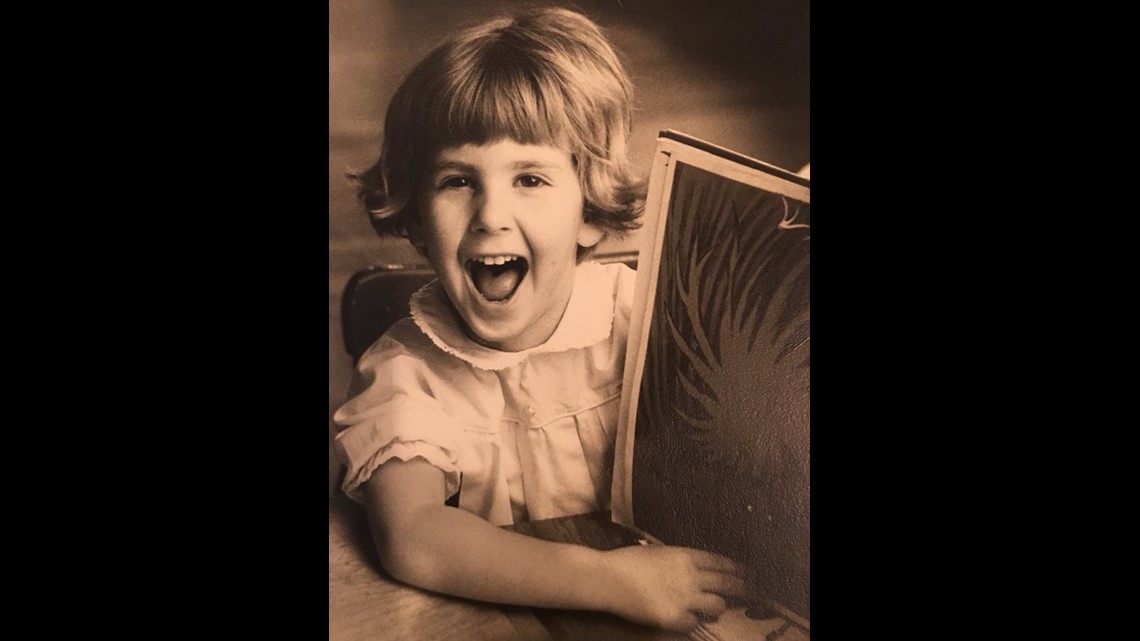 Growing up in Texas, Northam was fortunate to spend her summer breaks split between the Gulf Coast and her family's ranch in the hill country of Texas.
"That's where I got to know all living things on a different level," Northam said. "I was able to explore and climb, find arrowheads, nests of animals and take care of animals. I really learned that intimate connection, that intimate fabric of life where each creature is connected to another and each to their surroundings, and really to respect all life. I fell in love with that at an early age."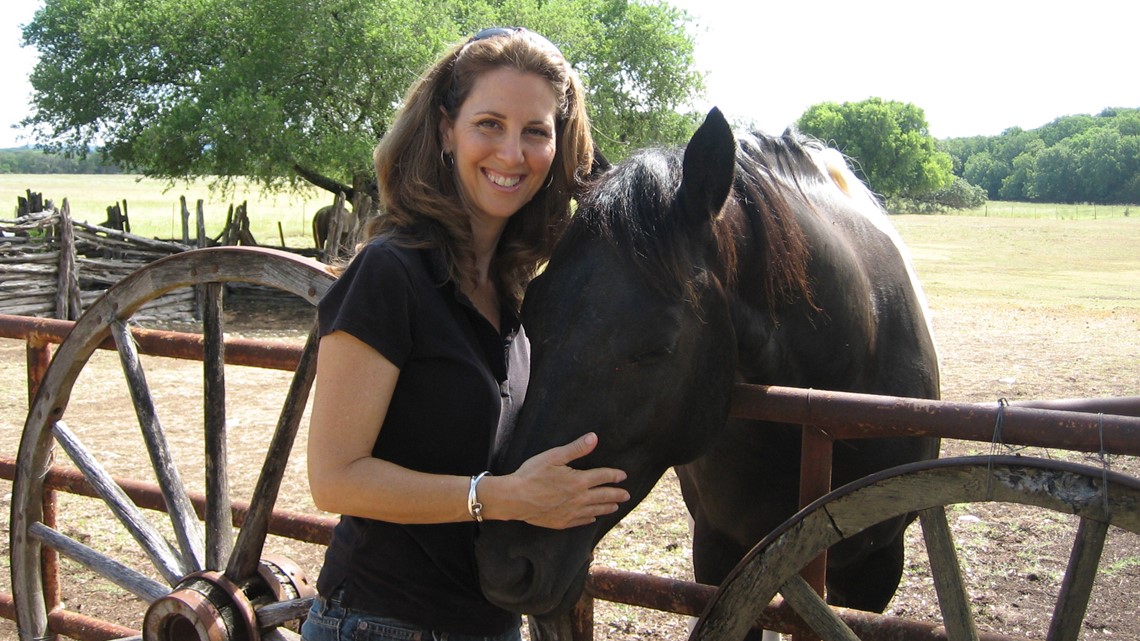 Her passion for science evolved throughout her life. After graduating from college, Northam worked as a pediatric occupational therapist. Once the family moved to Virginia, she took up teaching. She fondly remembers her years teaching high school biology, where she implemented a non-traditional learning environment in the classroom, and he even had a pet rat.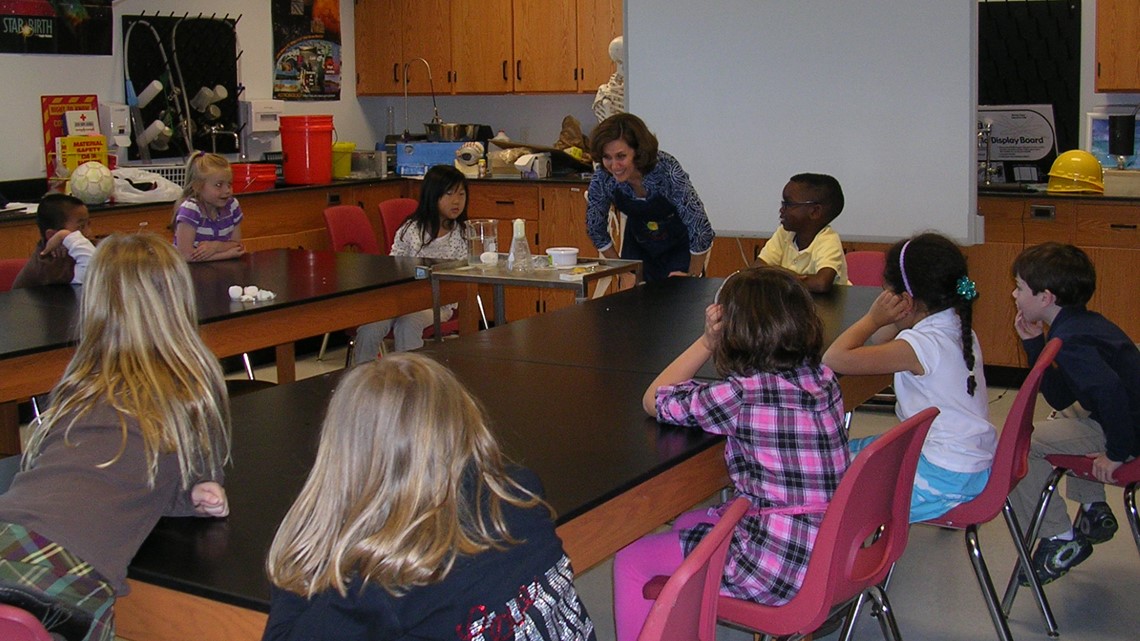 After 12 years of teaching, she became the head of community outreach at Lynnhaven River Now, a nonprofit organization advocating for clean water and a healthy Chesapeake Bay.
As First Lady, Pamela Northam's focus has been on transforming Virginia's early childhood care and education system. She chairs the administration's Children's Cabinet and has been working to secure more funding from the state and federal government for the youngest Virginians.
"Forty-four percent, almost half of children, arrive at kindergarten unprepared with all the skills that they need," Northam said. "So, we want to make sure that we're preparing all children with the best experience to really enrich their opportunities. And we want to make sure that we have that workforce pipeline from our youngest children through top careers."
The new Northern Virginia science museum Northam has been working to make a reality will be a sister center to the Science Museum of Richmond. The flagship institution is filled with hundreds of exhibits where students from across the state can come to prepare for jobs in the 21st century and beyond.
It's where budding entomologists, computer programmers, even cooks and chefs can learn science, technology, engineering and math in a fun and non-traditional way. But Northam hopes it's especially encouraging for young girls.
"We know girls outperform boys in STEM early learning, and yet, we have this shift in what they're willing to take in science kinds of classes," Northam said. "So, we know that if we can really empower those young women early then they'll take those courses and do great with them."
Northam hopes this hands-on science museum will counteract stereotypes, expanding the attention on informal education in Northern Virginia. With more than 70,000-square-feet of interactive, hands-on exhibits, the museum will accommodate 300,000 visitors a year.
The future museum, to be located in Ashburn, is almost a reality. Ninety percent of the funding is secured, thanks to a public-private partnership including the State of Virginia, Loudoun County, and a 10 million dollar donation from Northwest Federal Credit Union.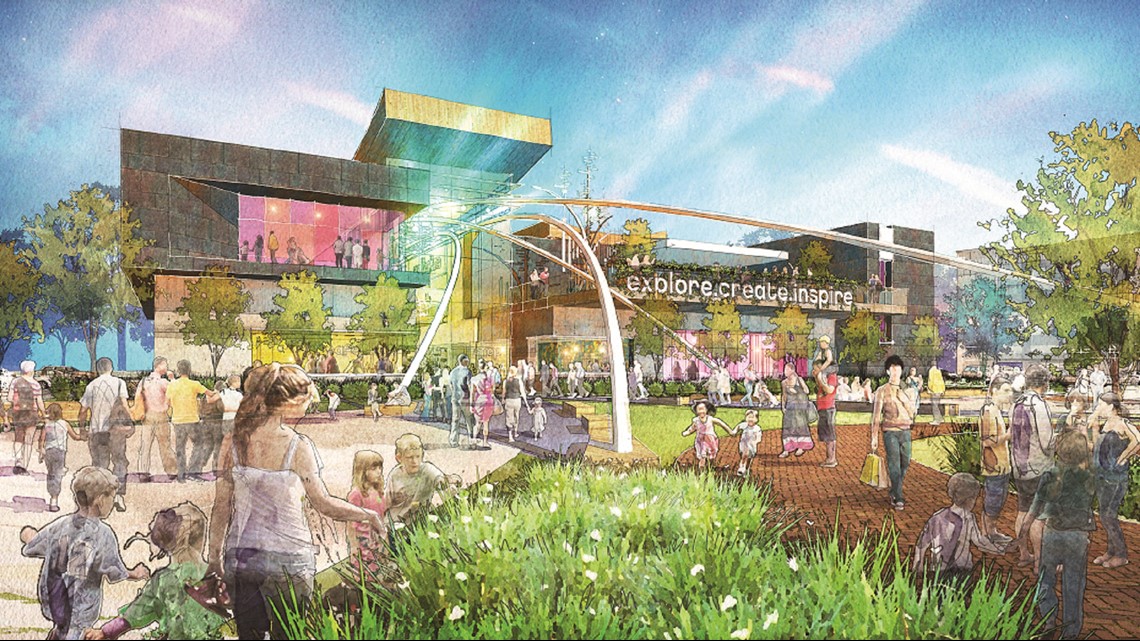 "One of the things that I particularly love about the new Northern Virginia Science Center is that it also has such a great outside element," Northam said. "I think really connecting children to the outdoors is important. You're not going to care about what you don't know and love, so making sure they have those strategic opportunities are wonderful."
As the First Lady and I continued our walk through the exhibits in Richmond, we stopped at an exhibit exploring aerodynamics and physics. She spoke with a group of siblings who were racing various animals, from turtles to cheetahs.
"Go! See if you're as fast as an alligator!," she said to them.
After cheering them on, she gave each of them a First Lady Challenge Coin. These unique coins are about the size of a silver dollar, engraved with the Virginia state crest on the front. On the back is a state species, flower, tree or animal and a science fact.
Northam designed the coins herself, and she hands them out to students as a reminder to always be curious and continue to learn.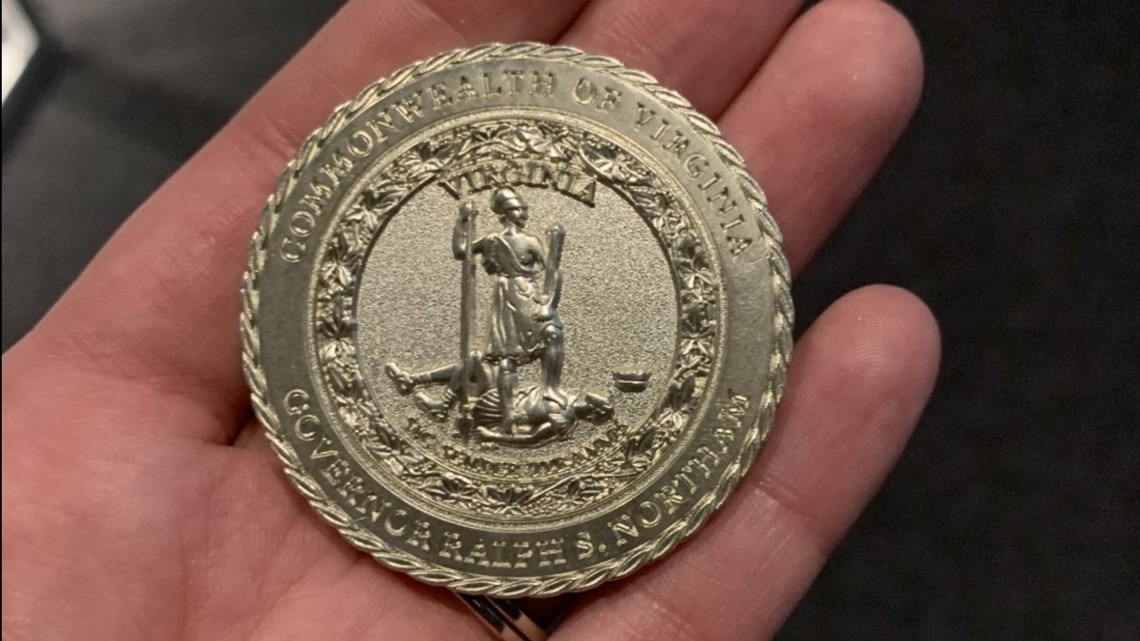 As we finished our journey, I realized that even as a leader in the state, her teaching background was still a driving force of her passion for this project.
When I asked Northam what she hoped her legacy would be as Virginia's First Lady, she said, "As an old science educator, hands-on learning and education is near and dear to my heart."

She is fighting for the future, emphasizing that education from a young age gives budding minds the tools to think for themselves, learn in their own way and speak their mind. And eventually, she hopes they'll bring a diverse set of perspectives to the workplace.
"Women and people of color are so underrepresented in these careers," Northam said. "Moving forward, we need minds of all kinds. We need everyone's brain at the table to face the huge challenges that we have."
Disclaimer: TEGNA, WUSA 9's parent company, annually contributes to the current Children's Science Center in Fairfax.