FAIRFAX, Va. — For young minds dreaming of career aspirations, seeing yourself in your future career is important. Representation matters.
The Latina Sci Girls program in Northern Virginia is bringing learning to life by allowing Latina girls to explore STEM fields with mentors that look like them.
"Our school, they're always talking about 'what do you want to be when you grow up' and I was thinking of being a science teacher to talk about all of the stuff I've been doing here," Allison, a young Latina Sci Girl, said.
The program is giving girls the opportunity to explore dreams they didn't know they had.
"Cleaning the water, to save the turtles and the animals in the water," Valery, another member of the program, said. "And to make healthier water so people can drink."
The depth of these dreams continues to grow, and the girls' confidence in themselves continues to flourish as they become more involved with Latina Sco Girls.
"I would like to be a singer, because I love singing," Latina Sci Girl Keisy said.
This is a weekly program where young Latina girls can explore science, technology, engineering and mathematics (STEM) by doing, creating and experimenting.
Laahiri Chalasani, Senior Manager of Lab Experience at the Children's Science Center, helped to kick-start this program five years ago.
"We have this program so that we can meet these Latina 'mentoras,' these females in STEM fields, doing the work that we're talking about, the science experiments they're working with and having fun with, to know that they can do it themselves," Chalasani said. "That's the basis and structure of the program."
At the program, the girls delve into a range of STEM topics. On the night of WUSA9's visit, they were exploring buoyancy, chemistry, and animals and their habitats.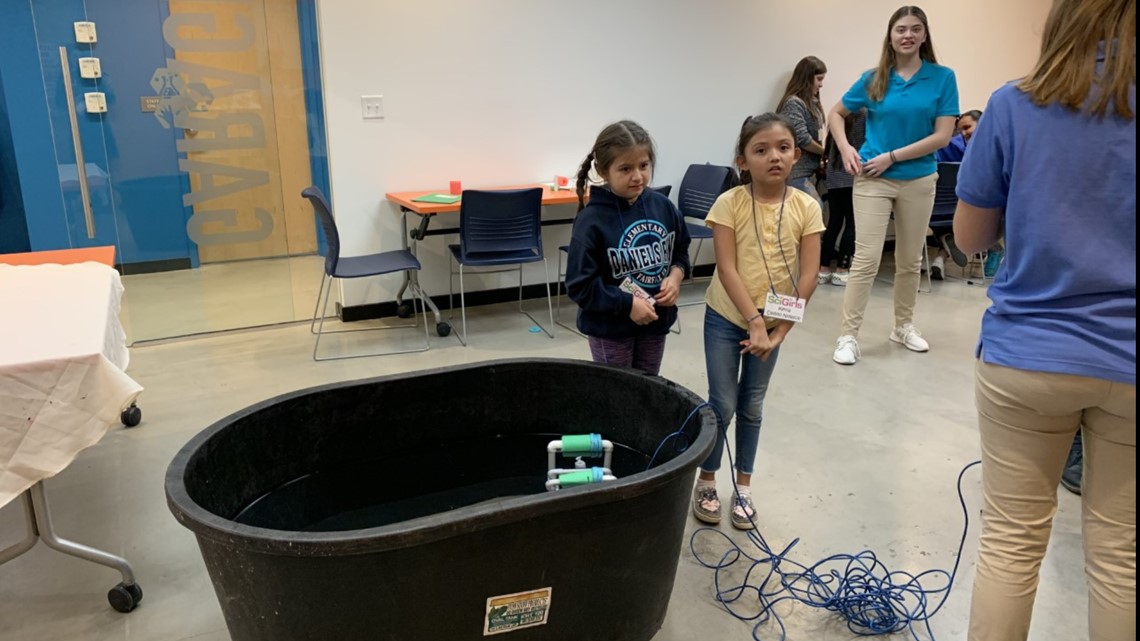 Latina Sci Girl Keisy was particularly excited about the animals.
"We met a white tree frog, and then a type of fish thing that looked like a lizard," she said. "Miss Ashlyn said that somebody brought some of them here and there are now hardly any over there, and the species is dying in Mexico but there's like more and more over here."
By taking the textbook out of the equation and replacing it with an experience in STEM, the girls don't just learn the content, but fall in love with learning.
"The book tells you information about it, but it's not really telling you anything," Latina Sci Girl Angely said. "When someone tells you and shows it to you it actually says something and you learn something."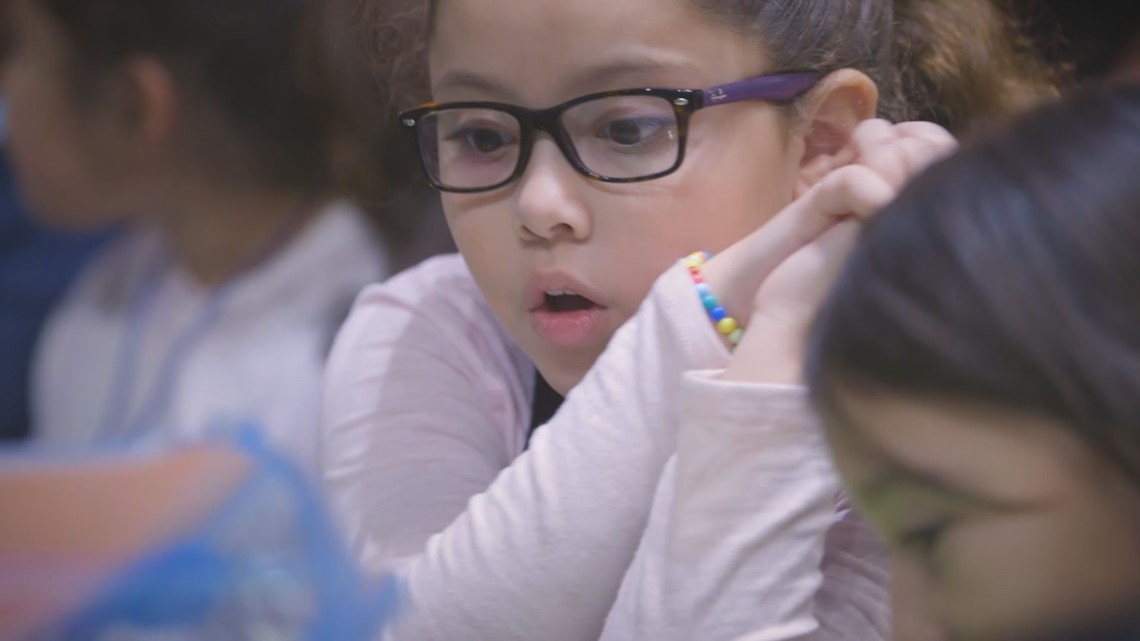 By falling in love with learning, these girls become passionate about challenges that the world and environment face.
"I feel partly sad and partly mad, because I don't know why they'd take the animals from their real natural habitat and bring them here," Keisy said, explaining her feelings on the plight of the white tree frog. "Taking things from the wild would be hurting earth partly. Sometimes they need those animals there to be safe or just to be there happy."

The program has doubled in size since it's origination five years ago as a branch off of PBS's TV program, "Latina Sci Girls." It is made possible by donors whose funding covers the cost of the materials used in the lab, program staff members, transportation and food.
The program lasts for seven weeks. And at the end of the program, it's amazing the transformation the girls experience.
"I've had parents that I've run into at other events that have said to me 'my girl never cared about science until your program.' And if that doesn't give you chills, I don't know what will," Chalasani said.

This program, just seven weeks long, can have a lasting impression on these young girls. It breaks down barriers, lets them shine, think for themselves, and dream.
Want To Help?
Some of the girls in the program do not speak fluent English. They often have the mentoras or a fellow Latina Sci Girl translate for them during the lessons. The Children's Science Center would love a set of live translating headsets that can have a translator connected to talk to the girls in Spanish as the mentoras speak in English.