WASHINGTON — Scientists say the effects of climate change depend on where you live. So how are the signs showing up in the D.C. region?
"More extreme weather, hotter temperatures...and heavier downpours, but also increased drought," according to WUSA9 meteorologist Chester Lampkin.
"We are seeing that now, today," Lampkin said.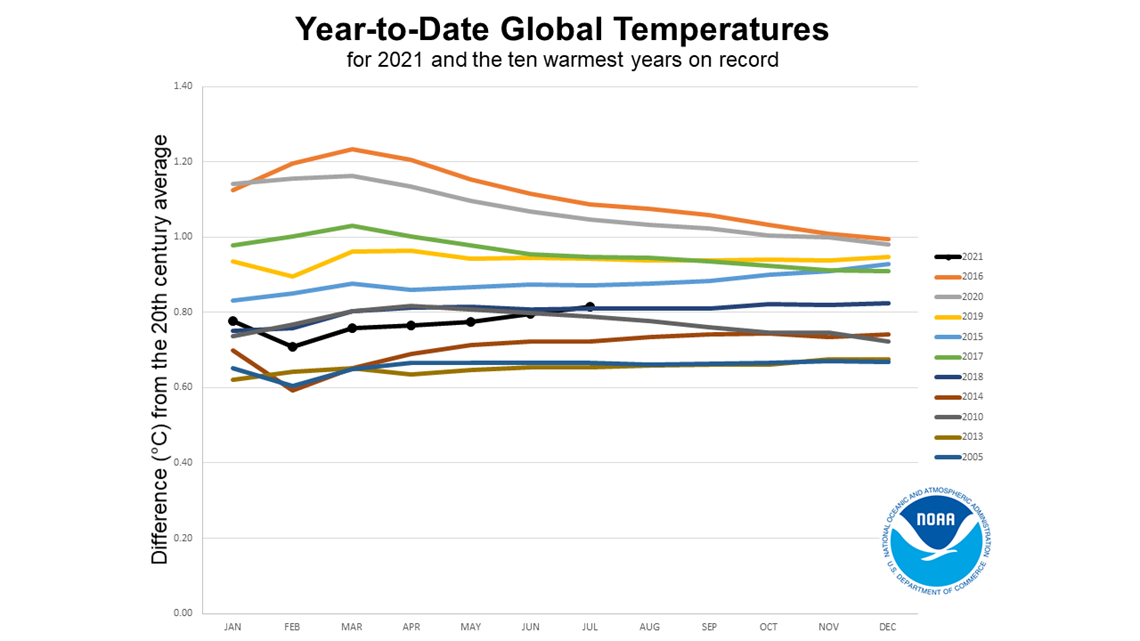 This year through July 6 is the hottest year on record according to the National Oceanic and Atmospheric Administration, a federal agency that forecasts weather and tracks climate data. N.O.A.A. findings show that the top 10 hottest years on record have all taken place since 2005.
In D.C., temperatures have jumped 2 degrees since the 1970s, according to the National Weather Service.
"We're seeing the local impact of climate change here," Lampkin said. "It's not just summer. It's winter, fall, spring, all the seasons."
The warming climate is bringing more rainfall along with it, which creates flooding, infrastructure and general safety risks.
And if you're thinking the rain at least restores some of the moisture zapped by all those hot days...not so fast.
"Torrential rains are bad because when water pours down really hard, it doesn't actually get absorbed in the soil," Dr. Scott Sklar of the George Washington University Solar Institute said.
"[The rainfall] runs off the top of [the soil], usually onto the streets and out into the rivers and the oceans, making them rise faster."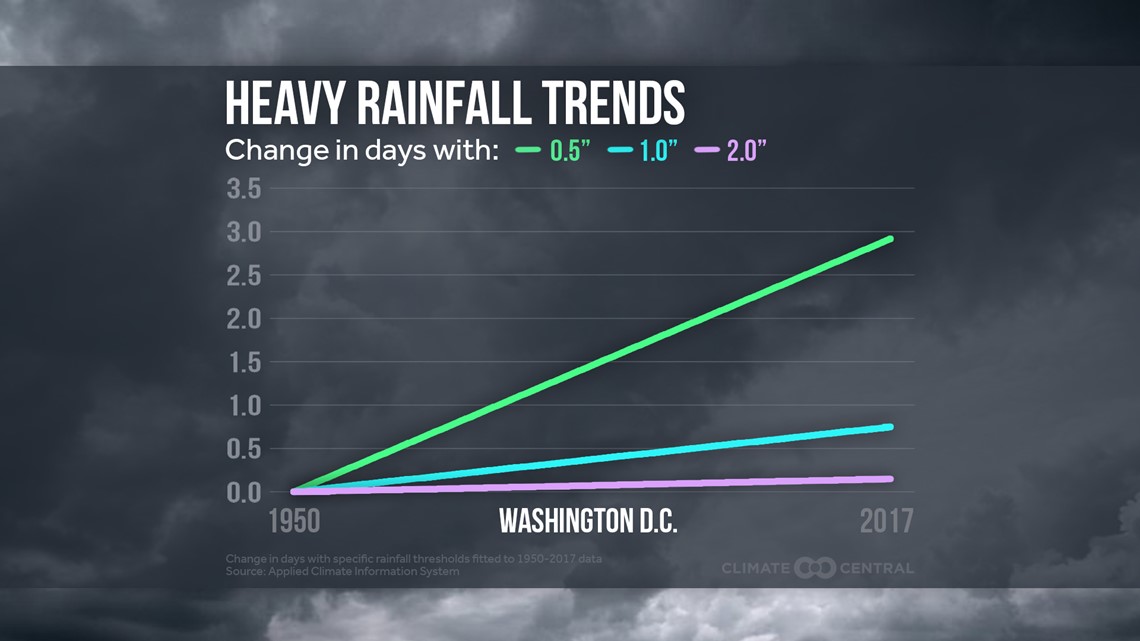 We're seeing this happen even more as heavy rains become more frequent, according to N.O.A.A.
As of 2018, D.C. was seeing an average of three more days each year with half an inch of rainfall - and a 55% increase in downpours - compared to 1950.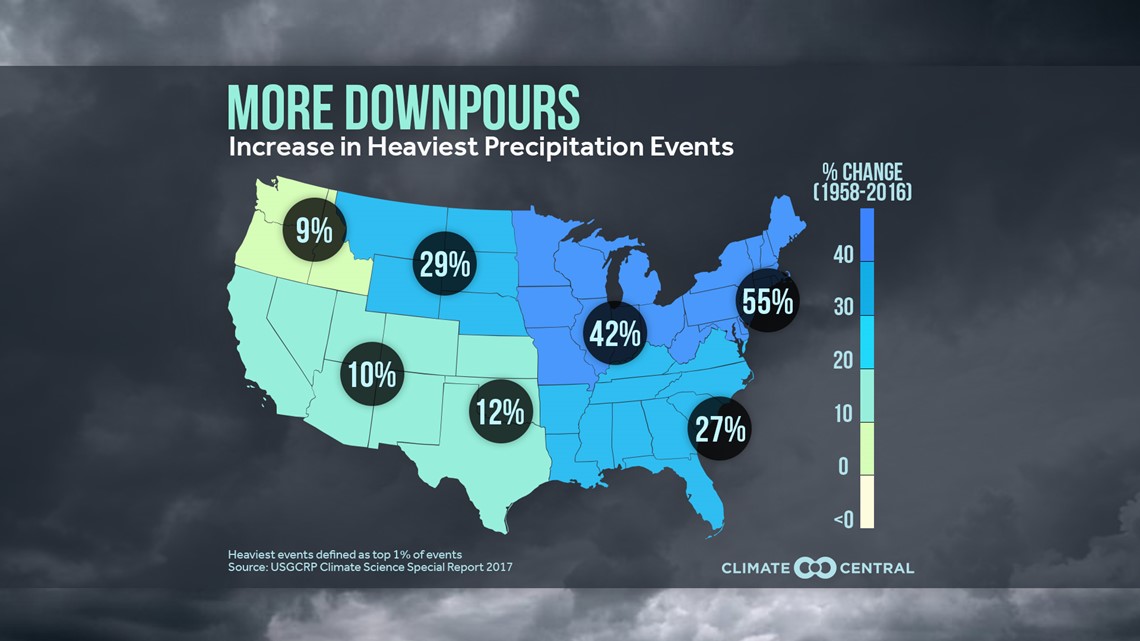 Do you have questions about the changing climate, pitches for climate coverage in the D.C. region or ideas for local action? Text us at 202-895-5599.