WASHINGTON —
The cicada spottings have started! The annual bugs begin to emerge as the weather gets warmer, with numbers typically declining in September, depending on the temperatures.
Dr. Floyd Shockley, an entomologist with the Smithsonian Museum of National History, described the annual cicadas as camouflage in color with clear wings.
Periodical cicadas are often referred to by "brood." This year, Brood 9 emerged in West Virginia, North Carolina and the western portion of Virginia. But it's a much smaller population than Brood X, the Great Eastern Brood, which is the brood of the periodical cicada that will emerge next year.
However, we might see a few Brood X cicadas pop up early in D.C. this year.
"Almost every brood has stragglers that show up a year before or a year after," Dr. Shockley explained. "That's actually how periodical cicada broods come into existence. You get enough stragglers coming out at the same time and they breed, and that makes them off by one year from the brood to which they actually belong."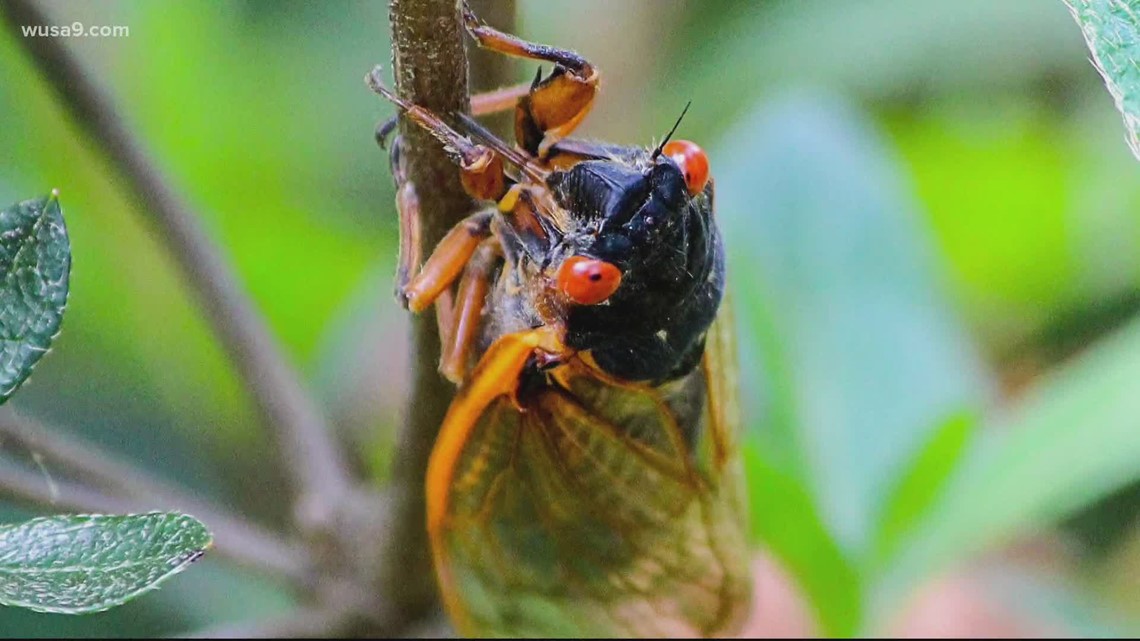 Dr. Shockley said next year's Brood X cicadas will look noticeably different than the annual ones that are out this year. They'll have black bodies, orange wings, and orange eyes. They'll be smaller in size, but a much larger population.
"You won't have a hard time finding them because this is expected to be a really big emergence event," he said.
He continued to explain cicadas -- whether annual or periodical -- come out to mate and lay eggs so they don't live very long lives as adults -- only about a month. Once those eggs hatch, the nymphs drop to the ground and live most of their life cycle underground feeding on plant roots.
Annual cicadas live underground for 2-5 years, but because they overlap with each other and cover a large geographic area, there are always a few out every year.
Periodical cicadas live underground for 13 or 17 years. They tend to be limited to only certain regions based on Brood, but Shockley said there is at least one Brood, and sometimes more than one, emerging every year, just not in the same place.