There's 54 different carriers who fly about 350 of the 737 MAX's, but only two U.S. companies – American Airlines and Southwest Airlines – currently use the 737 MAX 8's.
Here's a look at the statistics of the Boeing 737 MAX 8, as listed by Boeing.
Maximum seats: 200 (737-8-200)
Range: 3,550 nautical miles
Length: 129 feet, 8 inches
Wingspan: 117 feet, 10 inches
Height: 40 feet, 4 inches
Engine: LEAP-1B from CFM International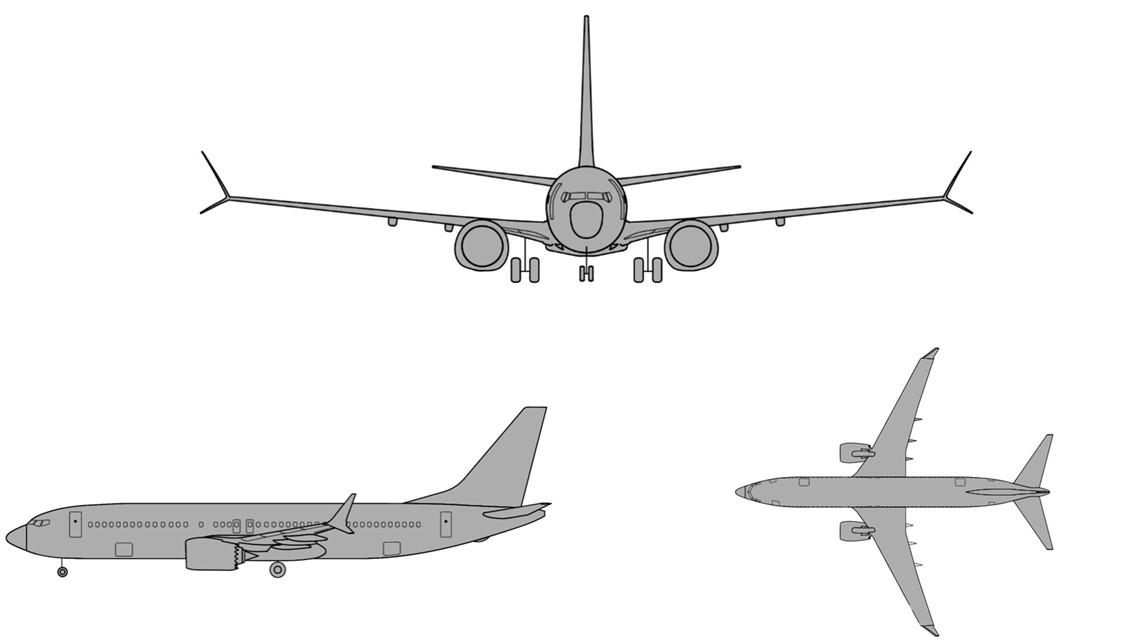 The Boeing 737 MAX 9, which has also been grounded, is a slightly larger plane. It measures 138 feet, 4 inches long, has wingspan of 117 feet, 10 inches, and can accommodate between 178-193 passengers.
The aerospace giant also plans to make an even bigger plane, the 737 MAX 10, which will be introduced in 2020.
The company says the 737 MAX has become its fastest selling plane, accumulating nearly 4,700 orders worldwide.