BALTIMORE, MD – Most know Brandon Novak from his acclaimed skateboarding career and stunts on the hit show "Jackass." But fans probably don't know the what most don't know are the events in Brandon's life leading up to May 25, 2015, the day he set down drugs and alcohol.
Both Brandon and his mother, Pat, remember when he got his first skateboard at age 7.
"I put him to bed that night and I said, 'Brandon give me that skateboard!'" Pat said.
Brandon wanted the skateboard in bed with him. When asked why, he said if anything happened to him during the night, the skateboard would go to heaven with him. For years, Brandon not only spent his days on his skateboard, he slept with it as well.
His passion and talent were quickly noticed. As an early teen, he became the first professional skateboarder endorsed by Gatorade and toured the world with his mentor, Tony Hawk.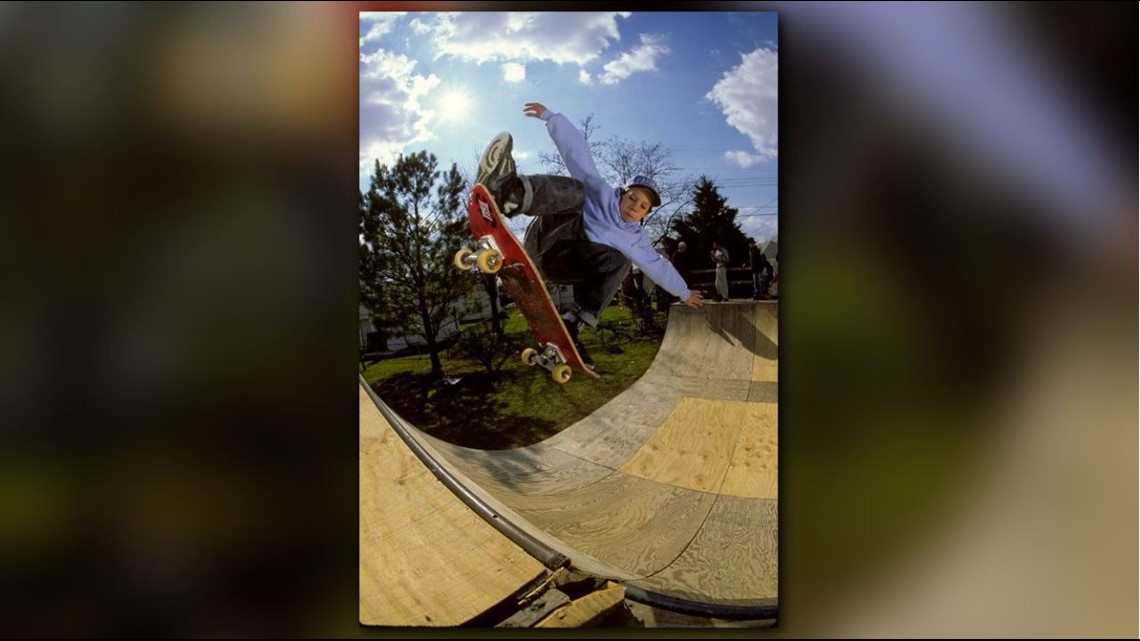 But during a tour, fellow skater Mike Vallely found Brandon with drugs. Brandon was given an ultimatum – get clean through a treatment center or quit the team. He quit.
That choice escalated into years of battling the disease of addiction. Brandon would enlist in a treatment center, then return to drugs and alcohol. Rinse and repeat.
But addiction didn't just affect Brandon; it hurt his family.
"It's not just yourself you're destroying. You've got a mother, father, sister and brother. You're tearing your family apart," said Pat.
Pat said she mortgaged her home three times to get money for Brandon to attend private rehabs.
"A couple times I was working two or three jobs just to keep him in rehab and then I'd get him out and there he was [doing drugs] again," said Pat. "But I never, ever gave up hope."
Skateboarding wasn't Brandon's only career path. Through mutual connections and his willingness to try just about anything, he became a key member of the popular television and movie series "Jackass."
"I trip and I fall into those movies, 'Jackass,' and these TV shows, like 'Viva La Bam,' and now I'm a millionaire three times over between the ages 23 and 24, but I can't keep a needle out of my arm," said Brandon.
But Brandon's addiction would continue to bring him back home to Baltimore where he would get heroin, as well as see his mother. The substance abuse continued to wear not only on Brandon but his relationship with his mother and his career.
"Tours aren't being scheduled. Paychecks are being diverted to my second ex-fiancée because people are in fear that I'm soon to die if I have money in my hands," said Brandon.
The fear of losing Brandon was so strong that Pat purchased a grave plot for him next to hers, figuring that no one would take care of her son if her worst fear became a reality.
But as Brandon continued to abuse drugs and alcohol, he became intolerable. Pat claims he stole near $100,000 worth of jewelry and possessions from his mom. He did drugs in her bedroom.
"I kept thinking, this has to be my fault. This has to be my fault. I blame myself," said Pat.
Pat was desperate. Out of options and ideas in how to care for her son, she turned to her faith.
She was spotted sobbing in the pew of her church by her pastor, Father Mike. He approached her and asked if her sorrow was about Brandon.
"I said, 'I wish God would either cure him, kill him or kill me because I can't take anymore,' and Father Mike said, 'Don't you ever say anything like that ever again!" said Pat. "He said, 'God has plans for him. You don't know what those plans are.' Father Mike was right."
Days later, Pat received a call from the Baltimore Police telling her Brandon was found unconscious in a bad part of town. They said they wouldn't arrest him but asked if they could bring him to her house.
Pat's other children told her Brandon wasn't allowed in the home, but Pat couldn't abandon her son.
Pat recalls Brandon stumbling into her home and passing out on the floor. While he slept, she made calls and connected him to the Banyan Treatment Center.
Cue May 25, 2015. That was the last day Brandon consumed alcohol or used drugs.
"I successfully completed that 90-day treatment center," said Brandon. "I learned that my mentality will create the reality for which I live in. They taught me if you change your perception, you can change your world."
Along with Brandon's change in perception, was Pat's.
"First I was very skeptical. Then I could see he was getting better and better and better… and he just kept getting better," exclaimed Pat. "Out of sadness, a light shined is the way I see it."
Three years later, Brandon uses his experiences to help others battling addiction. He is now a motivational speaker and author of multiple books, as well as being the centerpiece of the documentary, "Where Is My Needle?"
He's also known to commonly gives give out his phone number, 610-546-2608, to anyone looking for help. His dedication to helping others makes Pat beam with pride.
"Oh, I'm so very proud of him," said Pat. "It's a feeling of having my young child back again. He was gone for a long time."
Today, Pat and Brandon are extremely close. They travel, call each other regularly and love spending time together.

"The same mother that went to God and said, 'Please cure him, kill him or kill me,'" said Brandon. "The same mother called me a year into my process and she said, 'Brandon I hate when you come to visit,' and I asked why and she said, 'I get so sad when you leave.'"
If you or someone you know may be struggling with substance abuse and want to talk to Brandon, his phone number is 610-546-2608. Additionally, you can call the Substance Abuse and Mental Health National Hotline at 800-487-4889 any time of day or night to have a confidential conversation.