WASHINGTON — Sports in the District have truly come a long way between the Stanley Cup, The Mystics win and now the Washington Nationals making the World Series (don't worry, we're still rooting for the Redskins).
This is the first time the Nationals team has made the World Series in franchise history.
But get this: They are the first team from Washington to make World Series since the Washington Senators in 1933. That's 86 years. They lost to the New York Giants that year.
Just to give you some perspective, in 1933 the cost of a gallon of milk was 10 cents. The original King King Movie was released.
That was also the worst year of the Great Depression with unemployment peaking at 25.2%.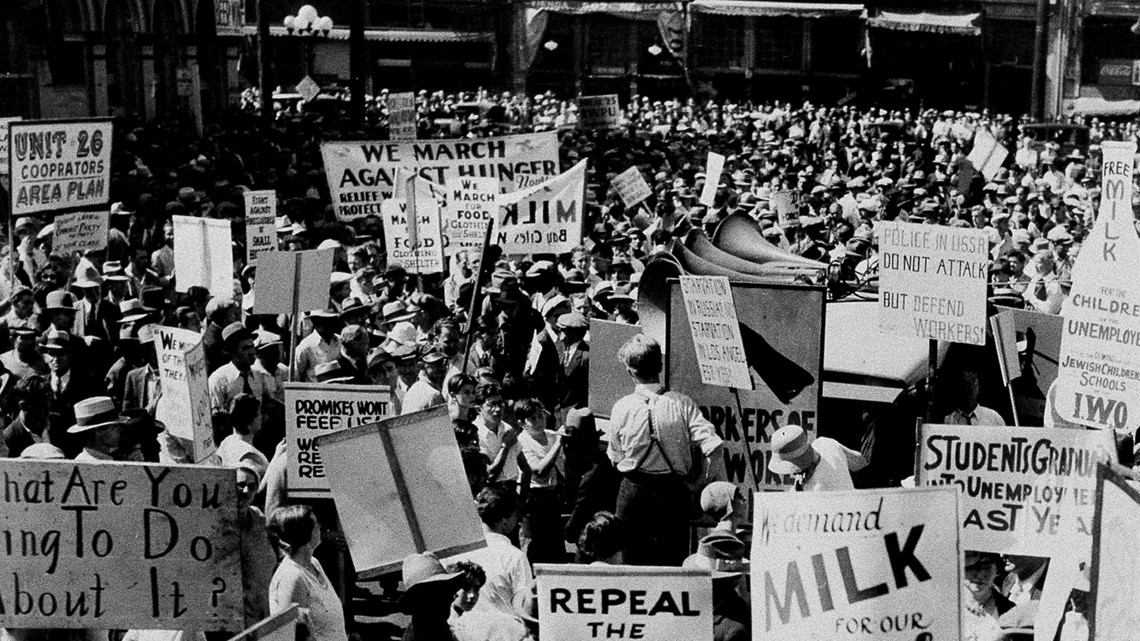 Franklin D. Roosevelt was only a few months into his first four terms as president.
George Olson's "The Last Round Up" was the number one song.
And sorry Washingtonians, but this one is going to hurt -- the average cost for house rent was $18 per month.
Now, the team is hoping to defy the odds again.
If (actually when) the Nationals win the World Series, it would be the first time a Washington team won since the Senators in 1924. That was 95 years ago.
Also, the Nationals 93 wins are the most for a team that was 12 games under .500 at any point during the season since the 1914 Boston Braves. The "Miracle Braves" went on to win the World Series that year.
In D.C., we'll be singing "Baby Shark," hoping the superstition continues to bring us victory.
PHOTOS: Nats celebrate NLCS win