PURCELLVILLE, Va. — Whether a fan or not, watching the now 1-8 Washington Redskins play football is tough to witness. However, a Loudoun County brewery is providing an aptly-named means to get through it.
Harpers Ferry Brewing in Purcellville released a new "Sell The Team" IPA, a plea for Redskins owner Dan Snyder to relinquish his control of the D.C. region's once-beloved team as the team is off to one of the worst starts in franchise history.
"Tomorrow will be the release of Sell The Team!" Harpers Ferry announced in a post on Instagram Tuesday. "This double west coast IPA finished at 9.5% to get you through another dreadful Sunday. Bitter and slightly disappointing like a day at FedEx field!"
The post features a draught beer with a burgundy and gold T-shirt spelling out "Sell the Team" in the background.
The brew contains 9.5% alcohol, just the right amount of booze for fans to get through watching a professional football team go more than three full games without scoring a single touchdown.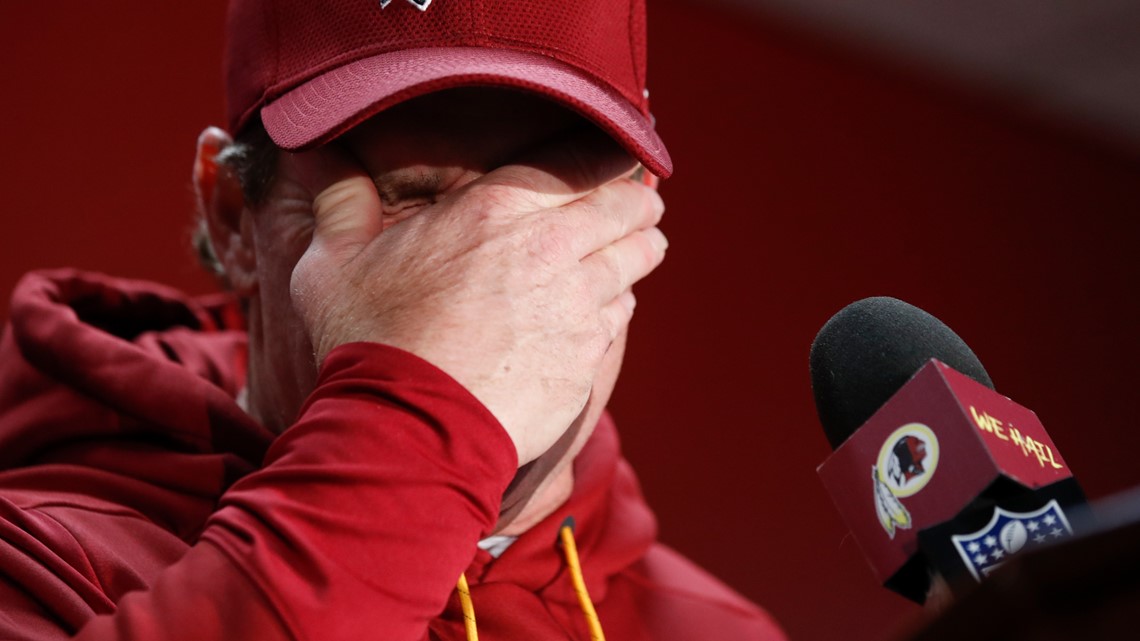 A portion of the proceeds that come from each keg sold between now and Monday will go toward covering the cost of Thanksgiving dinners for the Tree of Life food pantry.