Maame Biney, 17, became the first black woman to qualify for a U.S. Olympic speed skating team with a pair of victories in the 500 meters.
"I can't believe it, aww geez," she said after squealing with joy. "It's a really good feeling. I can't believe I'm on the Olympic team."
On January 28, 2000 Biney was born in Accra, Ghana. When she was five years old, Biney moved to live with her father Kweku Biney in Wheaton, Maryland.
"At first she didn't like it," Kweku said. "Then after a couple of days she said, Daddy I want to stay here."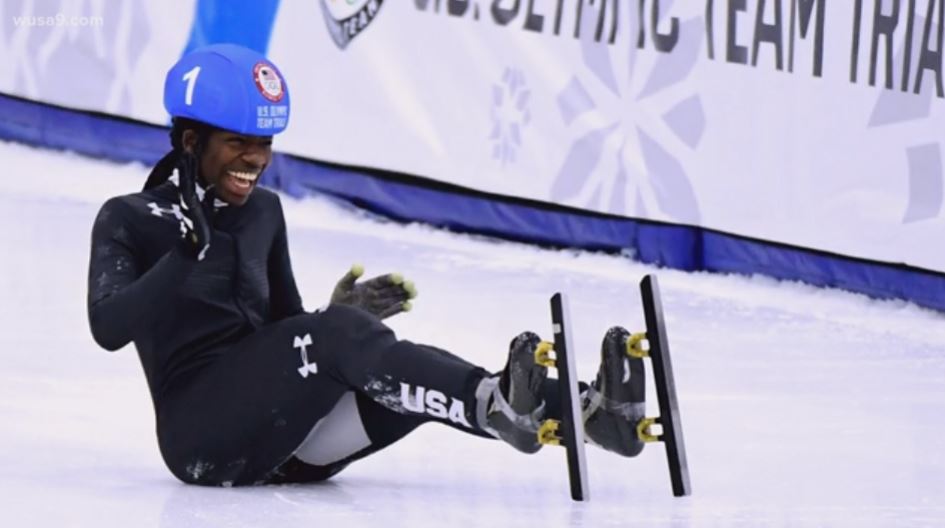 Biney and her father would later move to Reston, Virginia.
One day the two were driving just outside of Skatequest, when Kweku saw a "learn to skate this fall" sign on the side of the road. He asked Biney if she was interested and then had to explain to her what ice skating was.
The following weekend Biney signed up for skate lessons.
"She got on the ice. I was like Oh My God. What did I get myself into," said Kweku.
Biney's coach noticed she was a little too fast for figure skating and suggested that she try speed skating.
"I didn't know what that was but I was like, okay," Biney recalled.
In Kearns, Utah, the site of the Olympic speed skating trails, her dad held up a sign that read "kick some Hiney, Biney."
That must have been all the motivation she needed, because that's exactly what she did.
Biney made it look easy by beating Olympians Lana Gehring, Jessica Kooreman and Katherine Reutter-Adamek during the short track trials.
"The sign is in my room and it's going to with us to the Olympics" Biney said.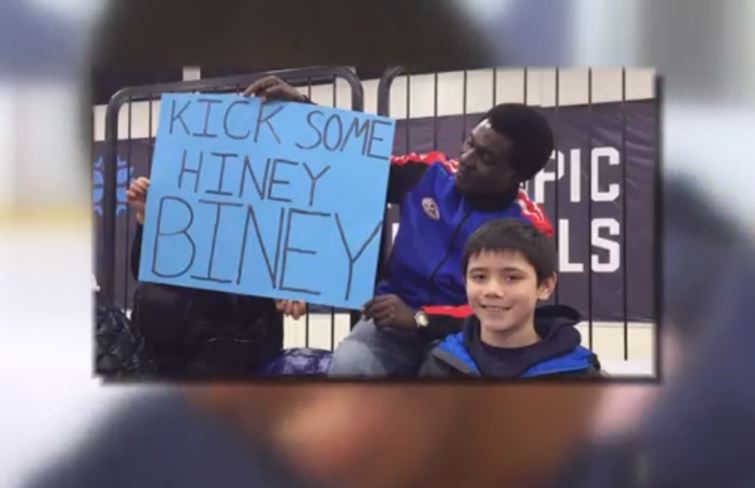 Biney will be the second black speed skater on a U.S. Olympic team.
In 2002, Shani Davis became the first African-American athlete to win an individual gold medal at the Winter Olympics, when he qualified for the short track team. He later switched to long track and won four medals, including two golds.