MARYLAND, USA — The Washington Commanders are gearing up for their first regular season game on Sunday. They'll be hosting the Arizona Cardinals at FedEx Stadium, with a 1 p.m. kickoff, and they'll be playing in front of a sold-out crowd.
But before loading up the car to cheer on the Burgundy and Gold, attendees may want to check their email about parking pass changes. WUSA9 learned Friday that the Commanders oversold parking passes, causing unexpected changes for some fans.
On Friday, some fans received emails just two days before the game saying their parking had been updated. WUSA9 Chief Investigative reporter Eric Flack was among those who was impacted by the parking changes, learning he was being bumped from the orange lot to the green lot, which is further from the stadium. Flack said the email indicates the parking change will continue for the rest of the season, not just Sunday's game.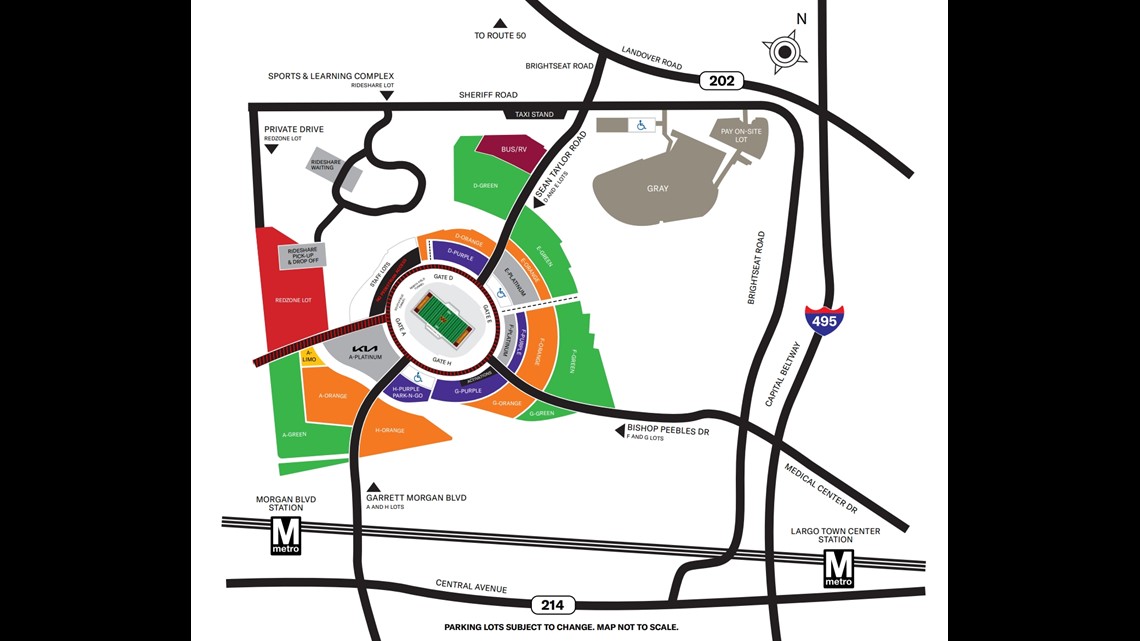 After doing some digging, Flack learned the parking changes were impacting 100 people. Not all of the changes resulted in people parking further back from the stadium, as some were just shifted around.
A Commanders rep said the decision on who to move was done at random, with new season ticket holders and single game ticket holders primarily impacted. The team says this was done to ensure that no one was turned away on game day once lots are full.
In a 1-1 interview Friday with WUSA9, new Washington Commanders owner Josh Harris said he's hoping for smooth operations on game day from "the hotdogs to the parking."