BEREA, Ohio — Following Monday's film session, running back Kareem Hunt seemingly called out his teammates for their effort, or lack thereof, in the Cleveland Browns' 38-24 loss to the Arizona Cardinals at State Farm Stadium in Glendale, Arizona.
Hunt said, "we pretty much waited for them to punch us" and "everybody didn't leave their 110%" in the loss at the Cardinals, and while those comments could cause a rift in the locker room, Browns coach Freddie Kitchens is confident it will not have any lingering effects as the team prepares for Sunday's game against the Baltimore Ravens.
"I think Kareem is a great competitor," Kitchens said prior to Wednesday's practice in Berea. "I think Kareem puts everything out on the field every time he walks out on the field for practice, games. It doesn't matter.
"He loves the game of football, and I don't think there's anything wrong with challenging your teammates. I've said this before about Kareem and Nick (Chubb). Those two are great competitors. They're always working hard."
Throughout the season, the Browns have struggled to get consistent production from their playmakers, specifically wide receivers Jarvis Landry and Odell Beckham Jr., as well as an inconsistent workload for Chubb.
While Hunt did not go into specifics about who gave less than their best against the Cardinals, he believes the Browns' offense has "got all the pieces" to be successful, and Kitchens agrees.
"When you don't have success, there's always frustration," Kitchens said. "We've got a lot of competitors on this team. Frustration grows sometimes from the standpoint of you know what you could be but you're not there due to a lack of execution, due to whatever.
"Whoever you want to blame, it doesn't matter, but the end result is the same. You're not where you're supposed to be. You're not where you think you should be, so of course, there's frustration."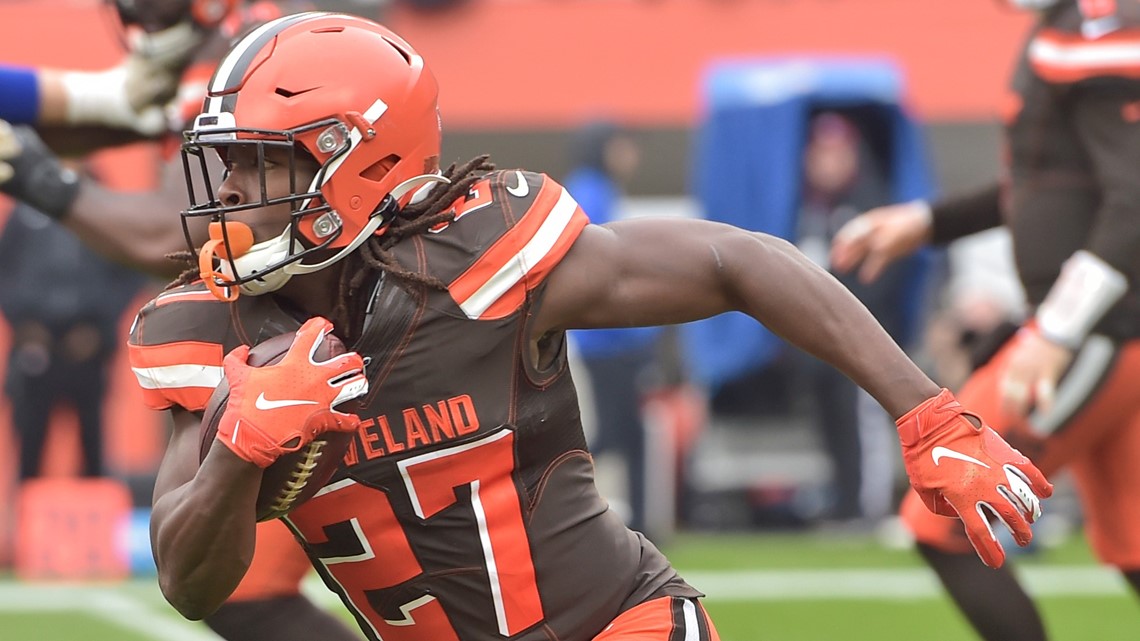 The Browns do not have much time to find themselves and get beyond the frustration, not with the AFC North Division champion Ravens coming to FirstEnergy Stadium still stinging from the Week 4 home loss to Cleveland and in need of a win to clinch home-field advantage for the AFC Playoffs.
Kitchens and the players know that every second spent in meetings in the building and on the practice field must be focused on doing what is necessary to sweep the season series with Baltimore for the first time since 2007 and only the third time since the Browns' return to the NFL in 1999.
"We try to go out every week and prepare and play our best," Kitchens said. "I expect our guys to do that this week and we'll be able to put our best foot forward on Sunday and see where we're at.
"We just want to compete, win more one-on-one matchups than we lose, and then, we'll have a great chance of winning. Execute, put our guys in good situations to execute, and then, when they get the opportunity, we've got to make plays."