WASHINGTON — NBA superstar Stephen Curry will sponsor the first Division I golf program at Howard University.
Curry is sponsoring the creation of men and women golf teams at the university.
Curry's team did not reveal an exact amount for the program, but they did tell our editorial partners at the Washington Post he will make a seven-figure donation to be paid out over the next six years. The hope is that this will give Howard enough time to raise funds to make the program self-sustainable.
While Howard has had a golf program in the past, this will be the first time the school has a Division I team.
Curry isn't just an incredible basketball player, he has deep passion for golf. A conversation with a current student at Howard, Otis Ferguson IV, encouraged him to sponsor the program at the university.
NBA star Stephen Curry sponsors first D-1 golf program at Howard University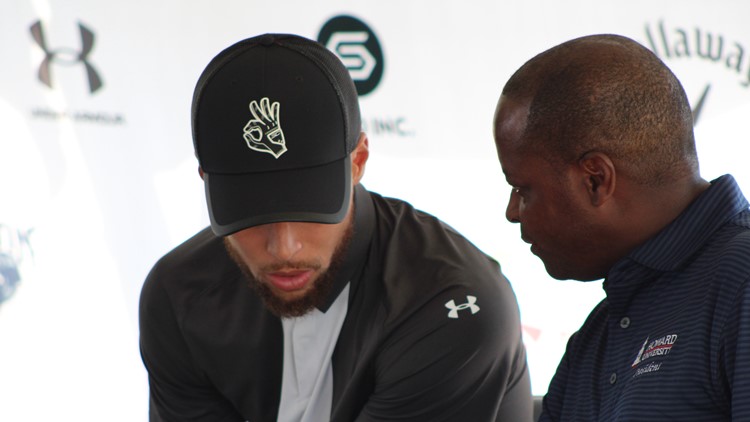 "Otis talked about wanting to start a golf club here," said Curry during a press conference held at Langston Golf Course in Northeast D.C. "He had sent out flyers, trying to make people come to a room on Howard's campus, and just get people interested in the game. But we want to take it to another level. The idea around recreating Howard's golf team, turning it into a division I program for men and women, was born on that specific night."
Several months later, that dream is now a reality.