WASHINGTON — Happy birthday Bryce Harper!
The Washington Nationals are headed to the World Series for the first time after parting ways with their longtime franchise player earlier this year.
Harper left the team to join the Philadelphia Phillies, and Nats fans weren't shy about how they feel.
His absence in the most successful Nationals season to date has created a flurry of memes, creative trolling and a general "good riddance" Natitude.
The Phillies lost 81 out of 162 games this seasons, missing the playoffs. They lost 14 of their 19 games against the Nationals.
So, it was only right to gift Bryce Harper a present for his birthday... a Nationals trip to the World Series!
After the win, fans celebrated well into the night, marking Harper's birthday after midnight with gusto.
One of the more popular sights at Nationals Park this year (and especially in Game 4 of the NLCS), has been altered Bryce Harper jerseys.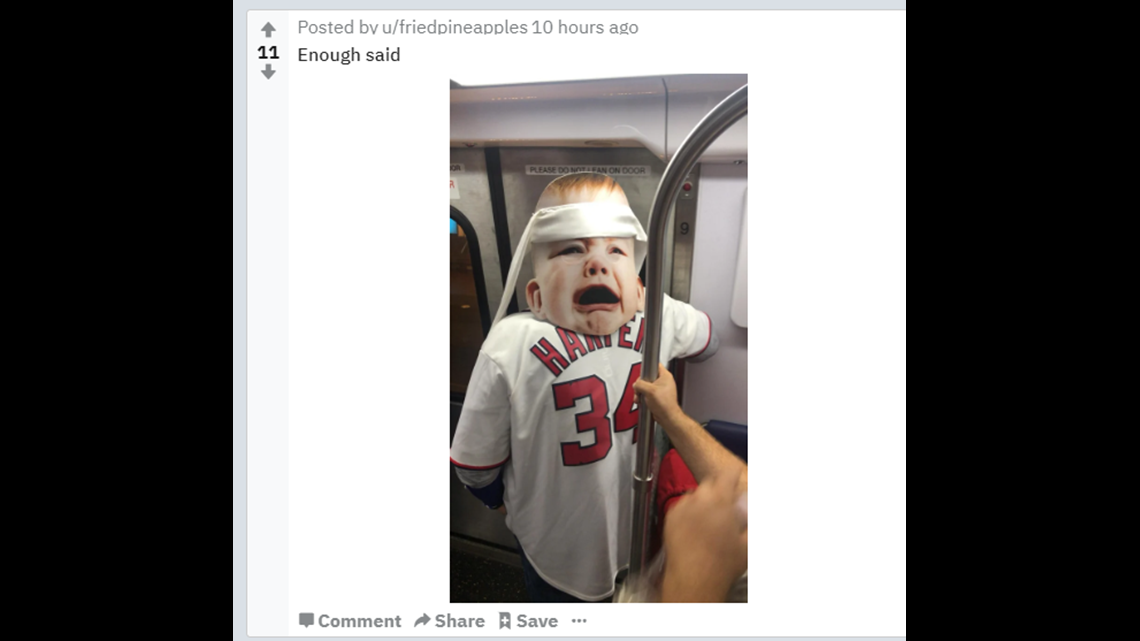 Happy 27th birthday Bryce! Hope you enjoy the World Series from the comfort of your new home in Philly.