WASHINGTON — People across the country paused on Monday to honor the life and legacy of Dr. Martin Luther King Jr. One special ceremony took place during the Washington Wizards game against the Golden State Warriors.
The King family was in attendance for the game, including Martin Luther King III, his wife Andrea Waters King and their daughter Yolanda Renee King.
Stephen Curry scored 41 points and Jordan Poole added 32 points to help the wobbling Golden State Warriors to a 127-118 win over the Washington Wizards on Monday.
Golden State had lost four of five coming into the game.
Draymond Green had 17 points, 10 assists and six rebounds.
"This was a big win," Warriors coach Steve Kerr said. "When you're .500, every win is a big win."
Kristaps Porzingis led Washington with 32 points. Kyle Kuzma added 16 points, 11 rebounds and five assists, but struggled from the field, where he was only 5 for 20.
After the game, Wizards head coach Wes Unseld Jr. spoke with WUSA9 sports director Darren Haynes about the importance of having the King family there.
"It really is an honor to have them here," he said. "We speak about Dr. King's legacy all the time. We understand the significance of this day and why we honor him as an American hero. [He was] the catalyst for a movement that changed not only this country but changed a lot of things around the world. The fact that his legacy is alive and well, present today, adds to that."
Both teams also wore special shirts during warm-ups to honor Martin Luther King Jr. The shirts read, "Now is the time to make justice a reality for all."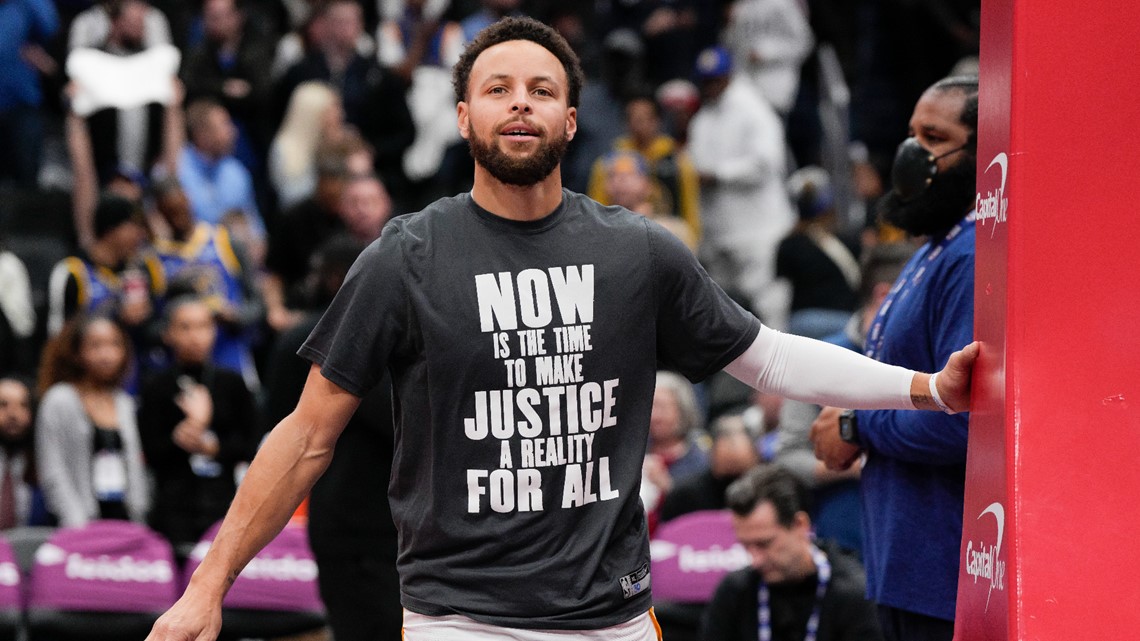 Be sure to subscribe to the Get Up DC newsletter, where we'll be sharing an uplifting story every morning as well.