WASHINGTON — This year's NHL All-Star roster just got a bit of a Washington boost: T.J. Oshie, who will head to the star-studded game for the first time in his career. It's only the second time in Caps history that the team has had at least three players participate in the All-Star Game.
So how did Oshie make it in? Weren't members already selected? Yes, they were. But thanks to the fans, he's in as well.
Oshie was selected to play after winning the NHL's Last Man In Vote, an interactive ballot designed to let fans determine what player should be added to the game even after team selections were already decided. Each division has nominated players to be up for consideration, but only the one with the most vote from each gets to play. For teams in the Metropolitan division like the Caps, that means our good ol' T.J.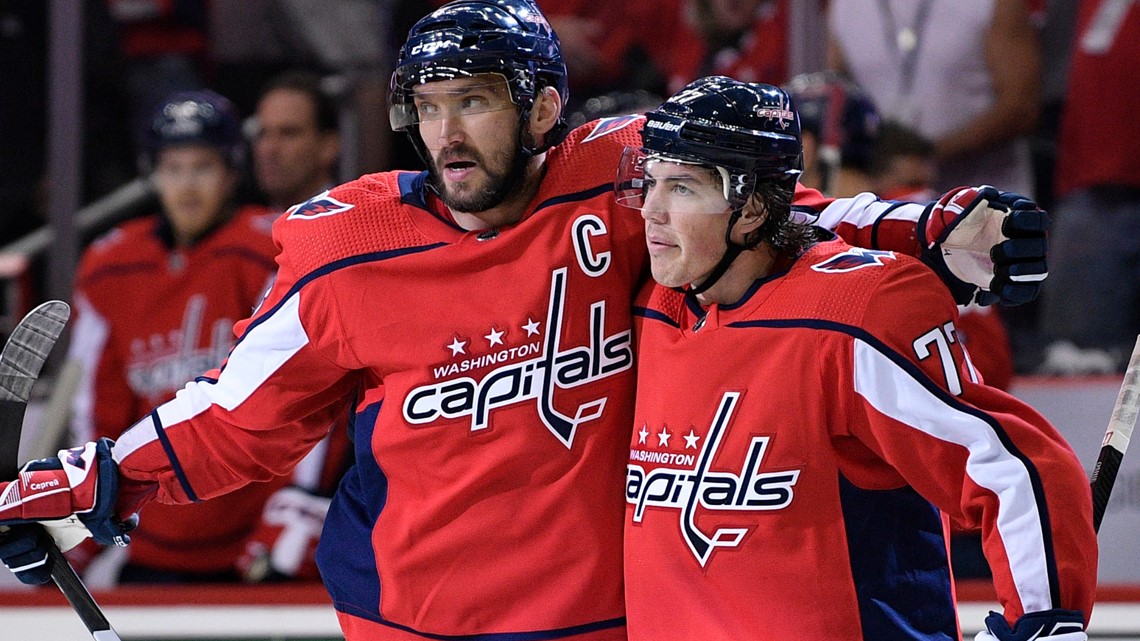 Beyond just the fan voting, Oshie in an All-Star Game makes sense. Since joining the Capitals back in the 2015-2016 season, he ranks second on the team only behind captain Alex Ovechkin with 120 goals. This season, he's already scored 18. And he's also right behind Ovi with this season's power-play goals, Osh at 7, Ovi at 9. He's proven to be a powerhouse of a player in the third period, with three game-tying goals and 13 points recorded in the final 10 minutes of games and overtime. So yeah, he's good.
While it's Oshbabe's first All-Star Game, he won't be the only Capital on the ice that night -- goalie Braden Holtby and defenseman John Carlson will also be in attendance, alongside Cap's head coach Todd Reirden, who will coach the Metropolitan Division team at the game.
You can cheer on Oshie and the Caps by tuning into the game which will be played at the Enterprise Center in St. Louis on January 25.