CORRECTIONS: In a previous version of this story, WUSA9 erroneously used content from DCist.com without attribution and an unsourced quote from an interview conducted by Fox 5. We regret the error.
WASHINGTON (WUSA9)--The District's Major League Soccer Team, D.C. United is just one month away from finally playing their fist game in their new home.
It's been a long wait, but we're almost there.
On July 14, D.C. United will play in its new, 20,000-capacity stadium, Audi Field, against the Vancouver Whitecaps.
The stadium is just two blocks away from Nationals Park in Southwest Washington.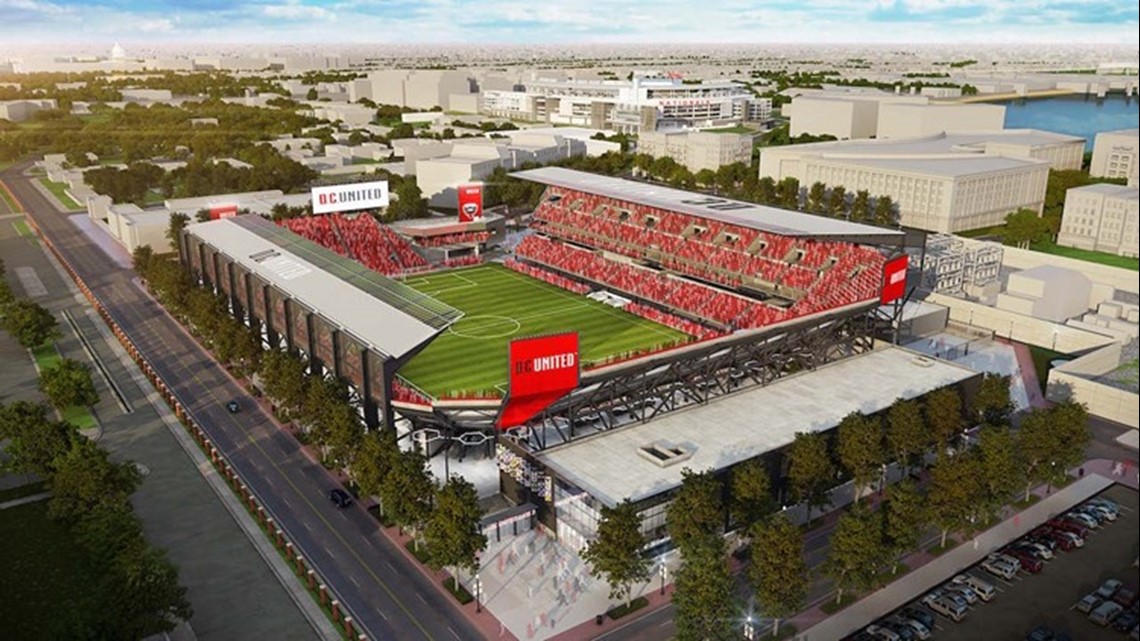 It was also announced that they were changing the start times for five matches in July and August, pushing four back a full hour and one a half hour to 8 p.m., supposedly due to the hot and humid summers in D.C.
But with being a month away from its debut at Audi Field, the team has had some recent turnover in management, as reported by DCist.com.
D.C. United lost three upper-level employees in the past few months, easily seen as red flags.
Those that left were Troy Scott, senior vice president of stadium development and operations, left for a position at the Baltimore Orioles.
Another employee that left for the Orioles is Scott Lewis, United's now-former vice president of marketing.
Lastly, Roy Tewell, the club's vice president of ticketing, departed for the Pittsburgh Pirates.
According to DCist.com, the team has already filled two of the three positions. Steve Smith, a former ticket executive with the Montreal Impact, will take over Tewell's role. Scott's position will be occupied by a yet-to-be-announced candidate.
So a little hiccup, but it's been handled.
Also, let's not forget about the former Manchester United superstar that will be joining the team soon, Wayne Rooney.
His name alone will increase ticket sales.
Trust me, the fans are definitely ready.