WASHINGTON — When a meteorologist colleague of mine sprinted across the WUSA9 newsroom on Monday, hollering the words, "peduncle elongation!" and added, "It's phase four! It's phase four!" I wanted to reply, "What's the big deal? It's a tree. It blooms. It's pretty. Move on."
Just two dramatic stages left, the euphoric Melissa Nord told us – "puffy snow" and then the illustrious "peak bloom" on April 1, which was just moved up from somewhere between April 3-6. (Look, if puffy snow isn't over by April 1, this is as about as cruel an April Fool's joke one can play on a botanist.)
Like any rite of spring -- opening day, weeding, mulching, cleaning the god-forsaken garage -- the blooming of cherry blossoms is upon us again. This is a good thing for Washington and mankind, of course. But I couldn't help but feel compassion for hydrangeas, gardenias, crape myrtles, dogwoods, hell, crabgrass.
I mean, you don't see a million people coming to town to see them bloom.
There's no Hydrangea Festival to attend, no Pink Dogwood Run to sign up and register for this weekend. It's all about one darn, VIP species of tree, blooming spectacularly for just a day, maybe two or three, if the wind doesn't blow the petals into the tidal basin's brown water.
If I were a white dogwood, I'd be upset that WUSA9 meteorologists were not talking about my six stages. Really, how can the bloom of a flower have more stages than a woman with child has trimesters?
And then you learn about Eliza.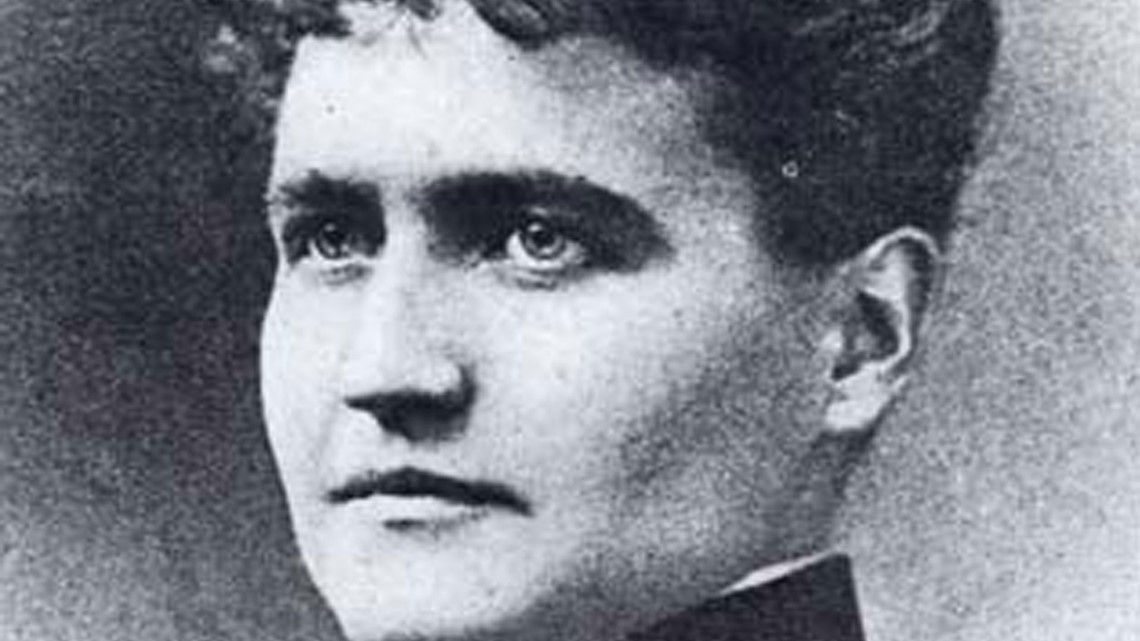 And President Taft's wife.
And the kindness and community of the Japanese people -- then and now. And you pipe down. And swallow your snark. And your satire bit. And you go back to a time when a woman simply came from an enchanted visit from Japan and decided, "These are extraordinary and beautiful, and wouldn't it be something if we could plant some in our nation's capital?"
"The short-lived glory makes the enjoyment the keener and more poignant," Eliza Scidmore wrote of the blooming cherry trees in 1885 after returning from Japan.
For three decades, though, all her hard-fought efforts to make the marshland around the tidal basin bloom pink and spectacular were shot down politicos and bureaucrats, none of whom saw her vision. Then, one afternoon in 1909, she attended an Arbor Day talk given by Dr. David Fairchild, who worked for the United States Department of Agriculture.
They joined forces and began pitching the idea together for the next three years.
Finally, convincing the White House and Japan the need for cherry blossoms in D.C., Eliza eventually got her moment on March 27, 1912. First Lady Helen Taft and the Japanese ambassador's wife dug their spades into the ground that day, planting the first two trees, which still stand today along the northwest wall of the Tidal Basin. Eliza watched with glee from a few feet away.
Today, there are more than 3,750 trees along the tidal basin. Neighborhoods in Kentwood and beyond in Washington have small cottage industries with all the influx of visitors -- from lemonade to baked-good stands and beyond. According to the History Channel, "In 1991 a few young plants grafted from the trees were gifted back to Japan, and one of them graces the front of a tombstone in a crowded Yokohama cemetery," writes Christopher Klein. "An adjacent monument reads: A woman who loved Japanese cherry blossoms rests in peace here.' That woman is Eliza Scidmore."
Apropos, no, the woman who ensured the Sakura blossoms came to Washington, returned to Japan to be buried in the same place where the cherry trees first made her heart flutter.
So now, when Melissa Nord hollers, "Peduncle elongation! Phase four!" I get it. And I wait for Monday, that glorious day of peak bloom.