It's not where you start out in life, it's where you end up.
Angel Anderson practically lives by that motto.
"I was born and raised in D.C. to parents who were, I guess, kind of a product of the 80s—and all that was good and bad about the 80s," she said. "There was this kinda crack era that happened."
She used the bad in life as momentum to overcome.
"I'm grateful to have had amazing grandparents who raised my brothers and I."
Her siblings are another motivator.
Anderson has three brothers. Two of them are behind bars, convicted of murder.
She also has a sister who would be 17 this Friday. She's been missing for "quite some time." When asked if she has any idea what happened to her or where she is, Anderson shook her head.
Determined to rise above the crime and drugs that persisted in her personal life, Anderson set her sights on something more meaningful.
According to a previous interview she did with WUSA9's editorial partners at The Washington Post, she graduated from Banneker High School—one of D.C.'s top public high schools—and earned bachelor's and master's degrees from Howard University. She went on become a counselor and assistant principal in the District. She used her money to invest in housing and rental properties, and that's where life took its next turn.
"I happened to see a 'For Lease' sign," Anderson said. She called the number and when the agent asked what she'd do with the property she blurted out, "Okay, I'll open a spice store. Can you just tell me the price?"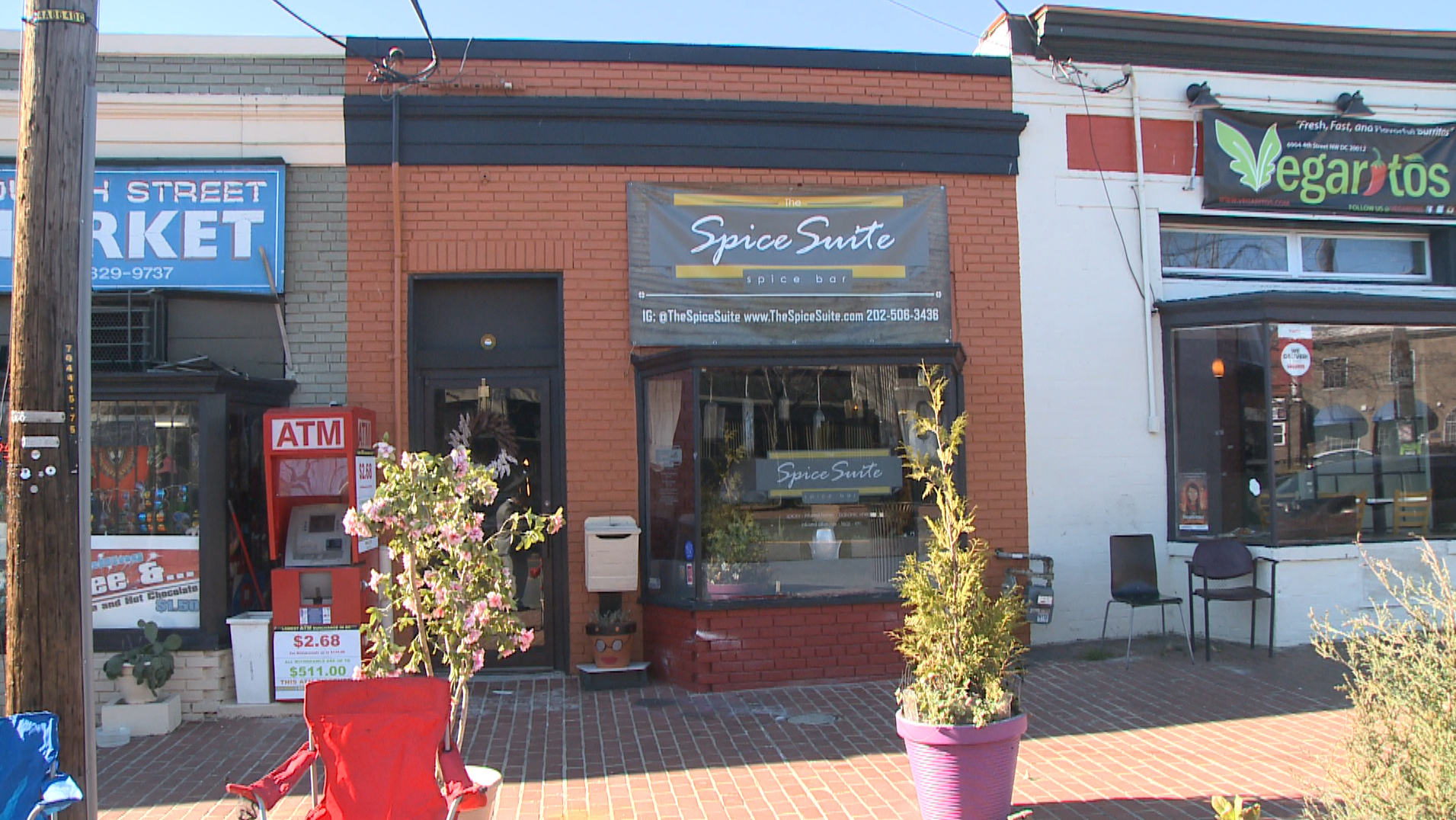 And just like that, Spice Suite was born.
"I was like, that was dope," she said with a smile.
Now, Anderson is working to give other up-and-coming women a chance to live out their entrepreneurial passions—inside her store in Northwest D.C.'s Takoma Park neighborhood.
They call themselves the "Spice Girls."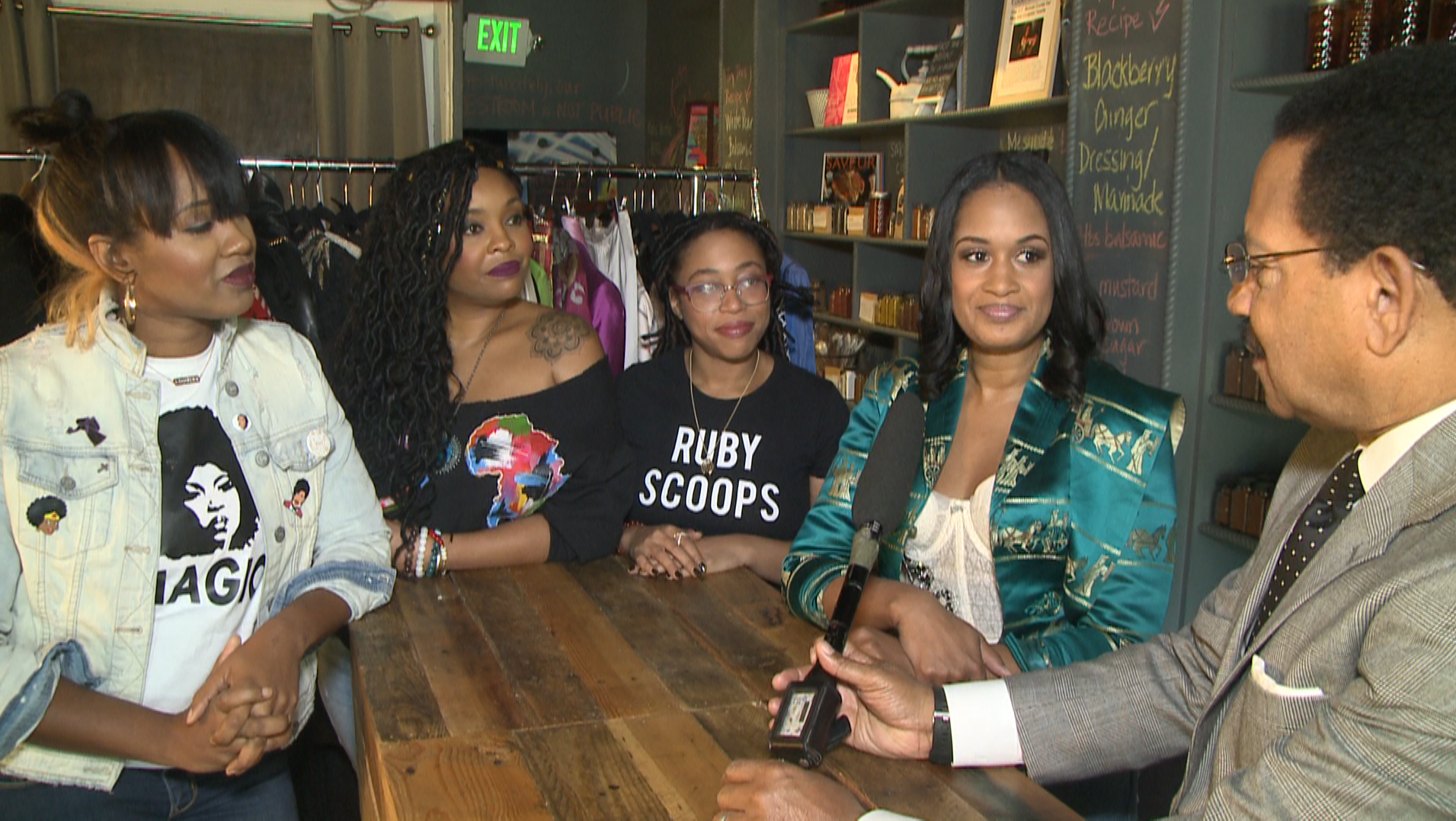 "Although it's a space of business, it's also a great space of motivation and energy for all of us," said one of the small business owners, who sells her small-batch, handmade locally resourced ice cream at Spice Suite. "We have a great time interacting with each other as women, as business owners, as black women who are going through entrepreneurship together."
From home décor to soy candles, vegan ice cream sundae sauces to vintage clothing—Anderson welcomes them all, free of charge.
"I don't charge them anything. I don't ask them for a dollar," Anderson said.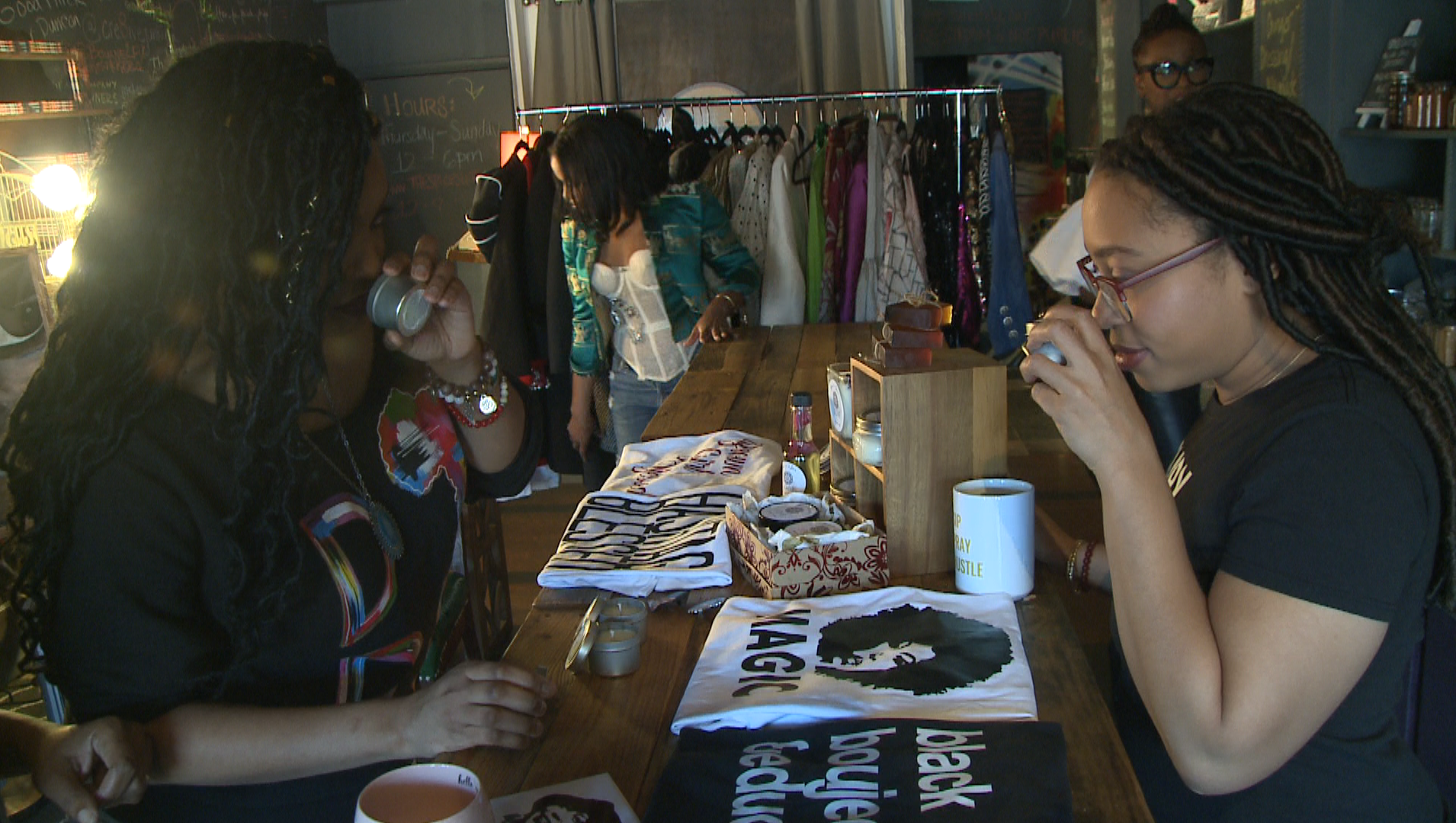 Anderson's idea is incredibly popular. Every Friday, Saturday, and Sunday new small businesses set up shop inside her store. The pop-up shop calendar is booked through May of next year.
It may be a temporary spot for the women to sell their goods, but to them, it's home.
"It feels like a very secure place, a great place to be to sell your products and to just vibe with other people and other women who are on the same page as you are."
Spice Suite is located at 6902 4th Street NW in Washington.