Do 500 veterans on average die by suicide every month?
On average, yes. More than 6,000 veterans die by suicide every year, about 500 every month.
Dr. Matt Miller- Acting Director of the Suicide Prevention Program for the office of mental health and suicide prevention at the U.S. Department of Veterans Affairs
Joe Davis- Director of Communications and Public Affairs- Veterans of Foreign Wars
Verify viewer Ibrahim Mumin asked us to Verify whether something he saw on TV was real.
"I recently saw on television a reporter talking about 500 soldiers that were committing suicide a month,"Mumim said. "I wasn't sure whether or not these were veterans, active duty military or both. I'd like to see if you can verify that to see if It's that's real."
Our researchers contacted the U.S. Department of Veterans Affairs who confirmed that on average 20 veterans die by suicide every day. That averages to almost 500 veteran suicides each month, and about 6,000 every year.
"Talking about 6,139 souls, it's not just the number, each life is important, and even if the number was one it would be something that we would want to attend to and change," Dr. Matt Mill, acting director of the VA's Suicide Prevention Program, said.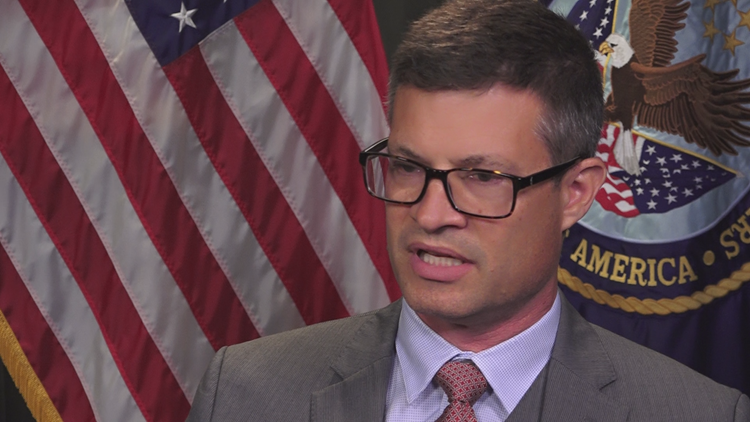 "We saw a significant increase in the highest levels around 2013 and 2014, we've been able to take some steps to modify that, however it has been above 6,000 since early, mid-2000s," Miller said.
So we can Verify, as awful as it sounds, yes, an average of 500 U.S. veterans a month take their own lives.
To answer the second part of Mumin's question, when it comes to suicide among active military members, the Department of Defense tracks that and it says in 2016, 275 active service members, 80 soldiers in reserves and 123 members of the National Guard died by suicide. That equates to 40 active members taking their own lives, on average, every month.
While the sheer number may be alarming, the rate of veteran suicides is declining, according to Veteran's Affiars. Moreover, suicide is not unique to veterans, but an example of what's playing out on a larger, national scale.
Suicide ranked as the 10th leading cause of death for all ages in the U.S., according to the Centers for Disease Control and Prevention. Nearly 45,000 people ages 10 and older died from suicide in 2016.
The Dept. of Veterans Affairs runs several programs to address this serious national health issue, including working on decreasing the wait time veterans face when trying to access mental health care at VA medical centers, and building a robust Veterans Crisis Line.
In fiscal year 2018, the Veterans Crisis Line received an average of 1,766 calls, 203 chats and 74 texts a day. They dispatched emergency services for callers in immediate danger an average of 80 times per day.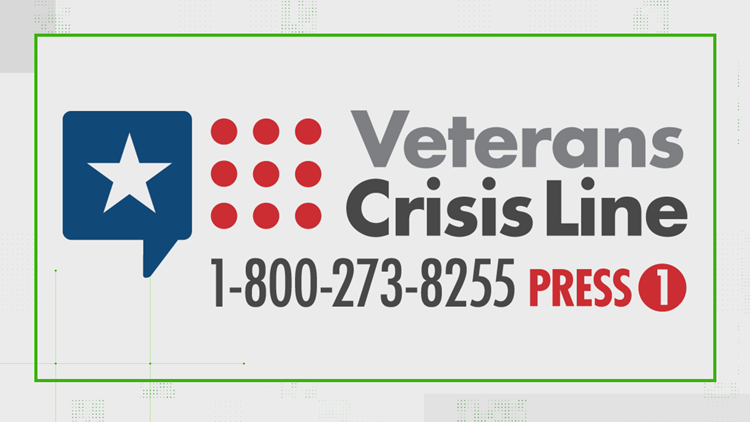 If you or someone you know is having thoughts of suicide, contact the Veterans Crisis Line to receive free, confidential support and crisis intervention. Call 1-800-273-8255 and Press 1, text to 8-3-8-2-5-5, or chat online at VeteransCrisisLine.net/chat