Could plugging a space heater in a power strip cause a fire?
It has, it will continue! Do the best to protect your loved ones by sharing these life saving lessons.
Jerome Young- Captain DC Fire and EMS Department
Dr. Amir Aslani- Manager of Electrical & Computer Engineering Laboratories- George Washington University
Payman Dehghanian, Ph.D.- Department of Electrical and Computer Engineering- George Washington University
Last week the Verify team came across a startling picture posted by a fire department in Oregon that had gone viral in only a few hours.
The photo showed a burnt and bubbled power strip, disfigured with exposed circuitry. The caption read "NEVER plug a heater into a power strip."
The fire department credited the photo--which garnered nearly 30,000 shares-- to an "unknown source" and later took down the post and reposted using identical language with a photo they took.
The incinerated strip sparked comments online and Verify sought to find out why power strips and space heaters shouldn't mix.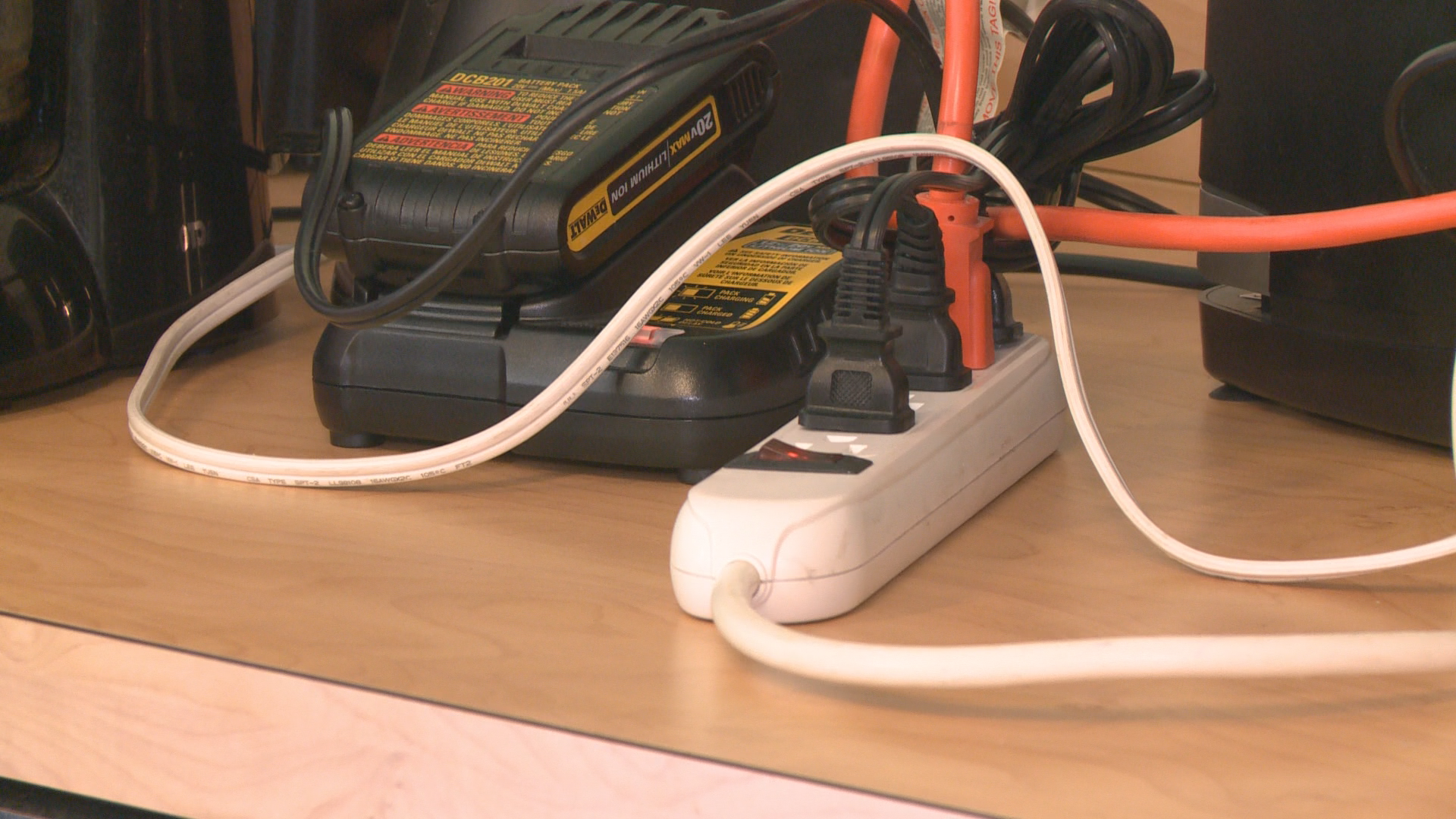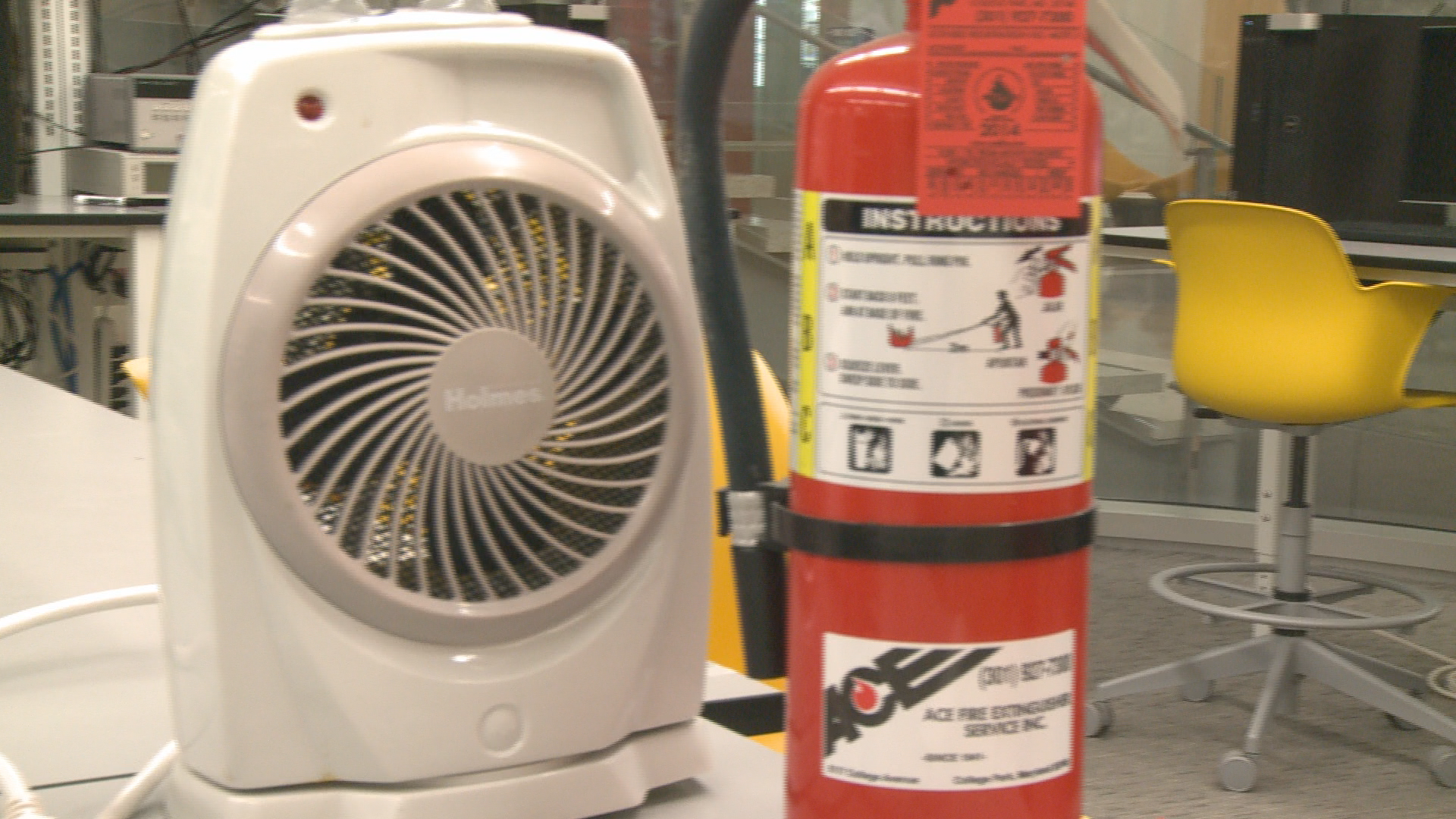 Our Verify team met with Dr. Amir Aslani and Payman Dehghanian who manage the Electrical & Computer Engineering Laboratories at George Washington University in downtown D.C.
Aslani says typical power strips aren't designed to handle the amount of current necessary to power space heaters.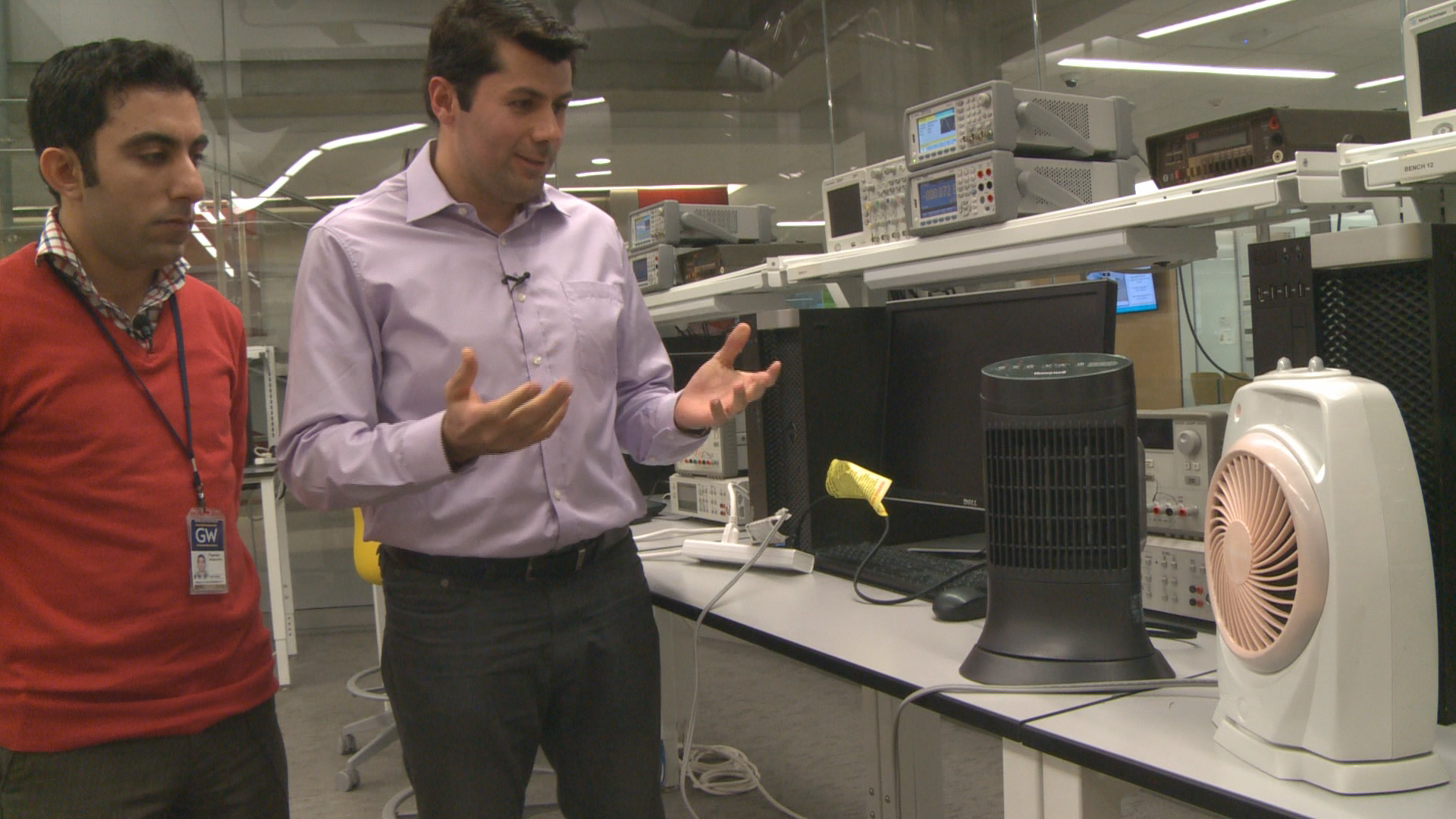 Sometimes power strips are built with surge protectors, a small fuse that will shut off the power to prevent overheating and electrical fires. Dehghanian explained not all power strips have surge protectors -- you have to read the packaging-- since it's cheaper to manufacture strips without them.
"As the circuit becomes more advanced and complicated obviously the device cannot be as cost effective as before so that's the reason the manufacturers tend to keep these as cheap as possible to be affordable," Dehghanian explained.
Aslani and Dehghanian set up a Verify demo, to test how much juice a power strip could handle. We plugged two space heaters--each requiring 1,500 watts of energy-- and some computers into a power strip designed for up to 1,850 watts.
Within 20 seconds the strip grew hot, the surge protector cut the power and all our electronics fell silent. Had our strip not contained a surge protector-- our Verify demo could have turned into an electrical fire.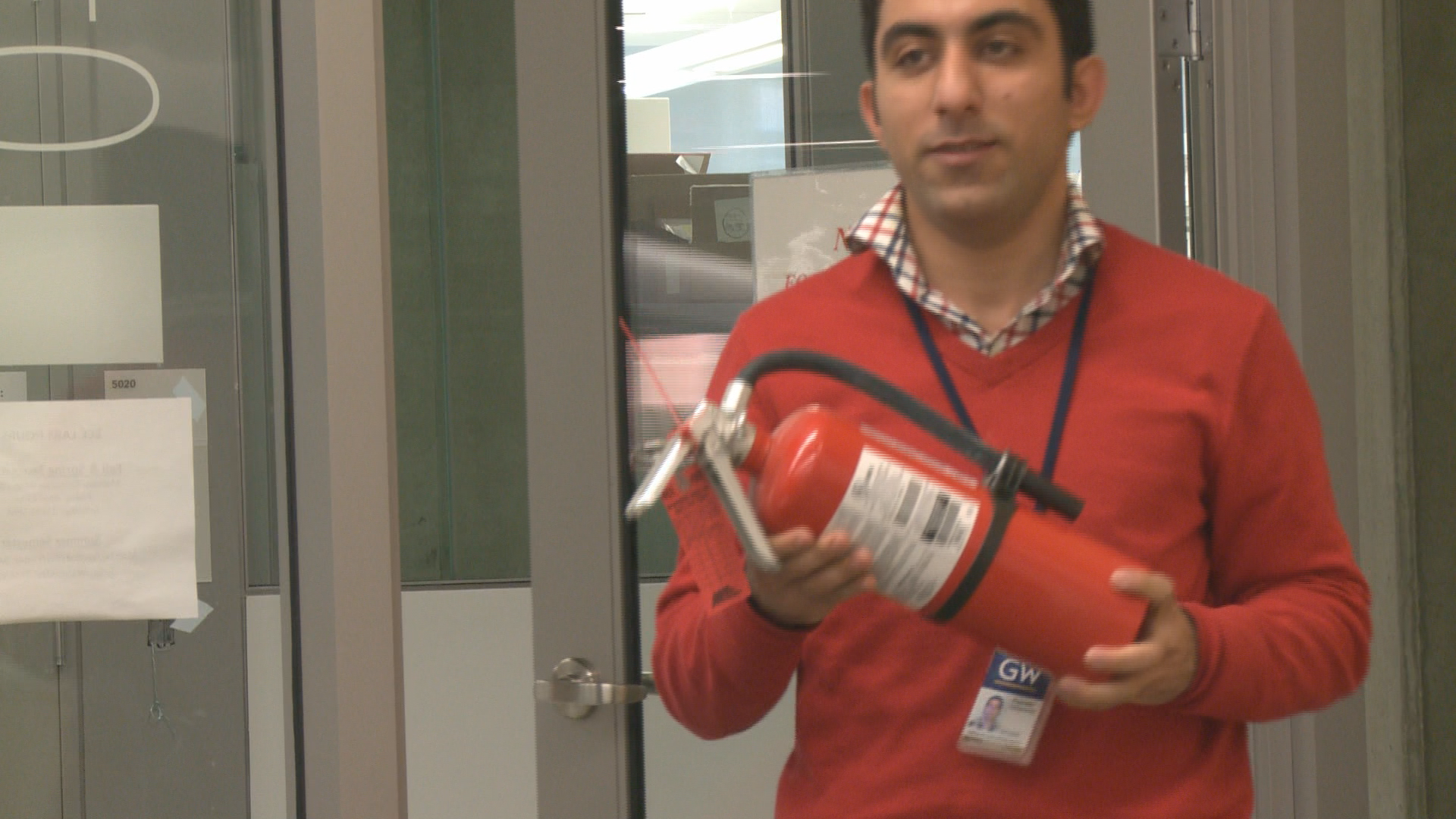 That's why our George Washington lab experts recommend to always plug a space heater into the wall.
It's what the DC Fire and EMS department has been warning for decades.
"You want to make sure that you plug the heaters directly, directly into the outlets," Capt. Jerome Young said. "I know that it's convenient. It gives you that reach around the room but you don't want to do that."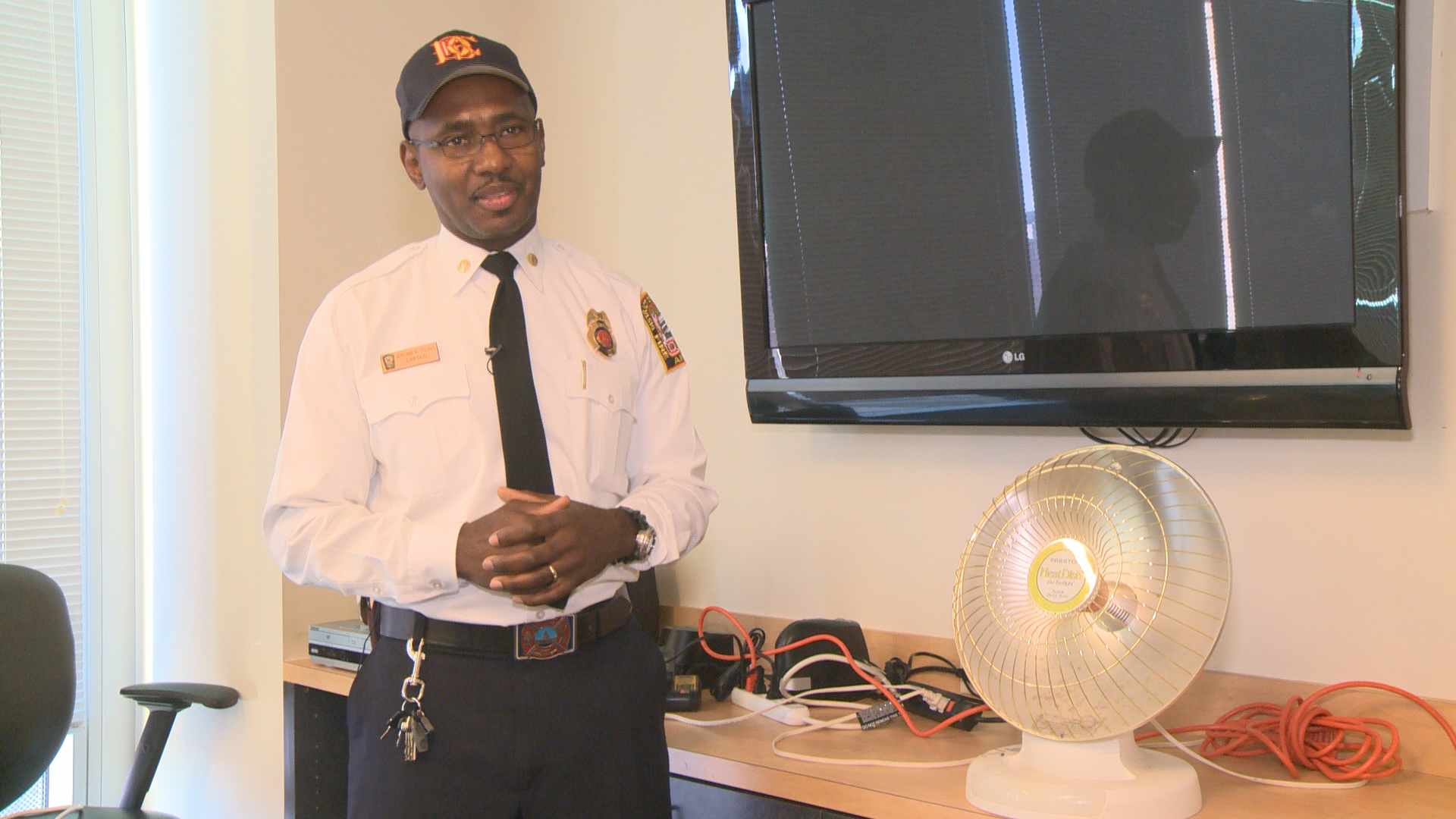 Space heater fires are rare but deadly. Between 2009 and 2013 there were 440 deaths involving space heaters. Electrical malfunctions caused 11 percent of all space heater fires, half the time its from stuff like your bedsheets catching fire, according to the U.S. Fire Administration.
Young wants homeowners everywhere to follow these fire safety rules:
1. Plug your space heater into an outlet
2. Never overcrowd your power strip with multiple devices
3. Mount power strips on the wall so they don't collect dust that can catch on fire
4. Keep your space heater at least three feet away from combustibles like bed sheets
5. If you're buying a space heater go for ones with added safety features like ones that make a noise if they tip over or ones that run off completely.
6. Only buy power strips that have been certified by a recognized lab like Underwriters Laboratory